Over the years, I've written a lot about Richmond Raceway, my home track and the place where I saw my first automobile race 60 years ago next April. The place means a lot to me.
When the track celebrated its 75th anniversary last year (the first race on the predecessor dirt track having been run in 1946), I noted the other anniversaries that could be noted; here are just a few:
1948 – First NASCAR race
1953 – First Grand National/Cup race
1968 – First race on pavement
1988 – First race on the ¾-mile track
2006 – 100th GN/Cup race
For the record, by my counting-on-my-fingers computations, there have now been nearly 130 GN/Cup events at what was once the Atlantic Rural Exposition Fairgrounds track and – several names later – is known as Richmond Raceway.
It pains me to say that we may be about to mark another anniversary. I hope it doesn't happen, but I fear that after this year, we may be saying:
2022 – Last season for two Cup events per year
Sad but true, we could be about to end a streak of 64 straight seasons of two races per year at Richmond, on the fairgrounds half-mile dirt track (1959-68), the half-mile paved track ('68-88), and three-quarter-mile paved track ('88-2022).
(BIG Clarification: Only one race was run in 2020, but that was due to COVID-19, when State of Virginia restrictions made it impossible to run the spring race.)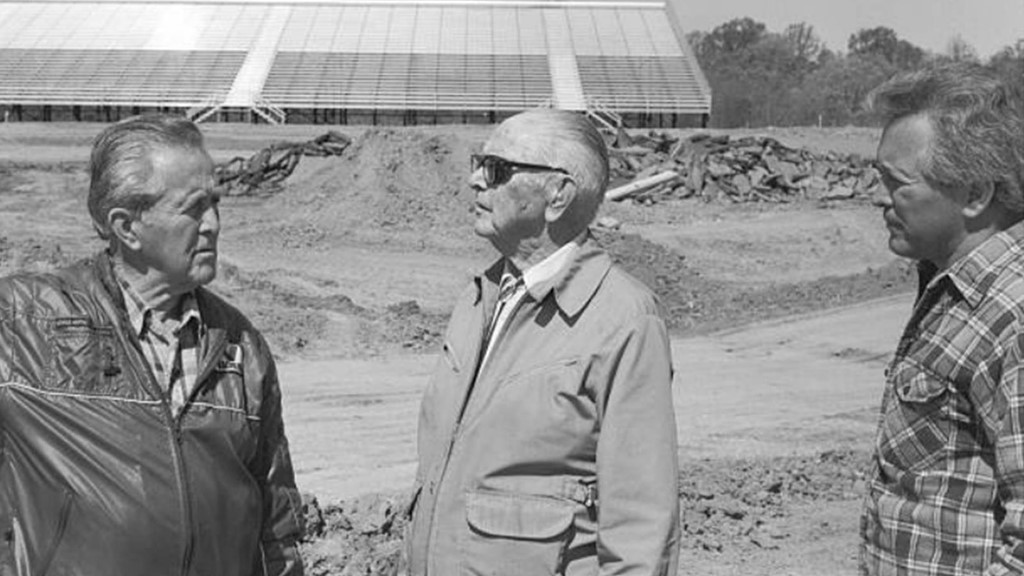 (Other Clarifications and Semi-Useless Information: Single races were run in 1953 and '55-58 at the fairgrounds. Also, Southside Speedway in Richmond ran a total of four GN races in the period 1961-63. Both tracks ran events for the old Convertible or Short Track Divisions, which used similar if not identical cars – except for absent roofs with the former class.)
This isn't Chicken Little screaming "The sky is falling." Look at the schedule.
Except for those tracks that lost a race date, nobody got crapped on in the 2022 schedule shuffle as badly as Richmond, and there's no way to interpret that as anything other than a move toward pulling a race date from the track.
Richmond's spring race, scheduled for this weekend, has its earliest date since 1997, hardly a sign NASCAR wants the race to succeed. Current forecasts are for the late-afternoon-starting event to possibly end after the temperatures have dipped into the 40s.
In the bad old days, Bill France regularly assigned Richmond dates in late February – sometimes the weekend after Daytona – but former owner Paul Sawyer's success helped earn a move into May, which lasted 13 years, after which the last weekend in April was the norm. Then the date began to creep earlier. This year's it's April 3.
That's bad, but not so bad as the fall date, which was the weekend after Labor Day for more than 50 years, before some minor tinkering to give the "last race before the playoffs" date to somebody else. Still, the race was in September, a good time for racing in Richmond.
This year the fall race will become the "summer" race, running August 14 with a 3:00 p.m. start. Do you understand how much worse a date that is for Richmond, Va.?
NASCAR gave Rockingham February and November dates to kill it off, then tried the same with Darlington, an effort that failed, fortunately. Is Richmond getting the same treatment?
It may well be a coincidence that Richmond Raceway President Dennis Bickmeier just took a job with the new Henrick County authority developing a sports complex – including a major-league indoor arena – on the site of a failed shopping mall. They got a great guy, from what I can see, but the future of his current job can't help but have been in mind when Bickmeier entertained this offer.
If attendance flags at these two less desirable dates in 2022, will there be two dates for Richmond on the 2023 NASCAR schedule, or will mid-August be a good time for a Chicago street race?
I can't tell you how much I hope I'm wrong about this one.
(PHOTO CREDITS – Cover photo credited to Charlotte Observer. 1970s Richmond shot is claimed by RacingOne and Getty Images in various online locations. Paul Sawyer photo is from RacingVirginia.com. The final nearly-empty stands photo is credited to Barry Albert for SpeedwayMedia.com.)