My review of past mouthings-off is into the homestretch now, and today's installment covers whichever half of 2019 I didn't discuss last article. Here goes. ( Part one here )
BAD!: The charter system, stage racing, driver development programs, "stock" cars that are as stock as my body is 15 years old, and rules and a point system that make our tax laws look simple and reasonable.
GOOD: More short track and dirt track races on NASCAR's touring schedules, and cars that at least look a little bit like those you can test drive down at the dealership.
OTHER STUFF:
We need more "local hero" drivers racing against the big-time teams.
We need races that appeal as much to in-person fans as to those watching on screens – or we need to stop charging the in-person folks so much for watching a race designed to be seen on a screen.
We need to think about (and accept) some major changes like non-stop promotion of "gaming" (sounds better than "gambling"), the possibility of stock SUVs (instead of cars), and (maybe, eventually) driver-less racing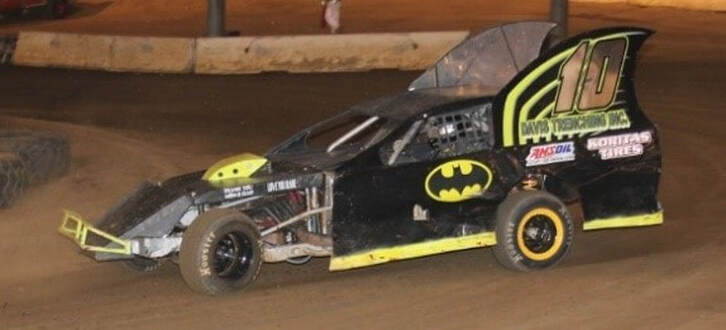 Take the extra time to watch the Perris Speedway race. I'd love to see some of NASCAR's best take a crack at that one day.
Here's one I'm going to ask you to consider reading again: Click right Here!
In this article I have my ideal NASCAR schedule, including not only dirt oval racing, which was added subsequent to my writing this, but also dirt road racing and mixed surface or other "novelty" tracks. I still think that would work. Take another read and see what you think.
The 2021 season hasn't been too bad so far (except for the usual freak shows at Daytona and Talladega), but with vehicles bearing no reasonable resemblance to what we drive on the road, with hopelessly complex rules and a point system to match, and with a closed system limiting racing to members of the charter club, this still isn't my NASCAR, and my interest continues to wane. For a fan of nearly 60 years, that's sad.
Frank Buhrman.
(Photo Credits: The cover photo is from Perris Auto Speedway's website, which credits it to Vane Ledgerwood. The Bristol photo is credited to Jared C. Tilton/Getty Images. The Batman car photo also is from Perris, which credits it to Doug Allen.