Below a TV Schedule for Daytona, Milwaukee and Gateway. NASCAR Cup and Xfinity Series taking on Daytona International Speedway this weekend. The Truck Series along with ARCA Series will be racing this weekend at Milwaukee Mile, the oldest operating motor speedway in the world that was opened 1903. The Trucks is back at Milwaukee Mile for the first time since 2009. Matt Crafton will be the only driver that raced Trucks befor there but, a couple of the younger drivers including Corey Heim, Rajah Caruth and Sammy Smith has raced at Milwaukee Mile previously in the ARCA Series.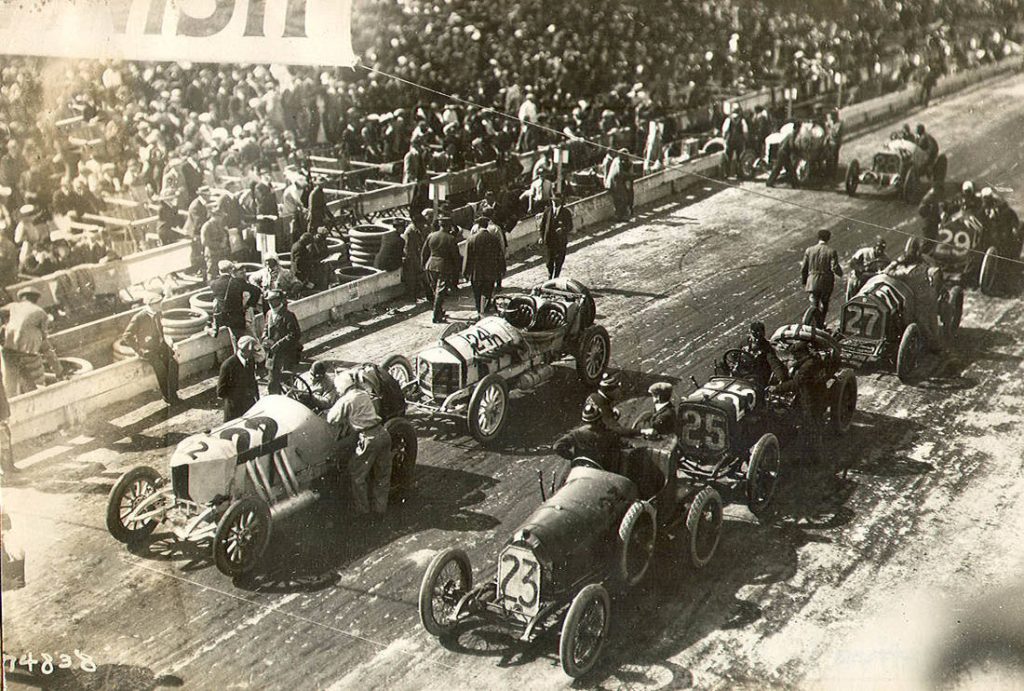 Indy Car, this weekend, is racing at World Wide Technology Raceway also known as Gateway Motorsports Park, outside Madison Illinois. Turns 1 & 2 have characteristics similar to New Hampshire Motor Speedway while Turns 3 & 4 are similar to Phoenix Raceway. I'm happy to hear Linus Lundqvist is in the #60 again for the third weekend we got three Swedes racing in IndyCar. Also, excited for Marcus Ericsson to be racing next year with Andretti Motorsports (More here)!
NHRA dragracing are taking the weekend off, next up is Lucas Oil Indianapolis Raceway Park.
IMSA Sports Car are racing this weekend at Virgina International Raceway, coverage, Sunday at 2 PM (20:00). on Peacock, VIAPLAY got the coverage over here.
Some other events of interest; F1 is back racing again this weekend, Zandvoort, Netherlands. Coverage on ESPN, check your local TV provider for details. V SPORT MOTOR / VIAPLAY got the coverage over the weekend here starting Friday with practices.
Friday, August 25
| | | | | | |
| --- | --- | --- | --- | --- | --- |
| SERIES | TIME (US.EST) | TIME (CET) | RACE | TV (US) | TV (SWEDEN) |
| NASCAR XFINITY | 4:00 PM | | QUALIFYING | USA NETW. | |
| NASCAR CUP | 5:00 PM | | QUALIFYING | USA NETW | |
| NASCAR XFINITY | 7:00 PM | | PRERACE SHOW | USA NETW | |
| NASCAR XFINITY | 7:30 PM | 1:00 (Lörd) | WAWA 250 POWERED BY COCA-COLA | USA NETW | VIAPLAY |
Radio; MRN
Saturday, August 26
| | | | | | |
| --- | --- | --- | --- | --- | --- |
| SERIES | TIME (US.EST) | TIME (CET) | RACE | TV (US) | TV (SWEDEN) |
| INDY CAR | 11:00 AM | 17:00 | PRACTICE 1 | PEACOCK | V SPORT MOTOR VIAPLAY |
| INDY CAR | 2:00 PM | 20:00 | QUALIFYING | PEACOCK | V SPORT MOTOR / VIAPLAY |
| INDY CAR | 5:00 PM | 23:00 | FINAL PRACTICE | PEACOCK | VIAPLAY |
| NASCAR CUP | 7:00 PM | 1:00 (Sönd) | COKE ZERO SUGAR 400 | NBC | V SPORT MOTOR / VIAPLAY |
Radio; MRN, IndyCar; Sirius XM
Sunday, August 27
| | | | | | |
| --- | --- | --- | --- | --- | --- |
| SERIES | TIME (US.EST) | TIME (CET) | RACE | TV (US) | TV (SWEDEN) |
| NASCAR TRUCKS | 11:30 AM | | QUALIFYING | F.S.-2 | |
| ARCA SERIES | 1:00 PM | | SPRECHER 150 AT MILWAUKEE MILE | F.S.-1 | |
| NASCAR TRUCKS | 3:00 PM | | PRERACE SHOW | F.S.-1 | |
| NASCAR TRUCKS | 4:00 PM | 21:30 | CLEAN HARBORS 175 AT MILWAYKEE MILE | F.S.-1 | VIAPLAY |
| INDY CAR | 3:30 PM | 21:30 | BOMMARITO AUTOMOTIVE GROUPE 500 | NBC | V SPORT MOTOR / VIAPLAY |
Radio; MRN, IndyCar; Sirius XM
Stay Safe
//B
Photo Credit (cover): Chris Graythen / Getty Images