Frank Burhman's recent article
Euro NASCAR Takes To The Ice In 2023; Can U.S. NASCAR Use That As A Start? was pure genius as he laid out several alternatives to interject some fun back Cup racing.
His article brought a grin and got the old gears to turning thinking about the possibilities to spice up the sport up a bit. I've bounced ideas off of Frank to increase NASCAR's relevance such as adding an Uber/Lyft stock series. And I still contend the addition of a Sippi hole (if you aren't from the post-Wide World of Sports or TNN era you may need to search swamp buggy races) to several tracks would definitely liven things up.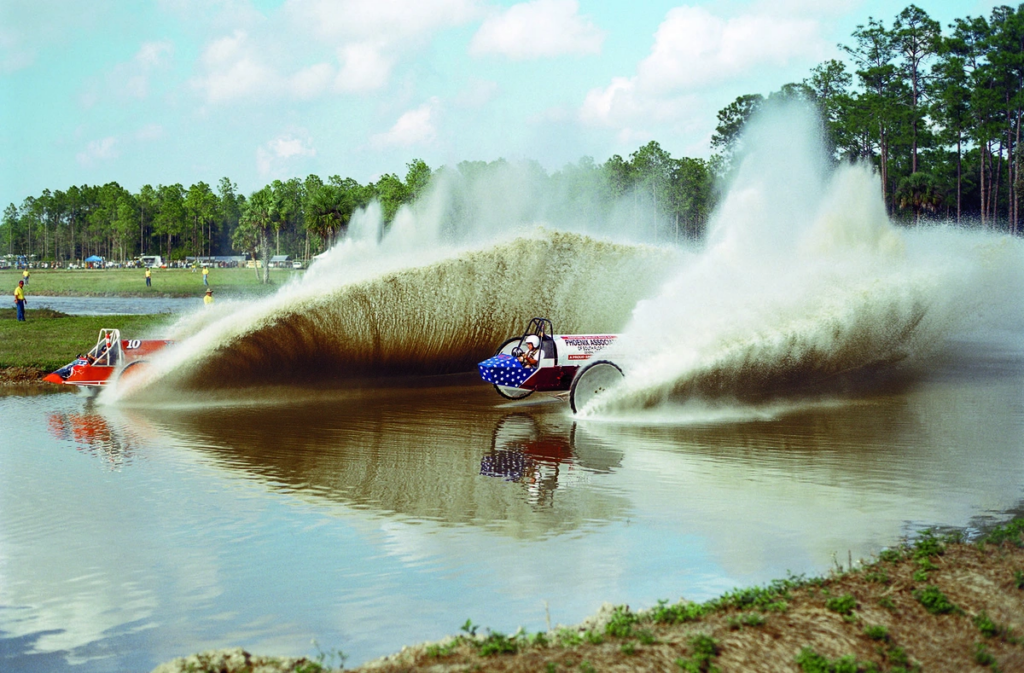 In this day and time where the line between spitballing to see what sticks and true visionary direction and leadership seems to be narrowing while blurring, those may not be off the table. However there are several, less controversial, more realistic changes that are available now with little to no cost to the Sanctioning Body and the Teams that could add some refreshing twists to the the top three Series.
These include-
Shifting the Truck Season Start before Daytona to Create a "Winter Heat"-Let's face it, the current off-season can be pretty long and pretty boring. The current Snowball Derby-Chili Bowl-Rolex 24 Hours filler Is alright but could be better. And though it's said absence makes the heart grow fonder, the off-season makes some fans miserable.
So to liven things up, what about borrowing from "back in the day" when the 1963 season actually started in 1962 and apply it to the Craftsman Truck Series to re-create a "Winter Heat" portion of the schedule? "Winter Heat"was a popular series that proved that Trucks was a viable racing series was a precursor to what would become the then and now Craftsman Truck Series. TNN and later ESPN covered the series that not only filled the off-season void but introduced fans to drivers who would eventually become big name drivers in Cup like Kevin Harvick, Kurt Busch, Kyle Busch, Greg Biffle, Jamie McMurray and Carl Edwards, gave a Racing outlet to NFL Atlanta Falcon's head coach, Jerry Glanville and made drivers like Ron Hornaday Jr. and others household names.
Starting the new Truck season in the dead of winter when it would be the main show in Motorsports would not only fill the winter void but would focus attention on a Series that often times gets lost in the shuffle. That 1963 Cup season opened with three races in 1962 and a fourth before Daytona. And the Truck Series was birthed by a similar move. Races on some southern tracks leading up to Daytona would make the Craftsmen Truck Series distinct and unique and go a long way to end the winter doldrums.
Add Laguna Seca to the NASCAR Schedule (especially Trucks)-with fans clamoring for more Road Course races isn't it about time to add Laguna Seca to the schedule? INDYCAR, IMSA, TransAm, MotoAmerica Superbikes, along with a ton of reunion events all currently compete on the historic 2.238 mile-11 turn course at Monterey CA. They even host a Corkscrew Hill Climb where competitors run counter-course, climbing up the most famous downhill portion of track in the US.
How cool is that?
Currently, NASCAR is the only major US series missing and it's time for that to change. Surely a companion race with at least the Trucks is within the realm of possibility, especially since Jim France's IMSA Series already has their footprint there.
Selfishly, I want to see the Trucks go through the Corkscrew once before watching racing on tracks paved with gold.
Isn't it about time?
Make North Wilkesboro the Truck Series Crown Jewel-When Eldora was added to the the Truck Series Schedule, it immediately became the Series Centerpiece, the Crown Jewel race for that Series. Since it's removal, nothing has filled that void.
Knoxville… nope and now gone.
Bristol Dirt… not yet.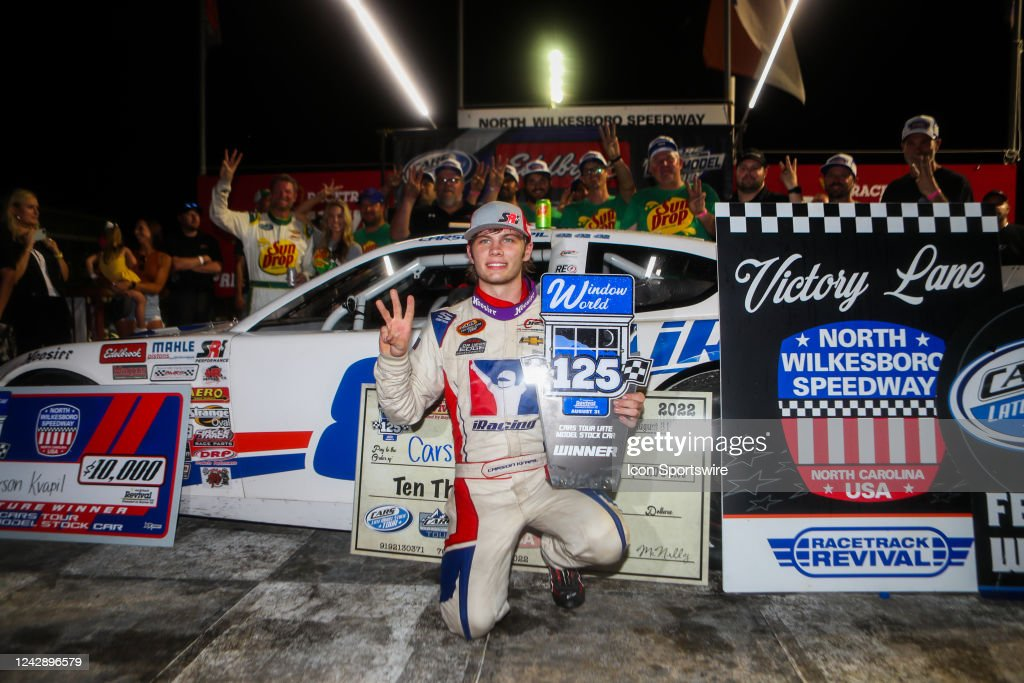 With the resurrection, renovation and revival of the beloved 0.625 mile oval located in the heartland of NASCAR origins, the Trucks will return on May 20, 2023 immediately preceding Cup's return the next day for that Series' Open and All-Star races. Hopefully, this will just be the start of many great things at the Wilkes County track and the Trucks will be a part of it's future and Marcus Smith, Craftsman and company can grow this old/new (or is it new/old) track into the most sought after ticket in the Craftsman Truck Series.
The Series and NWIS both need it.
Vary Stage Lengths on Tracks with two dates-One tool the Sanctioning Body has taken little advantage of to add interest and keep things fresh is to vary the Stage lengths in races held at same track.
Daytona, Las Vegas, Phoenix, Atlanta, Richmond, Darlington, Martinsville and Bristol each have two races. Daytona, Darlington and now Martinsville have differed their races by changing the race lengths and the time of day they run. Atlanta has changed their race lengths. Bristol changes the track surfaces-dirt in the Spring and concrete in the Fall. Richmond used to differentiate their two races by running a day and night race. Now both have gone to the day.
Las Vegas, Phoenix have one race in the Playoffs which makes some difference, but now Richmond can't claim that as both their races are now Regular Season races. How can these tracks create distinction?
Simple. Change the Stage Lengths.
The Stage Lengths set the race strategies which make the race. Differ the Stage Lengths between a track's first and second race, you change the strategies and create different races.
Different races keep things new, fresh and interesting.
And all it takes is changing some numbers on the Entry Blank.
Varying Stage Lengths could also be applied to tracks season to season as well. What if the 2024 Daytona 500 altered the Stage Lengths from what it ran previously?
It would be a new and different race.
And that would add to the interest and freshness of the Series… at no extra costs.
No Stage Break Caution Flags; Start at the Southern 500-The smoke this week was NASCAR was considering eliminating the Caution Flags during Stage Breaks at Road Courses. As we have seen previously, where there is smoke from Daytona, there is fire, so it's coming. They rarely float anything that's not coming to pass and seem to do so to get the buzz and clicks coming.
I applaud NASCAR's consideration to pay Stage Points while letting the race continue without a break, but disagree where it should be used first.
Caution-free Stage Breaks should be used first at Darlington at the Southern 500, not the road courses.
On Road Courses, restarts provide the major opportunities for action and lead changes. Eliminate two restarts in those races adversely impacts opportunities for on track action. Plus, it reverts road course races into short-pit vs long-run fuel mileage affairs where lead changes come from green flag pit sequence strategies, not racing.
I'm not sure the Series needs that many more fuel mileage strategy races. I can appreciate strategy as much as the next fan, but that many is hardly a step in the right direction. I tune in to watch racing, especially racing for the lead.
If I want to watch that much strategy I'll tune in and watch Professional Chess Association. Oh, that's not on TV? Maybe that says something.
Besides, the most offensive and the road course that triggered the discussions for Caution Flag delays is Road America-a track that is no longer on the 2023 Cup Schedule. So hasn't that problem taken care of itself? Are we trying to fix a road course problem that no longer exists?
No, go to Caution-Free Stages at Darlington for the Southern 500. The Spring race there is the Throwback race (that should at the Southern 500 also but that's a later discussion) but removing Stage Break Caution Flags would be the ultimate throwback. In the sports 75th season, returning racing to what it once was at its first speedway would be most fitting.
No race procedure gimmicks, no contrivances to artificially bunch the field, to give additional Lucky Dogs and Wave Arounds that inflate the number of cars on the lead lap.
A return to a near totally organic race-a race run like what the sport grew from.
Plus, gone is the strategy call no one wants to talk about-play defense until the Stage Break and try to pass in the pits and on the Restart. Then play defense again.
That may be racing, but it can be better.
Not throwing the Caution Flag at predetermined intervals ends that and restores the premium to racing to get and keep position for Stage Points.
Racing as it was once was, racing that grew the sport… with the additional incentive valuable Stage and Playoff Points… but without the gimmicks.
Like them or not. Stage Breaks, next to the Playoffs has been one of the most divisive issues in the sport. Fan after fan post on social media that they like Stages and the incentive to race it provides, they don't like the Stage Breaks. Pay the points, just don't stop the race is their call.
Dropping the Stage Break Cautions at Darlington removes two cautions from a race that often doesn't need additional cautions shortens a long race while still providing TV with enough time for commercials. It gives Legacy fans a taste of their racing with the added incentive New fans enjoy-racing for Stage Points. This hybrid race format could provide a start to restoring some much needed unity.
Would that be so bad?
Ball is in Daytona's Court-Well, that's this fan's take on things. Thanks Frank for the inspiration, as reserved as mine might appear in comparison.
.I thought Frank's suggestions might be a bit bold even for those wild and crazy guys and gals at the Beach who just in the last year introduced a new playing-field-leveling racing platform, taken racing into a football stadium (which is about 90K short of the last football game played at a racing track, but I digress), added a shrunken Super Speedway to the schedule, moved races from larger capacity tracks to smaller capacity venues, "right-sized" (read shortened) another race without prior notice and is now trading one road course for a smaller street course.
Now they are floating trial balloons to not throw cautions for Stage breaks on road courses, expanding the schedule to include even more races, take their product International-out of the good ol' US of A and what's that hum I hear… electrification?
With all these changes, I wouldn't be surprised that the Beach wasn't behind Euro NASCAR's decision to take racing to the ice – which I must admit I find more intriguing than street racing in Chicago (but then again I am also a big curling fan).
If they can do all of this, a few tweaks mentioned here or even Frank's is child's play.
Time to take a chance.
Thunder On… and Stay Safe
David Nance
Photo Credit(cover): Trophee Andros – Ice Racing Series