Going into the Playoffs, I asked the question – Is 2022 the Season For The Winless Cup Champ?
Ryan Blaney was the only one who qualified for the Playoffs/Chase/Whatever without a regular season win. We've completed the first three race round. Let's see how YRB (Young Ryan Blaney) is doing in his quest to become Cup Champ in a way like no other-win the Championship without winning a race.
To recap, to become the first Winless Cup Champ a driver has to accomplish four things-
Don't win a race
Point your way into the Playoffs
In Playoff Rounds One – Three, finish fifth worst in points or better to advance
In the Final, outrun the other three Finalist without winning the race.
Requirement 2 is clearly in Ryan's rear view mirror as he was the only driver to point their way into the Playoffs.
After 29 races he is still in under Requirement 1-he still hasn't won a race.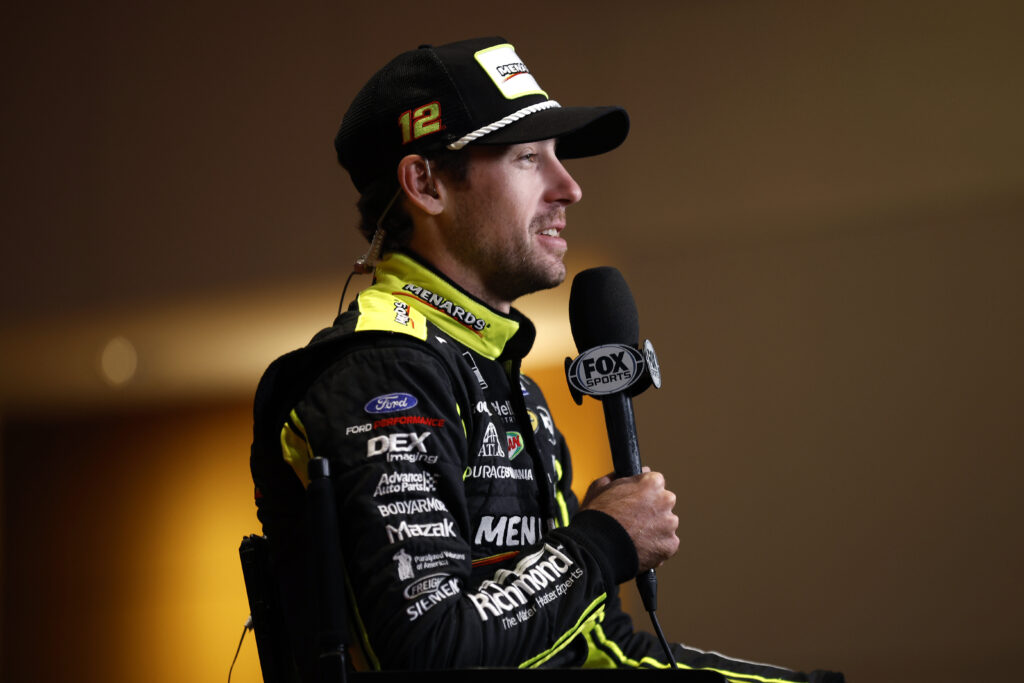 As we conclude Round One, we find the Winless Ryan Blaney (WRB) leaving Bristol in 9th place-67 points behind then points leader Christopher Bell but more importantly eighth worst in points-24 points better than this Round's fourth worst (or 13th), Tyler Reddick.
So far, so good.
After the Playoff Points reset WRB enters Round Two tied for sixth with Denny Hamlin and C Bell, 27 points behind leader Chase Elliott and a mere 4 points ahead of fourth worst (9th place) Chase Briscoe. A three way tie on the cut off line isn't the best place to be at this stage of the game, but it could be worse for sure as Briscoe, Alex Bowman, Daniel Suarez and Austin Cindric are all below the line looking to dig out.
WRB's Round One was not anything to write home about.
In head to head Blaney, even though his competitors have won races, WRB has outrun all of his competitors behind him in points by three to five races each. So if this is any indicator Ryan should have a good chance of maintaining and making the Round of Eight.
Of the competitors tied or ahead of him, he's ahead of Denny Hamlin by one race and William Byron by five races. He trails Chase Elliott Ross Chastain and Kyle Larson by a race each. Teammate Joey Logano has a three race advantage over WRB in head to head.
All said, Blaney has a good chance to improve his position in this round depending on who wins and how his luck runs. One thing for certain though is a repeat of Round One's 13th, 9th and 30th will not get the job done in this round.
Two things to watch for is how the impending suspension of Crew Chief Jonathan Hassler and two crew members that is being held in abeyance pending appeal impacts Blaney's performance this round. And will we see a continuation of the Round One trend of playoff contenders not winning races? Having non-contenders take the three playoff slots for winners would improve his chances of staying above the cut line and advancing.
The good news is, after three Playoff races Ryan Blaney is still in contention to become the Cup's first Winless Champ.
The bad news is a rough Round One hasn't helped his chances to stay above the cut line (Requirement 3) and this round includes his best chances to get a win, which would keep him in the Playoffs (which is good) but would eliminate him from being a Winless Champion (Requirement 1).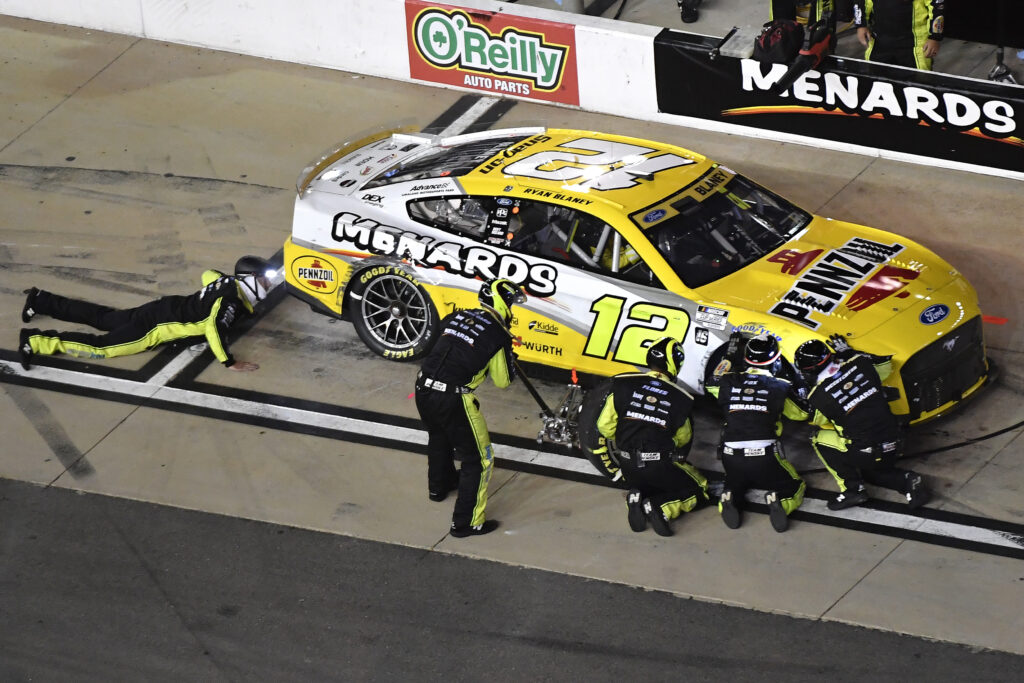 So to become Cup's first Winless Champ, WRB had to walk the razor's edge through Round Two.
How it turns, you'll need to tune in to see. I know I will.
On to Texas!
Thunder On… and Stay Safe
David Nance
Photo Credit (cover); Jared C. Tilton/Getty Images