For the last few seasons, beginning with my days at Race Fans Forever I did an installment on the Winless Cup Champ. Now, it's the Playoffs, time for the 2022 version.
In the beginning, this subject got little traction as most scoffed, not believing it was even possible under the current Playoff system. To date the Cup Champion had always won the final race. But upon closer examination it is not only possible but has happened in the lower series with Austin Dillon and Matt Crafton being crowned Champ in the Xfinity and Camping World Truck Aeries respectively.
Only Cup remains.
In 2014, Ryan Newman was perfectly poised to be the first. He never won a race, ekked by on points and made it to the Final Four and finished second. Had Kevin Harvick finished third instead of first, Newman would have been the first.
Is 2022 the year? The possibility has been mentioned the last couple of weeks… as if to prepare fans for the unthinkable.
The mechanics for a WCC is quite simple. All a driver has to do is –
Don't win a race
Point your way into the Playoffs
In Playoff Rounds One – Three, finish fifth worst in points or better to advance
In the Final, outrun the other three Finalist without winning the race.
Do that, and you are the first Winless Cup Champ.
The topsy-turvy week leading into Daytona opened with little chance for a WCC. There were 15 winners already and a new winner would take the final slot and eliminate anyone pointing their way in.
Mid-week Kurt Busch withdrew his medical waiver, opening up another slot and guaranteeing at least one driver was going to make it in on points. With two slots available if we had a repeat winner Ryan Blaney and Martin Truex, Jr. would point their way in.
If either of them won, they would be in the Playoffs but no longer a candidate for the WCC, while the other would point their way in and still have a chance.
If there was new winner other than those two, the highest in points would advance.
So no matter the finish Sunday we would have at least one winless Chaser with a chance.
As it turned out, after all the wreckage and carnage the final scenario occurred. New winner Austin Dillon won to take the 15th slot. A battered Ryan Blaney limped to the finish high enough to beat Martin Truex, Jr. by three points to take the final slot and advance into the Playoffs without a Win.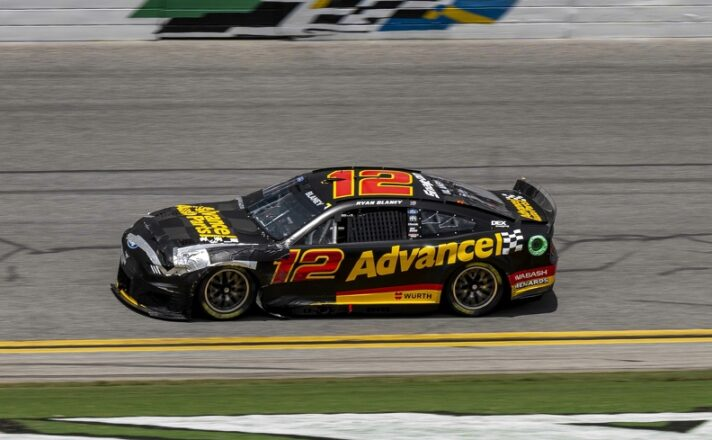 Blaney meets Criteria 1& 2 so we still have a WCC contender.
Now comes the interesting part. Can Blaney point his way out of the first round without winning?
Well, he was sitting second in points going into the Daytona, which indicates for whatever reason the 12 team can't find Victory Lane, but they know how to earn plenty of points. If he is able to continue that performance he has a real chance to advance and keep his Playoff hopes and WCC hopes alive.
In this Playoff format coupled with the NEXT GEN car there has probably not been a situation or a driver better suited and more capable to stay above the cutoff line than Ryan Blaney. But in the same breath he's also capable of eliminating himself from the WCC by finding Victory Lane before we reach Phoenix.
Do I think Ryan Blaney will be the first Winless Cup Champion? I'd like to see it, but would be content to see him just win the Championship.
But if 2022 has shown us anything, it's expect the unexpected. After the reset, Ryan enters seventh in points, 27 points behind points leader Chase Elliott and 6 points ahead of Daniel Suarez, the first driver below the cutoff. Austin Cindric, Alex Bowman and Austin Dillion are also below the cutoff.
Could be better… but could be worse. So until he's out by winning a Playoff race or not not able to advance, I'm going to be pulling for the 12 to take home the big trophy as his only Regular Season trophy.
Ryan Blaney, 2022 Cup Champion has a nice ring to it. Being the first Winless Cup Champion will be a distinction no one can ever take away.
The resultant spin will be almost as fun to watch as the season.
Good luck, Ryan! We'll be watching.
Thunder On… and Stay Safe!
David Nance
Photo Credit (cover); James Gilbert / Getty Images