JoFraDa was a very low budget racing operation. I'm not surprised you never heard of it. Not many folks have. But, in the hot Richmond, Virginia summer of 1966, JoFraDa occupied my nights, along with the nights of my buddies John and Frank.
The three of us began our racing careers attending dirt track NASCAR Grand National races at the Richmond Fairgrounds. I was the last of our group to attend a race, in the spring of 1964. By the summer of 1965 we all had driver's licenses and began our Friday night treks to Richmond's Southside Speedway, site of weekly NASCAR racing.
Southside was home to the '37 Chevy coupes of NASCAR's Modified & Sportsman Divisions. They ran together. The Modifieds were fuel injected and were the cars wheeled by the "4-H Boys" – Ray Hendrick, Runt Harris, Sonny Hutchins and Ted Hairfield. Two-time NASCAR National Modified Champion, Eddie Crouse was there as well, along with up & comers Lennie Pond and Bill Dennis – two future GN/Cup Rookies of the Year.
There wasn't a late model car to be seen, except in the "Hobby" class, an eclectic mix of just about every car imaginable. We three 17 year old boys, on the cusp of beginning our college careers in September 1966, decided that the NASCAR Hobby Division at Southside Speedway would be a fitting beginning of our route to motorsports fame and fortune. Thus it was that we talked our parents into signing applications for NASCAR Hobby Division Competition licenses, which in those days NASCAR was only too glad to issue after receiving our application fees.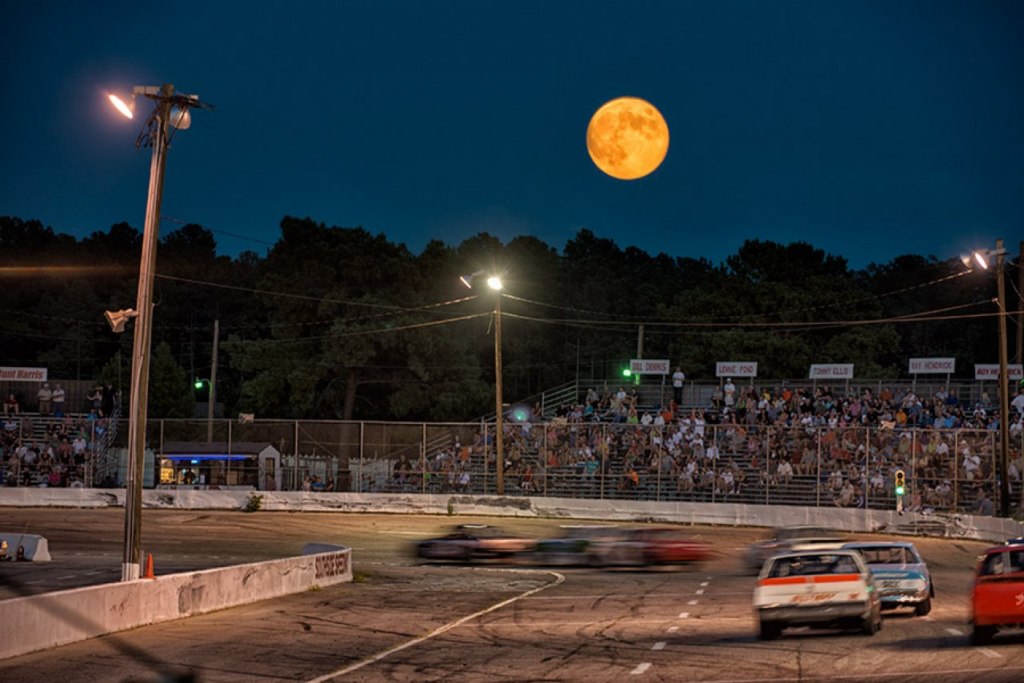 With great fanfare we chose the name JoFraDa for the racing operation we were certain would assure our legacy. That name, of course, was made up of the first letters of our first names – John, Frank and Dave.
With further fanfare, we acquired a 4200 pound 1958 Oldsmobile from a used car lot. This was the car we would convert for NASCAR competition. It was a car model that would "follow" me. In 1973 I drove a 1958 Oldsmobile sans power steering and working transmission in my first, last and only demolition derby at Wilson County (NC) Speedway.
To complement the purchase of the tank-like Olds, Frank attended a City of Richmond vehicle auction and bid on a jewel of a "retired" city truck – an old Chevy flatbed on its last legs and painted in an obsequious faded, pale yellow preferred by so many state highway departments. This rolling marvel would be our tow truck. We'd convert it after finishing the race car.
Frank's parents owned a home in Henrico County just outside the Richmond city limits. Their driveway swept around behind the house into a large staging area. It was here that we parked the flatbed truck and future race car. It was here that we began the "stripping" process to convert the hulking "Oldsmobubble," as we nicknamed it, into a full fledged NASCAR Hobby Division contender.
Considering that neither Frank nor I possessed any mechanical aptitude whatever, it was a risky venture from the start. John was the only one who had any inkling what he was doing. By the time we'd get together after our summer jobs and dinner, there weren't a lot of hours left. But we sure did have some fun.
Unfortunately, September 1966 arrived quickly and it was time for college. Sitting in the driveway behind's Frank's house was one stripped 1958 Oldsmobile and one ancient Chevy flatbed, complete with ramps we'd had constructed. JoFraDa never made a race. Maybe it was just as well, since we'd never settled on a driver.
Frank's dad sold the scuttled Olds to a salvage dealer. Some other soul bought the truck we'd not had time to destroy. Although we never raced, we learned a lot about each other during that transitional summer following high school. The level of camaraderie we developed was amazing.
Never dreaming I'd ever get a second shot at racing, I was proved wrong. In 1973 I inherited a small sum from a great aunt who passed in Quincy, Massachusetts. Now working for the Wrangler Jeans folks in Wilson, North Carolina, one of my employees introduced me to their brother-in-law, A.C. Hendricks, who worked on a Sportsman dirt car driven by Danny Lee of Bailey at Wilson County Speedway. In a flash I became a "sponsor" of a bronze 1955 Chevy #11 that competed at Raleigh's Wake County Speedway on Friday nights and at Wilson on Saturday. Along the way we'd also race at Chantilly Speedway in Weldon/Roanoke Rapids and at the paved Cumberland International layout in Fayetteville.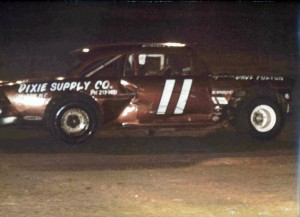 Now, I was really racing. My name was even painted on a front fender to prove it. At the shop on NC Highway #581 near Bailey, I was deemed qualified to make beer runs to Edsel Beard's country store, home to the coldest beverages in the region. I was also qualified to give the car a thorough washing in the wee hours of Saturday morning after it acquired a red clay coating on Friday night at Wake County Speedway. Did I mention waxing? I did that, too. I was in heaven! We were racing twice a week. I was getting no sleep, but having a ball.
With limited budget, it was necessary to find great supply sources. Mr. Grover's junkyard on U.S. 264 Highway just outside Wilson was one source of needed "racing" parts at a fair price. Danny's cousin, Bill Lee did much work on the car, along with A.C. Hendricks and Danny himself, a welder by trade. Our car was lettered by the sign painter for the Wilson Coca-Cola Bottling Company. Who could afford decals? It was always a special night when the sign painter was on the scene to retouch after an "incident" on the track.
It was a special feeling for three of us to crowd into the cab of Danny's old pickup truck on Friday and tow to Raleigh pulling what we thought was that beautiful machine behind us. Even if it did resemble Jack Ingram's NASCAR Late Model Sportsman car, it carried the #11 of my racing hero, Ray Hendrick.
Once again, all of those nights together in the shop and on the roads were the things that developed a sense of camaraderie. The racing was a bonus.
In future years I'd stand in NASCAR victory lanes with Dale Earnhardt, Kyle Petty, Derrike Cope and Davey Allison. I'd attend every NASCAR Winston Cup race, along with Late Model Sportsman, Busch Series, Winston West, Northwest Tour, Southwest Tour, Modified, and others. I'd fly all over the country. I'd sit between Dale Earnhardt and Tim Richmond at a banquet table in New York's Waldorf-Astoria Hotel Grand Ballroom. I can now remember the camaraderie surrounding races better than the races. There are exceptions, of course, such as Richard Petty's 200th win.
If you don't have camaraderie, you don't survive driving a van full of crew all day and night from Campobello, South Carolina to Michigan International Speedway following a speeding Peterbilt hauling Derrike Cope's Cup car. If you don't have camaraderie, you don't walk into Bud Moore's Spartanburg race shop and "borrow" factory pieces like a new T-bird nose that you can't get as an "independent."
If you don't camaraderie, you don't have a once hated rival catch you from cracking your head on a concrete floor in an after hours establishment. Camaraderie is what you develop when a rental car full of racers has to decide where to eat. Camaraderie is developed by deciding how many race crew members will share a motel room outfitted with purple crushed velvet bedspreads and curtains at the Ann Arbor, Michigan Knight's Inn.
When the late Joe Littlejohn picks up your breakfast tab or Bud Moore and his wonderful wife Betty buy two weeks of groceries for your family, you know there is camaraderie. Camaraderie is writing news releases late into the night in Gene Granger's Spartanburg basement. Camaraderie is listening to a well told joke by Joe Whitlock to Alex Karas in the dim confines of the bar at the Southern Pines Sheraton.
When we raced on Mondays at Darlington, we'd gather poolside Sunday afternoon at the Sheraton Swamp Fox in Florence where I rented an extra poolside room just to make margaritas. Buddy Parrott never failed to thank me. We enjoyed wonderful camaraderie.
I could go on and on for page after page, but I suspect you get the point. Racing is more than races. It's the people and the friendships and events. It's having future Daytona 500 winner, Derrike Cope babysit your daughters. It's being invited to dinner with the Wood Brothers in Daytona and being surrounded by blown up, autographed photos of all their memorable Daytona moments in a private dining room at Steve's Venice Restaurant.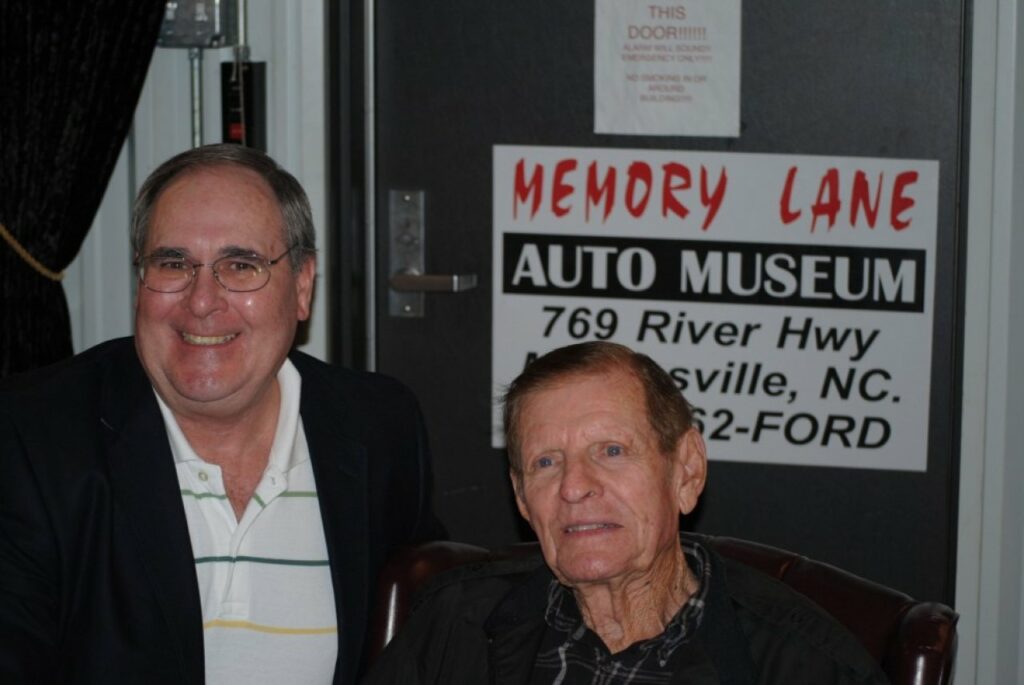 It was thrilling to stand beside Bud Moore and watch Dale Earnhardt beat and bang on Cale Yarborough for his first Darlington win. It was awesome to be party to Kyle Petty's unexpected first Winston Cup victory at Richmond with Glen and Leonard Wood at the track where his grandfather and father were legends. It was special to fly from Nashville to Greensboro cradling a huge Busch 420 Winning Sponsor trophy. But, now it's the events surrounding those moments that are so special. It's the relationships with the folks in the shops, on the tracks, in the press boxes and in the grandstands that really made racing special.
How wonderful it is, once again, to share some camaraderie with folks I'll never even meet. What I have seen on the tracks over the years has been amazing. The folks I've met along the way have been more amazing. Camaraderie is a special feeling.
# # #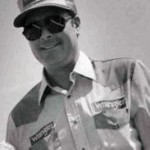 (Editor's note: This story is publish with the permission from the author! It has appeared previously at RacersReunion.com, GhostTracks.com )
More of Dave Fulton's articles ( Here )
Photo Credit (cover); Southside Speedway closes it's doors – Racing News