Forgive me if it seems that I've run out of new things to say. I suspect that "seems" isn't accurate; "truth" is the better description. Regardless, if "rehash" is a dish you'll accept on your table, here goes.
I wandered through a recent weekend's local race results while keep up somewhat with the Cup race that was underway, and it was distressing to see that the car count situation in lead-division late models at weekly paved tracks continues to be pretty dismal. I didn't look at New England or anything west of the Mississippi River, but in the mid-Atlantic and South, there wasn't much positive.
One track had 18 cars in its lead late model division, but the average was within two one side or the other of 10 cars. Single-digit counts weren't uncommon.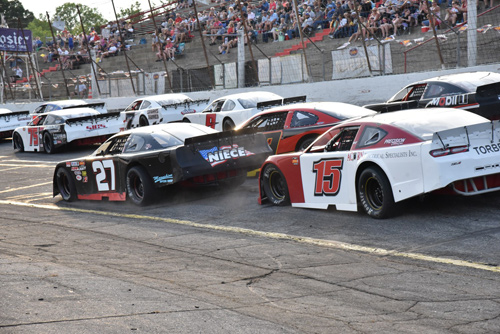 Some tracks seem to be hanging in OK with that. I guess they work harder at being entertaining. I find it depressing.
It's almost as bad at some Southern dirt tracks, but up here, in South Central Pennsylvania and sprint car country, we're pretty lucky. The PA Sprint Series, the economy sprint group with which I volunteer, ran at little Path Valley Speedway the other Saturday, a track some drivers avoid in favor of bigger speedways, and we still drew 24 cars, despite high fuel prices and scarce tires.
Within about a two-hour-wide circle, we have Williams Grove Speedway, Lincoln Speedway, Port Royal Speedway, Selinsgrove Speedway, BAPS Motor Speedway, and Path Valley, all of which at least usually run at least one division of full-sized open-wheel (sprint or sprint-like) cars, and the total turnout on a given Saturday (Williams Grove runs Fridays) is usually around 150.
That's a lot of money tied up in race cars.
The paved late model tracks I checked from last weekend covered a much wider area, so squeezing them together might have hurt car counts even more, but I don't think I could have added up car counts at any five of them and gotten half the local turnout here.
Say what you will about the differences between race car types, but the bottom line remains that paved-track weekly late model racing is hurting. If you can convince fans that 9-car fields equal topnotch entertainment, you're a better pitchmeister than me.
I've said this many times before, but I blame it on NASCAR.
NASCAR has its hand in dirt-track racing in this part of the country (east of the Mississippi), but it's minimal. On the other hand, at least traditionally it has controlled the paved side. It used to be a big deal, but today I can't see the worth of a NASCAR sanction.
Where's the leadership in trying to solve what ails the sport?
Here's the (repeated) pitch: Get all the players together ("stakeholders," if your vocabulary is more up-to-date than mine) and start hammering out a new set of rules that will hold fan interest AND allow more average-budget racers to do this stuff.
Then put together some meaningful major races (NOT a tour for the benefit of Cup tracks) to bring those racers together a few times and build name recognition.
At that point, I believe, you're got a shot at keeping this ship afloat.
The other thing that might accomplish is to build up some of those Saturday night heroes to the point where they might get shots at the big time, instead of the can-you-tell-them-apart graduates of the dreaded driver development programs that produce "stars" the fans don't care about and can't even tell apart.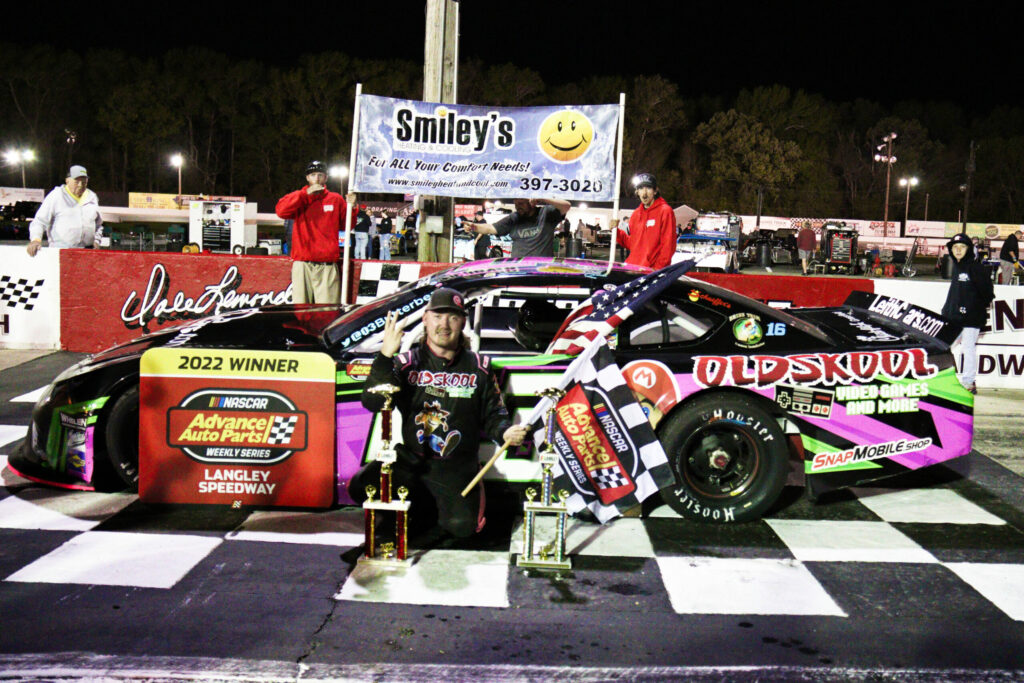 And while I'm repeating myself . . .You'll notice that, when NASCAR pinches somebody for cheating these days no specifics are given. Thus, when Noah Gragson and Landon Cassell were disqualified at New Hampshire, all we learned is that one car was too low in the front and the other too low in the back. How much? A foot? A quarter of a millimeter? Lasers don't lie, but my guess is that, if officials told the truth, the fan reaction might well be, "You've got to be kidding me."
That's what happens when you over-write the rules and try to keep everybody EXACTLY EVEN. It just gets silly.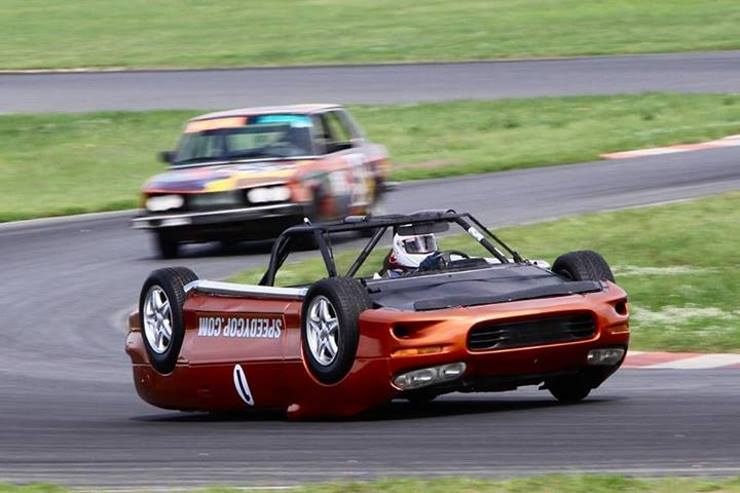 Frank's Loose Lug Nuts
Just a quick comment on the Chicago street race. I have no objection to NASCAR trying this – the current throw-things-at-the-wall-and-see-what-sticks approach could be worse – but I'm not overly optimistic. Over the years, far more street venues have failed than passed.
Street racing is like indoor racing, far more expensive to undertake. The first year might work, a la the L.A. Coliseum, because of the novelty factor, but I wish 'em luck in the long term.
I understand the allure: a successful street race could be held on a scale that would satisfy NASCAR's cash needs (as opposed to a short-track race, where there might not be enough seats), and somebody's got to make sure all those vice president paychecks don't bounce.
Kyle! The World of Outlaws sprint car tour invaded Pennsylvania at the same time as NASCAR was at Pocono, which meant it was logistically possible for Kyle Larson to do some local racing. Sure enough, he won the Outlaws opener Wednesday night at Port Royal Speedway, banking $20,000. Thursday was an off night for the Outlaw tour, but little Linda's Speedway between Harrisburg and Reading had a major micro sprint race ($1,000 to win) that drew nearly 90 cars. Guess who showed up. Guess who won? Think those fans were happy?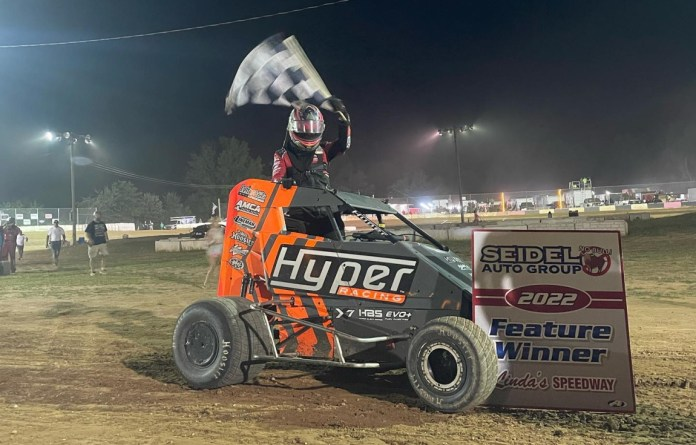 I can't think of anything better for racing than this guy. Get some other Cup guys out of their comfort zones and see who REALLY knows how to drive.
The more things change . . . Poor Road America. Give 'em a Cup date and let them bust their butts to make it a valued part of the NASCAR world, then along come the hopefully-paved-with-gold streets of Chicago. Most of that Wisconsin track's employees probably are too young to understand the origin of the term "bum's rush," but they've now experienced it.
That's another one of those traits I see as being in NASCAR's genes. Back in the formative days, when Big Bill France needed a date for his Grand National schedule, you could have it even if you were holding the race on the lane between your barn and the hayloft. But if he didn't need you the next year, that cup of coffee you got as the initial "thanks" gesture had better have been really good, because it was all you were getting.
It's just business, guys.
My advice to the Road America team: get in your cars and listen to some good music. Here's a pretty good guide to that, thanks to the North Carolina-based band, American Aquarium. With a nod to the musical presentations of our late college, PattyKay Lilley, here's "All I needed Was a Song."
(PHOTO CREDITS: Our South Boston Speedway cover photo is from the Gazette-Virginian newspaper. (SoBo is that rare paved track that still draws a decent late model field most of the time.) The Hickory photo came from hickorymotorspeedway.com. The Port Royal sprint car photo is from dirttrackdigest.com. The Langley Speedway photo was from the track. The upside-down 24-Hours of Lemons shot was from njmp.com, the New Jersey Motorsports Park where that tour appears annually. Kyle Larson at Linda's was from TobyChristie.com.)
Frank Buhrman