You have seen me, perhaps as a vapor across the infield, or maybe heat waves rising from the asphalt on a hot Carolina day. You have heard me as the breeze moves the branches of the trees that surround my existence. You have felt me as the cold chill that courses through your veins as you enter my gate. You know that I exist as surely as there are stars in the night sky. You have talked with me and I have answered you. Yet you are unsure who, or what to call me. My name is not important, but for convenience purposes, you may refer to me as The Spirit of The Historic Columbia Speedway.
I was born of a dream of individuals coming together to capture the excitement of stock car racing that was blossoming throughout the Southeastern United States after the great war. I was a piece of woodland, quiet in my pastoral pleasure, from which was carved a ½-mile dirt oval with slightly banked turns and wide straightaways where cars could race to the delight of individuals who would pay ninety-nine cents to sit in the grandstands . The sounds of birds in the branches of the trees here would be replaced by the sound of unmuffled automobiles as they were piloted around the dirt track at ever-increasing speeds.
April 25, 1948, brought my first encounter with the racing cars driven, pulled, or otherwise transported to my peaceful residence. As the cars came in, the grandstands began to fill and soon there were more than 10,000 people in those stands. I was, of course, excited to be experiencing this interaction, but, at the same time, unsure of what this change in my lifestyle would bring. For, you see, I was everywhere, yet I was unseen, unheard, and unknown that day. I was merely the spirit of the land heretofore the peaceful domain of birds, squirrels and snakes.
The cars started the first race on the speedway and there are not words to describe the color, noise, and excitement of that moment. The smells were unusual to me, as tires smoked and the heat of the racing engine lingered in the air with a most unique aroma. It was unusual, but it was exciting. People in the grandstands recognized the excitement as well and even then I knew something very special was happening here.
As I peer through the glass of history, I seem to recall that Bob Flock won the race that day after exciting duels with other drivers of the era. That seems so long ago, but yet, it seems that the dust has hardly settled from that April afternoon. The crowd was leaving and the race cars were being prepared for return to the shops from whence they came, but I knew this was not the last time a race would run here. Little could I have imagined, however, the future that would unfold before me.
The cars did come back, and the fans, many times over the years after that first event. I silently maintained my vigil as Columbia Speedway became the first race track to run an event "under the lights" although, admittedly, the lights were barely more than the light provided by a 40-watt bulb in a large warehouse. It seemed that each year the action became more and more colorful, more and more exciting, and more and more well received by the fans who came from many states around to watch the events.
During the '50s and '60s when this organization known as NASCAR was establishing itself as THE promotion genius for stock car racing, drivers would come from everywhere to race on "my" track. I was a part of Studebaker's ONLY Grand National win. I started the Chevrolet winning here at my track. I groomed and polished many drivers to go on to great careers in racing. Just think of Tiny Lund, Cale Yarborough, Sam Sommers, Haskell Willingham, Dink Widenhouse, Buddy Baker, Ned Jarrett, Rex White, Ralph Earnhardt and so many more, all my sons.
One hot July night in 1958, a tall lanky kid from North Carolina showed up with a convertible for a 100-mile event. He finished sixth that night. The next year he came back, again in a convertible, and he won the race. He came back to win seven more times here in my presence and went on to become The King of the Sport. Richard Petty is a favorite of mine, but then I have many favorites.
In the mid-seventies, things did not go well for those seeking to manage my track. For reasons best left to conjecture, the race track finally closed and I was left to my own devices for amusement. I was lonely. From time to time interlopers would break the lock off the gate to my track and come inside to play as though they were race drivers. Had a few exciting times then… some scary times then. But for the most part, it was loneliness and quiet. Oh, the bicycles riders would come out on Sunday afternoons, but it just wasn't quite the same as the race cars. I just sat back and let the trees grow in the infield and resigned myself to fade away into oblivion until some shopping mall or apartment complex violated my turns and destroyed my guard rails. It was over. It has been a glorious heritage, but, as in so many things, it was over.
In February, 2009, I had visitors. I floated above the tree tops as I watched these people and listened as they talked about plans for some event to be held here. I silently laughed at the conversation because I had heard many such conversations during my thirty year hibernation. Of course I was excited at the possibility of once again having a part in the community life, but I knew that was unlikely to happen. A couple of weeks later, workers showed up one Saturday and things began to change. Trees were cut; weeds were trimmed; paint was added to places that hadn't seen paint in 30 years. Talk was of a Festival. Talk was that maybe some of my old friends who were now retired drivers would return for a day. Talk was that, once more, people would be with me here to enjoy the history of this place where I reside.
The day of the Festival, April 25, 2009, was hot, sunny and beautiful. Many of my old friends were there to sign autographs and to talk to the more than 31,000 friends who made the trip once again to these grounds called Columbia Speedway. I was, that day, once more an important part of the legacy of stock car racing, a legacy of which I am very proud.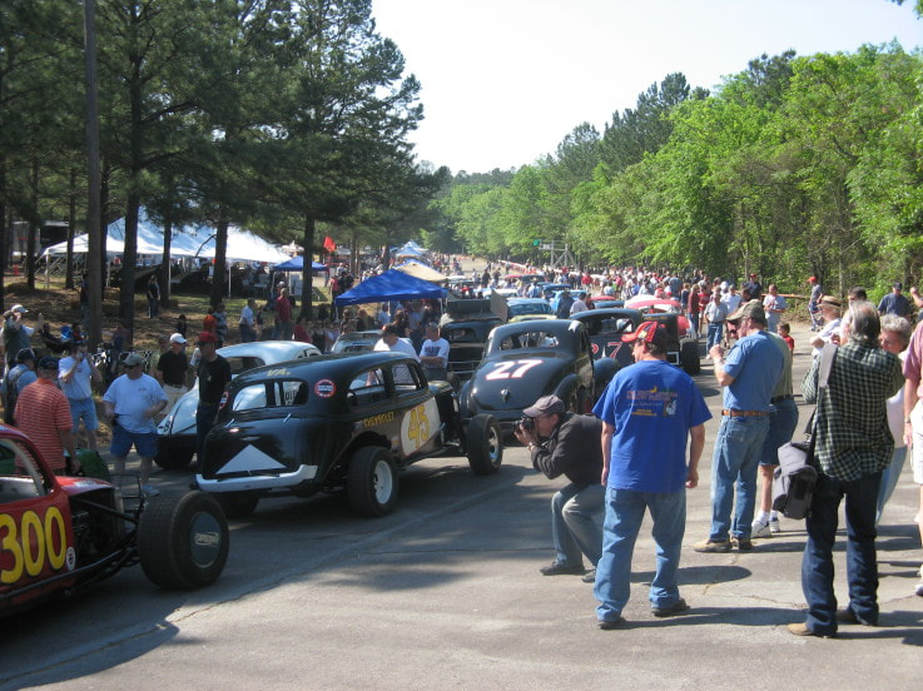 I welcome all who come this day to this special ground. I wish for you all a most wonderful day. I do need to tell you however, of one particular event that will always remain the core of my heart. As I looked over the front straight to where the grandstands used to be, I noticed an elderly man using a walker to traverse the rough path into the speedway. I watched as he stopped just onto the asphalt surface and looked toward turn four and then toward turn one. I saw his head bow for a second and when he looked up tears were streaming from his eyes. I placed my hand on his arm, although he could not feel it, but he seemed somewhat aware of my presence. As someone walked up to him he turned and said to the young man, "This is all I needed to see. This speedway coming to life again. This speedway, which is so much a part of my memories and pleasures. I needed to see this". The young man invited him to come meet some of the drivers but the old man shook his head and said "This track is what I needed to see" as he turned to leave. I watched as he laboriously made his way back to the waiting van to take him away. Will he be back this year? I don't know if his earthly body will be around, but I can rest assured he will be here in spirit.
Enjoy your time here. Come back again. My home is always open to those who have the memories or those who want to make the memories.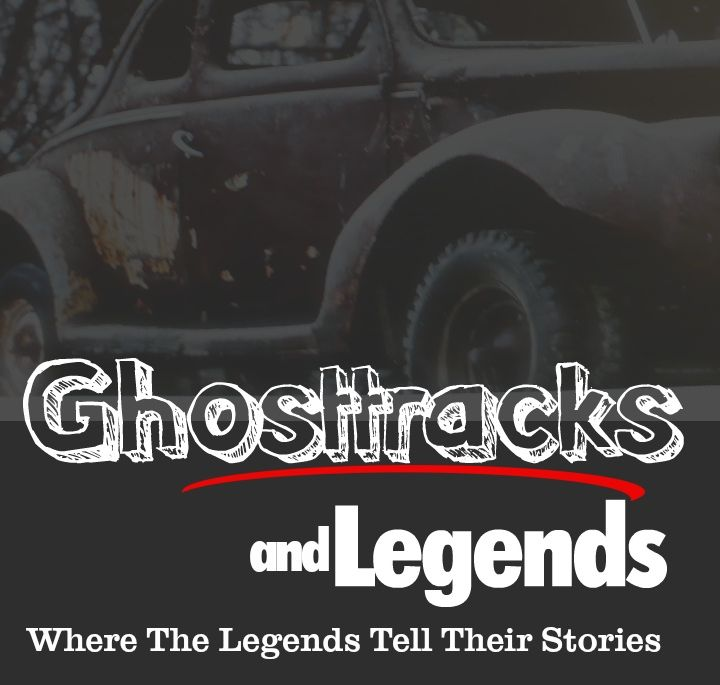 Tim Leeming
Don't forget to listen to our podcasts, The Racing Spotlight and Ghosttracks & Legends Race Talk on Tuesdays and Thursdays at 7:00 Eastern Time.
(Editor's note: This story is publish with the permission from the author! It was originally published on Race Fans Forever. If you missed any of Tim Leeming's articles, here at PTR; they can be found Here; NASCAR Guest Articles Archives – Pure Thunder Racing )
Photo Credit (cover); COLUMBIA, SC — June 16, 1951: Cars are readied for the start of a NASCAR Cup race at Columbia Speedway. Georgia driver Gober Sosbee was at the wheel of the No. 22 1950 Cadillac. (Photo by ISC Images & Archives via Getty Images)