WARNING! For inexplicable reasons, this is a largely positive piece. Those expecting the author's typical complaining may be disappointed.
Seems we had another good weekend in NASCAR. Atlanta was just what the doctor ordered after there COULD have been some flagging of attention and enthusiasm in the core fan area (the Southeast) because the circus had been on the other side of the country for three weeks.
Attendance looked good, and TV ratings were up (over Phoenix, which ran the same weekend a year ago).
The racing itself has gotten high marks. Some skeptics are begrudgingly entertaining the possibility that the NextGen car is living up to its hype.
Not surprisingly, my attention also wandered elsewhere, to the world of racing beyond the NASCAR traveling series. The nice thing is, a lot is going well there, too.
The winter season brought two events that nearly rival NASCAR for attention: the Snowball Derby in Pensacola, Fla., and the Chili Bowl in Tulsa, Okla. Now weekly and special-event racing seems to be heating up and looking largely positive.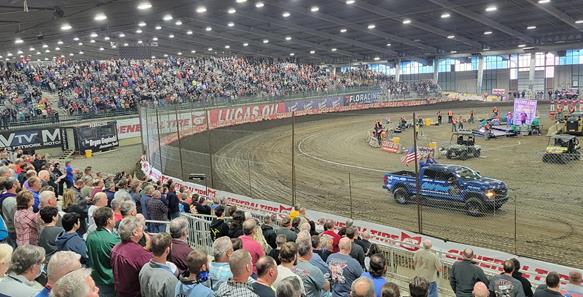 In my neighborhood, weekly sprint car racing has begun, and despite some weather challenges, Lincoln Speedway, Port Royal Speedway, and Williams Grove Speedway have gotten in races, drawing good crowds and good fields of cars.
Some of this good stuff may just be the psychological lift from less focus on the COVID-19 pandemic (no political points of view needed here), but regardless of the underlying situation, it's hard to argue against things being headed up so far in 2022.
There are negatives out there, to be sure. In my area, the disappearance of Trail-Way Speedway – sold for purposes other than racing – is a downer, and I'm seeing/hearing similar situations elsewhere, but some old tracks are reopening, and an occasional new track is being built
Racing's long-range future may still be a subject for discussion, but the short-term looks OK.
My point with this article is that good news for NASCAR and good news for local racing are complementary, and we should be trying to keep BOTH pointed in the right direction.
If you look at the period from NASCAR's climb to the mountaintop (mid-2000s) to its fall ino (or at least near) the gutter (10-15 years later), you'll see that all that came after NASCAR seemingly tried to hog ALL the motorsports attention for itself, pushing weekly racing off the sports page and TV screen. Weekly racing also suffered a significant decline.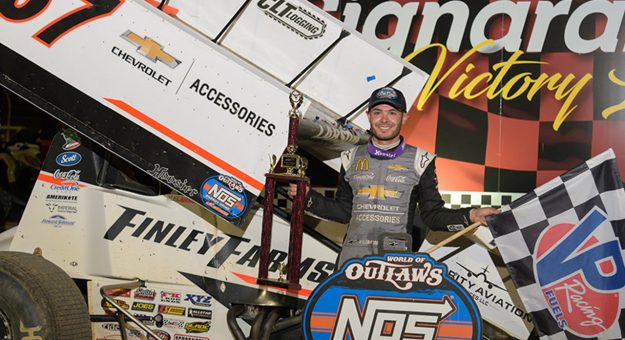 I believe there's more of a realization today that, when one segment of racing goes up, all segments benefit, and the same holds for declines. NASCAR seems to celebrate its drivers running in short-track events (God bless Kyle Larson).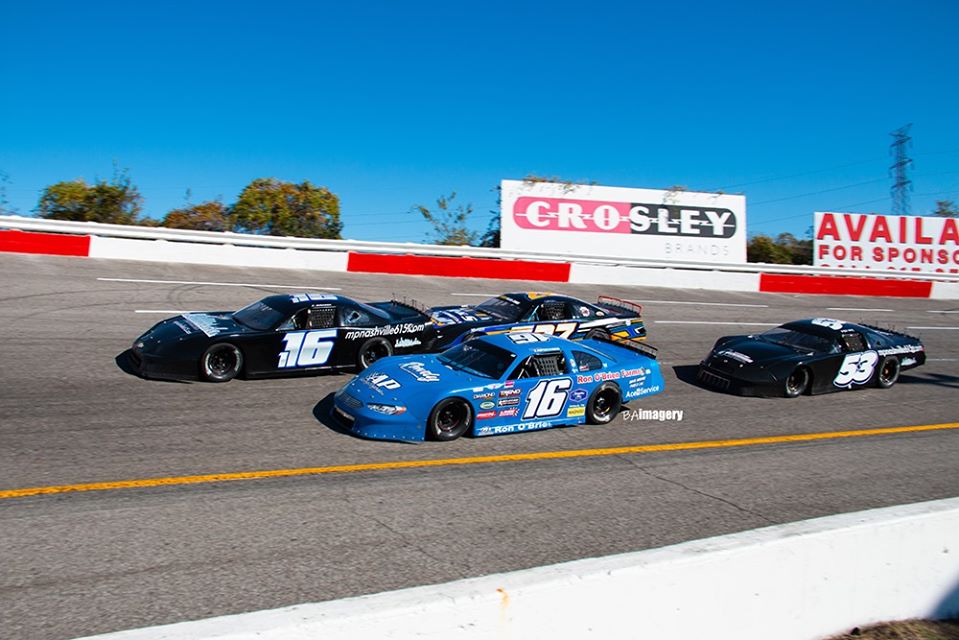 Now, if only we could re-establish the link between weekly racing and drivers moving up to NASCAR's major touring series. Sadly, that's still not happening. If a young driver starts looking good, the current trend remains to put her/him in an ARCA-Menards East/West car (the ultimate pay-to-play series, with total lack of popularity as a result). A few drivers get to run a year at Hickory Speedway, but hey, let's spread the wealth a little, so we're not limited to families that can afford to move to Charlotte so the kid can get started in Legends and then drive a year at Hickory before moving into the dreaded driver development pipeline.
When I was growing up and watching great races on Friday nights at Southside Speedway in Virginia, I saw drivers like Lennie Pond and Bill Dennis, both of whom had substantial shots at GN/Cup racing; Tommy Ellis, who won the Busch/Xfinity Series championship, and Sonny Hutchings, who had some great runs in GN/Cup with Junie Donlavey and Emmanuel Zervakis. (I moved away before Denny Hamlin hit town). Their success solidified my status as a big fan. Today, it's hard to see that. The new NASCAR "stars" have had a cup of coffee here and a biscuit there, but had no time to build a fan base.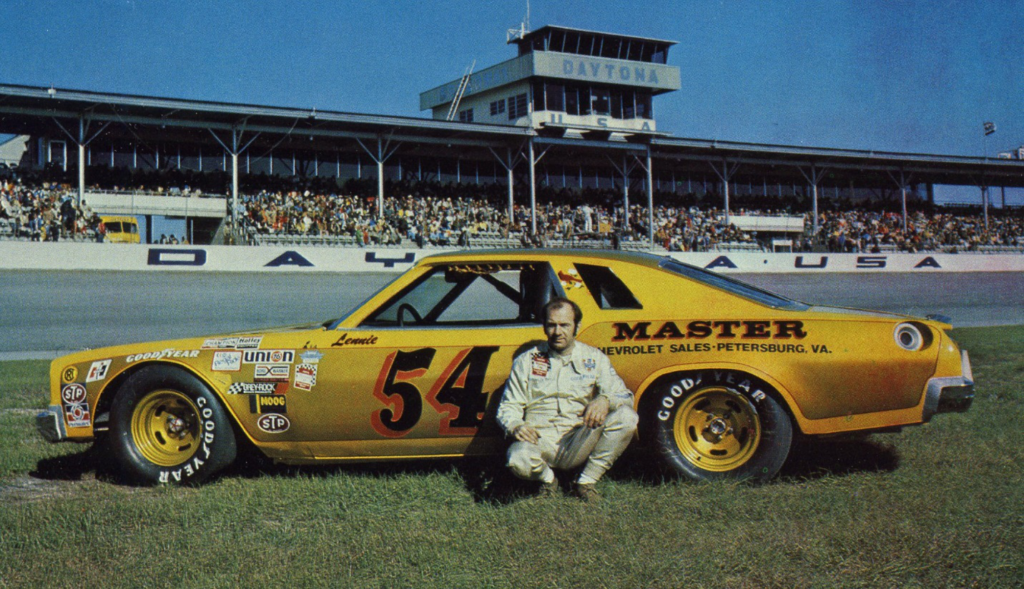 That's a mistake.
I want NASCAR to continue its phoenix-like rise from the ashes, and I want short track racing to thrive even more. That's all the more likely to happen if they work together, but both sides have to be committed for that to happen, and at least so far, NASCAR's still not doing its part.
(PHOTO CREDITS – The Atlanta photos is by Mike Mulholland for Getty Images. The Chili Bowl photo is from the Chili Bowl website. The Kyle Larson photo is by Tim Alywin and appeared on MRN.com.The Cup photo is from Atlanta and is a Getty Image used in Speedway Media. The late model photo is by BAImagery and was used on the Nashville Speedway website, The Lennie Pond photo came from TMC Chase's "Bench Racing from the Volunteer State" blog.
Frank Buhrman