Below I've included the TV Schedule for Las Vegas Motor Speedway, March 2022. Second race back in the West this weekend at Las Vegas and the first of the 1½ milers, that may give us an indication of what kind of racing we'll get on the "cookie cutters" this year. Trucks are back again at LVMS on Friday night after the last weekend of.
 Last weekend we had the first Cup race of the year outside the Super Speedways , and a first look into what the racing may look like. To early to tell now on how the racing going to look like due to the some what unique nature of Auto Club Speedway. I always kind of liked the racing at Fontana from the start of the racing there, and this year was no exception. With the wide track and cars panning out in multipel lines is just great racing and both series was great to watch. I like most of you love short track racing, but to convert Auto Club Speedway over to a short track would IMHO be a mistake. I have a some good friends that live a short drive from the track and below is a few pictures from there race weekend at the track.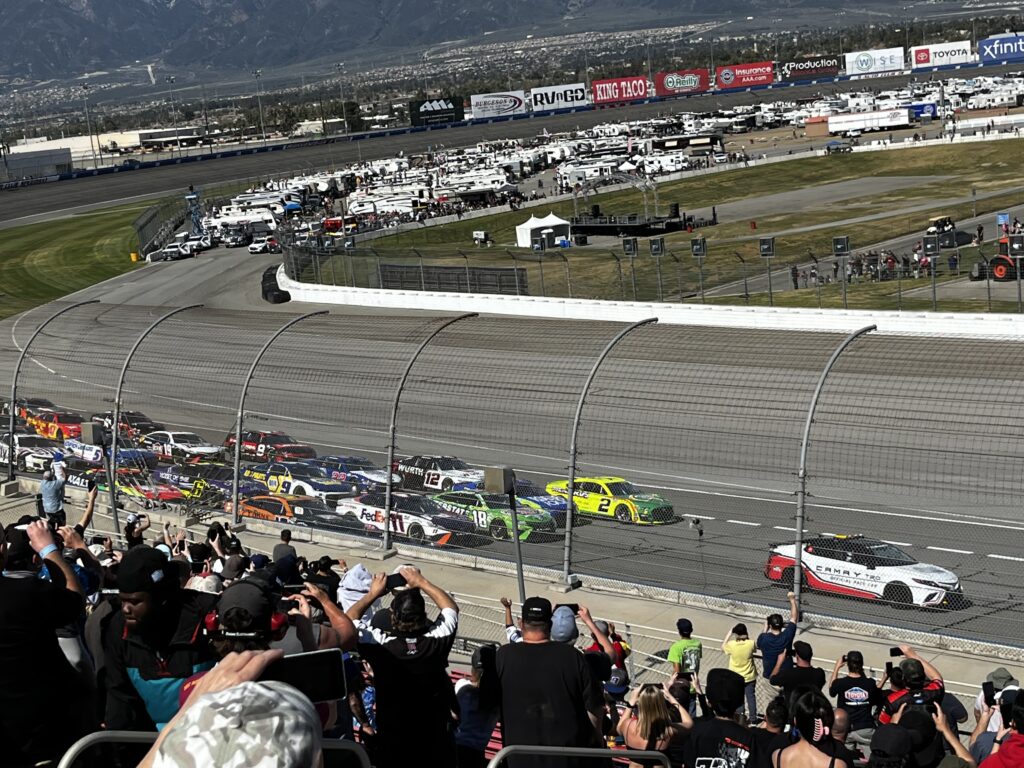 For anyone thinking of coming over to see a NASCAR race, get tickets for the whole weekend, every day available. Get garage passes if you can. Every track has a web page for race weekend events, times for meet and greets, and when the gates open. Go early, first in line is the time to get in, do everything you can, see what they have going on. Don't be shy, ask questions, everyone, fans and officials will be happy to help you. It's really safe and family friendly. Most of all get a clear backpack and bring in your own water and snacks and food. The lines for food and drinks are long and take a long time and are expensive. Go early, have fun, see it all, not just the racing.
After have started of there season in St. Petersburg Florida, Indy Car and Indy Lights have a few weeks off before Indy Car returns to Texas for the first Oval race of the year. From the Swedish horizon, Marcus Ericsson hade speed in race car during the race but a penalty at the yellow flag pitstops sent him to back of the field. Ericsson manage to save a top ten, ( P.9 ). Felix Rosenqvist on the other hand never really came into the match. A good start of the year for Linus Lundqvist in Indy Lights, third place this time. Next races for Indy Lights is not until the First of May at Barber Motorsports Park.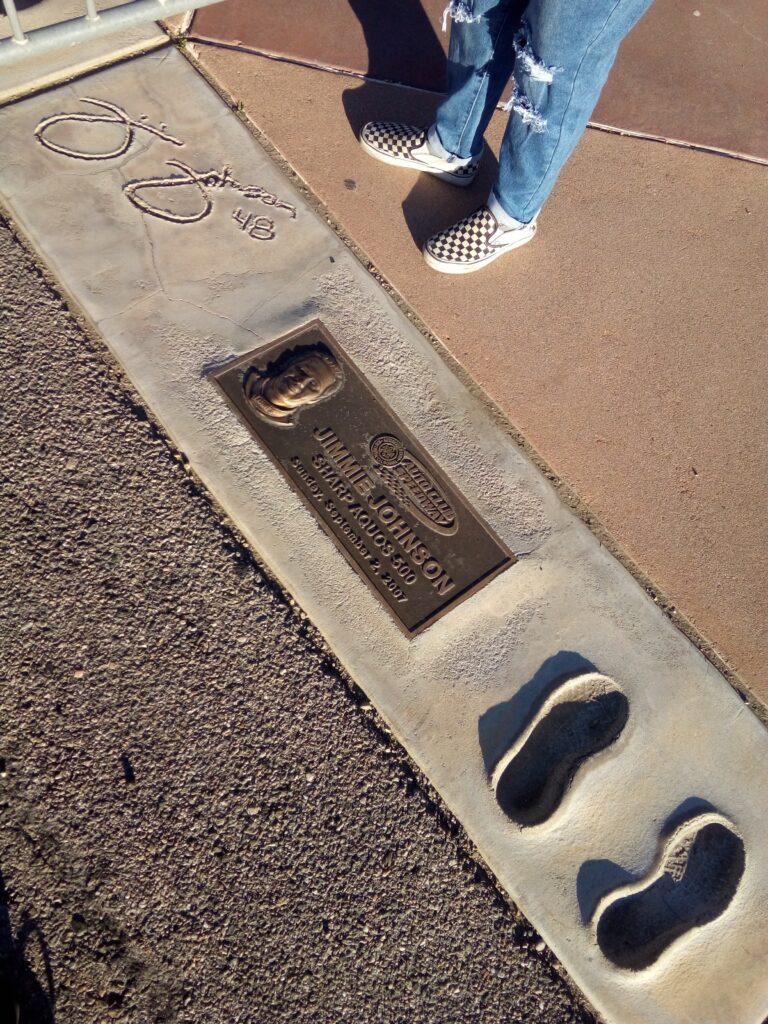 .
Friday, March 4
| | | | | | |
| --- | --- | --- | --- | --- | --- |
| SERIES | TIME (US.EST) | TIME (CET) | RACE | TV (US) | TV (SWEDEN) |
| NASCAR TRUCKS | 4:30 PM | | PRACTICE / QUALIFYING | F.S.-1 | |
| NASCAR XFINITY | 6:30 PM | | PRACTICE / QUALIFYING | F.S.-1 | |
| NASCAR TRUCKS | 8:00 PM | | PRERACE SHOW | F.S.-1 | |
| NASCAR TRUCKS | 9:00 PM | 2:30 (lör) | VICTORIA'S VOICE FOUNDATION 200 | F.S.-1 | VIAPLAY |
Saturday, March 5
| | | | | | |
| --- | --- | --- | --- | --- | --- |
| SERIES | TIME (US.EST) | TIME (CET) | RACE | TV (US) | TV (SWEDEN) |
| NASCAR CUP | 1:30 PM | | PRACTICE | F.S.-2 | |
| NASCAR CUP | 2:00 PM | | QUALIFYING | F.S.-1 | |
| NASCAR XFINITY | 3:30 PM | | PRERACE SHOW | F.S.-1 | |
| NASCAR XFINITY | 4:30 PM | 22:00 | ALSCO UNIFORMS 300 | F.S.-1 | VIAPLAY |
Sunday, March 6
| | | | | | |
| --- | --- | --- | --- | --- | --- |
| SERIES | TIME (US.EST) | TIME (CET) | RACE | TV (US) | TV (SWEDEN) |
| NASCAR CUP | 2:00 PM | | PRERACE SHOW | F.S.-1 | |
| NASCAR CUP | 3:00 PM | 21:00 | PENNZOIL 400 | FOX | V SPORT MOTOR VIAPLAY |
Photo Credit (cover); Meg Oliphant/Getty Images
Stay Safe
//B