(This article contains ideas – maybe even some unchanged paragraphs – from this writer's past efforts on the former Race Fans Forever site.)
Even though I've all but given up on NASCAR, I'm already feeling those little twinges that come with the knowledge that racing is all but done for the next couple of months, unless you live in Australia or New Zealand. Yeah, there's the odd show here and there, like the Snowball Derby, but pickings are getting slim. With that in mind, I'm going back to some ideas I floated over the last few years for winter racing options. I was thinking then about them as opportunities for NASCAR, but the Daytona folks seem to think they've cured the racing world's ills, and things are getting rosier by the lap, so I guess we need somebody with a slightly different vision to consider and perhaps pursue one or more of these. Hey, let's start at the top:
Dear Tony Stewart:
Really enjoyed your Superstar Racing Experience last summer (would have been better with real production cars, but that's another conversation) and have come up with a few ideas for your next promotional success story. This one addresses the dearth of racing in the winter months. I know you like winter racing, because you just won in a midget racing indoors at Ft. Wayne. You're the right guy to deal with that issue, so please consider these ideas.
An Indoor Racing Series – Hey, you just won indoors at Ft. Wayne, so you know this works, and the super late models just ran their annual indoor races at the Dome at America's Center (a/k/a the Edward Jones Dome) in St. Louis. If NASCAR can spend a gazillion dollars to create a temporary PAVED oval at the L.A. Coliseum or even the chunk of change it costs to convert Bristol to dirt, then surely it can run on dirt in St. Louis (or at the Hoosier Dome, where races have been held, or at any other football dome once the NFL season is done).
There's a reason small venues are popular. Bowman Gray has exciting racing, and so would St. Louis or another venue. How about a four-to-six-race series at different domes to cure our winter racing drought.
Go International – My sense is that Australia/New Zealand are too far away, but we've got closer venues, and some would lend themselves to combining racing with cruises (assuming pandemic-related issues eventually allow that pastime to return to its former glory). When I wrote about this a few years ago, a place called Bushy Park in Barbados seemed the most professional operation in the Caribbean, and it's still around. Bermuda, the Bahamas, Jamaica, and the Virgin Islands seem slightly less equipped at the moment, but have you seen how many college football and basketball games have been held down in "the Islands" recently. Why is racing passing on this opportunity?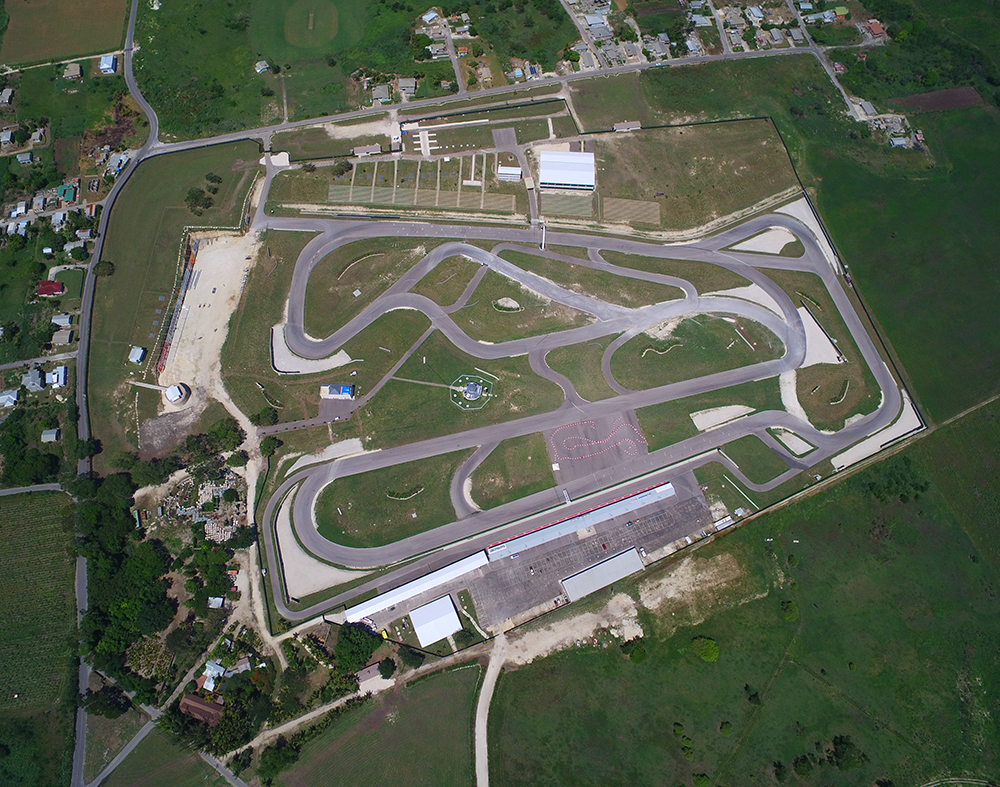 Drug cartels have a lot of U.S. Americans scared of Mexico, but Autodrome Hermanos Rodriguez is a Formula 1 facility in Mexico City, so that obviously could host NASCAR.
Add Barbados, Mexico City, and a couple of the more southerly U.S. road courses (Florida, Texas, Southern California), and you've got a nice little winter circuit.
SRX-SWS – If SRX really was a success last summer, why not reprise it in the Deep South/Southwest/West in the winter (SRX-Southern Winter Series). (Granted, this would be easier if we were talking about dirt tracks, but even with paved speedways, we've got enough to give it a go.)
ICE RACING – OK, I'm not really serious here, but I would be if I thought there was the slightest chance. It's not a sport that will draw huge crowds, but it's great TV. The biggest problem is that you might need to go to the Arctic Circle to find ice. Global warming has wiped out the ice racing seasons in the U.S. Northeast, and I think the Midwest has been affected, too. Still, it would be a natural for Goodyear sponsorship.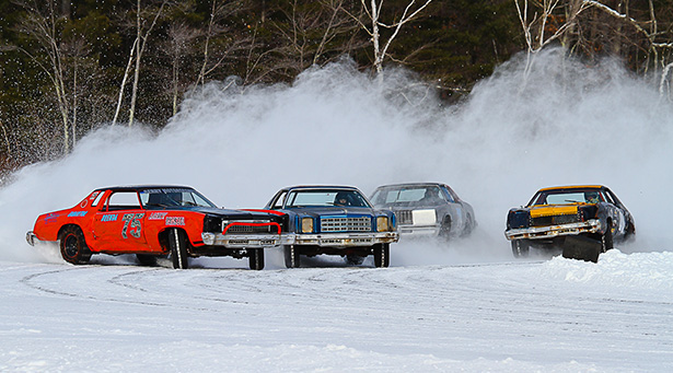 That last comment leads into the obstacles part of this article, because I'll be the first to admit that these aren't "any-idiot-could-see-that-would-work" suggestions. If they were, somebody would have done it already.
"Somebody" has tried, too. Remember the Winter Heat Series, which (I had forgotten this) started on the old TNN and migrated to ESPN with a total run of five years. A five-year run is hardly a flop, but nobody's tried again in the 22 years since Winter Heat ended. What happened? (See note at end of story.)
My guess is that ESPN's growth during that period made the series less attractive financially, plus things moved toward sole concentration on NASCAR's three major touring series toward the end of that period.
So what's different? Well, for one thing, just as the original cable channel explosion in the early 1980s created lots of new possibilities beyond the limited over-the-air TV networks and stations, so now are we seeing all kinds of new opportunities via streaming TV. NASCAR has acknowledged that streaming probably will play a role in its next series of TV contracts, and all you have to do is check out the weekend's offerings on FLO, MAV, DIRT and all the others (including Beer Hill Gang TV for some local racing coverage around me) to see just what's available that wasn't 10 years ago.
It's already having an effect. I'd like to know how many people watched the Snowball Derby this year, or the Jason Leffler Memorial midget races in Tulsa. Speaking of Tulsa, the upcoming Chili Bowl will likely have the biggest viewership of any race streamed over the past year. At least that's my bet.
All that makes this a good time to try things, and I'm betting trying at least one of my suggestions might just find success. Tony, you've got the support network to develop these ideas farther than an old guy with a computer in Pennsylvania. I hope you'll do it.
"Winter Heat" Note – I'd be remiss if I didn't note that there already is at least one "Winter Heat" series available for your viewing pleasure today. It's at Goodyear All-American Speedway in Jacksonville, N.C. (formerly Coastal Plains Raceway and currently named for the family that runs the place, not the tire company). The first race in the series was run on December 4; the next is schedule for the afternoon of New Years Day, and if college football bowl games aren't your thing, you can watch all the action from Jacksonville on Speed51.TV.
Now the Jacksonville "Winter Heat" series is a long way from the NASCAR trucks that ran the first season of the old version; the December 4 race featured only seven late model stock cars – the featured division – and the rest of the program was standard support division weekly fare. And global warming or not, it can get cold in North Carolina – even in the southeastern part of the state – in January. Still, here's racing "live" on TV for those who want it.
My guess is that the total number of races presented "live" via streaming next month will be more than has ever been available on TV before. We'll see. Regardless, there IS a market, and if NASCAR was interested in smaller productions and not focused on its existing national touring series, we might have other options to cure our winter racing withdrawal pain. Guess it's up to Tony.
FINAL NOTE – The Arena Racing Series, Ricky Dennis' promising indoor winter series with mini-Cup cars on an aluminum track, is for sale. Dennis pulled the plug on the venture just pre-COVID, when uncertainty over the future of the Richmond Coliseum, the series' home base – led a potential major sponsor to pull out.
Scale cars keep getting more popular, and these put on a fun show when I saw them. I'd love to see the series take off again.
(PHOTO CREDITS – Our cover photo captures a little action from this year's Gateway Nationals at the Edward Jones Dome in St. Louis. The photo is from DirtTrackRacing, which identified it by number, not photographer. The aerial photo of the facility – also known as the Dome at America's Center – comes from TV station KSDK. Not surprisingly, the Bushy Park photo is from a tourism site, Ins and Outs of Barbados. The Mexico City facility photo is from SnapLap.net. The Snowball Derby photo – featuring one of Kyle Busch's wins in Pensacola, is from 5flagsspeedway.com. Unfortunately, I could no longer find either the ice racing photo now the Arena Racing Series show online, anymore, so I really can't give credit for those, but thanks to whomever provided them.)
Frank Buhrman