I hope you all aren't sick and tired of my "best-of-Frank" review of past articles – please say so if you are. Not having heard complaints so far, I'm continuing, with the second half of 2018 below, along with some expanded thoughts in one area.
Besides ranting about the charter system, I had one positive suggestion for it: have a charter for "guest" teams. The charter holder would have no team at all but would allow one-shot or part-time teams to use its reserved starting position. That might even get some of the "local hero" drivers back into NASCAR's traveling series. I'll write more about that below.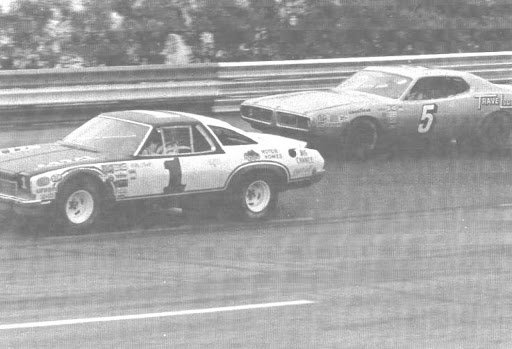 I wrote about several ideas for different race formats besides a single long-distance event: double features; races split between a track's oval and road course (or even big oval, small oval and road course), separate celebrity or guest races that would be counted in an overall finish, and more of that sort of thing.
(By the way, in case you don't think NASCAR would ever entertain that, on August 7, 1953, the old Short Track Division – Grand National/Cup cars racing on tracks of less than half a mile in length – ran twin 200-lappers at Southside/Royall Speedway in Richmond. Bob Welborn won both. Sadly for me and others, the track just closed.)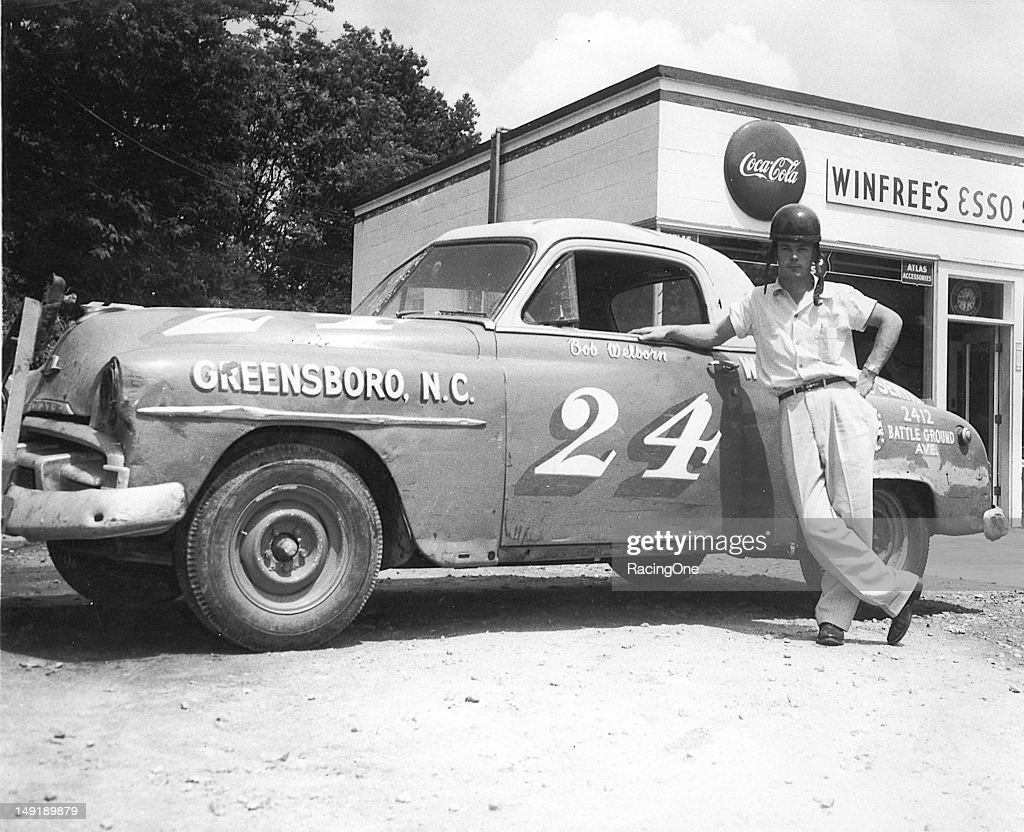 A couple of articles addressed preferences for the old ways of doing things, and I cited the Super Cup Stock Car Series, a small group running a schedule of around 10-12 races a year in the Mid-Atlantic and North Central states, as a body trying to put on exciting races without costing teams too much money. Update: this year the SCSCS is trying something new, a somewhat linked program with races on consecutive nights at two different Pennsylvania tracks – I'll try to make it to at least one of those.
Ironically, I talked about the tracks NASCAR used for July 4 races before the Daytona Firecracker (and its subsequent corporate names), and now this year we celebrate the Fourth in Wisconsin. Ironically, the race closest to Independence Day also was held in a Northern state from 1950-52, although those were all in New York.
I wrote on several occasions about the damage developmental driver programs have done and how I would like to see weekly track champions return to Cup/Xfinity/Truck racing, at least on a part-time basis. Much of NASCAR's decline is due to the loss of "heroes" Dale Earnhardt (Sr. and Jr.), Jeff Gordon and Tony Stewart (with Jimmie Johnson now joining that list), who have been replaced by drivers who didn't have time to build a significant fan base. Here are a few more thoughts about that.
When NASCAR was soaring in popularity, every indication was that the Daytona suits intended to make their iteration of racing the only one that mattered. Other sanctioning bodies (USAC and ASA, especially) were pushed aside; weekly racing: forget it. Suddenly, the avenues were closed for drivers to climb a ladder of success AND popularity, bringing fans with them when they reached the top rung. Now NASCAR is reaping its rewards.
No longer are there high visibility races like the Permatex 300 at Daytona, World Service Life 300 at Charlotte, or the Cardinal/Dogwood 500s at Martinsville to serve as tryout platforms for drivers ready to move up.
Only recently have major late model events like the Snowball Derby begun to get publicity again. In that void, we have Cup and other touring series rides taken by drivers with no name recognition and few fans. (Add to that the fact that your resume has less to do with getting a ride these days than your checkbook, and you've made the problem worse.)
When Dale Earnhardt Sr., Rusty Wallace, Mark Martin, Tony Stewart, Darrell Waltrip and Jeff Gordon first hit the NASCAR tours, I knew who they were and quickly developed favorites. I don't see that happening these days.
NASCAR still runs a weekly track program, but the Stafford Springs fiasco this year shows that Daytona is just in it for the money. I have no idea why a weekly track would think a NASCAR sanction is a good expenditure. What makes that worse is that the weekly drivers no longer have a clear path to the top, and their fans have no reason to go there, either.
In all this year's manufactured excitement about the new schedule and the soon-to-come new car, I hope somebody thinks of these other areas as well.
Frank's Loose Lug Nuts (Race Report Edition)
As noted above, I made a three-hour trek recently to UMI Motorsports Park (a/k/a Clearfield Speedway and various other names) to see the Super Cup Stock Car Series in action. Former Xfinity driver Benny Gordon dominated the race, but there was plenty of action, including a charge to the front by former driver and now Truck Series crew chief Doug George, who – unfortunately – ended up in the wall after another racer left oil on the track.
George is 60, but he was a kid compared to third-place finisher Bob Schacht, 71. Mike Potter, who turns 72 on July 4, also was there, driving a throwback car painted like his Cup ride from 1985. Samantha Rohrbaugh, sister of Truck Series driver Codie (George is his crew chief), finished a strong fourth. There was plenty of passing and action, and I think the fans enjoyed the show . . . for a fraction of what a Cup ticket would cost.
Frank Buhrman
(Photo Credits: Cover photo from the UMI Motorsports Park Super Cup Stock Car Series Race is by NKyler Photography, courtesy of the SCSCS. (That's Bob Schacht in the 75 and Samantha Rohrbaugh in #7 battling for position.) The Billy Scott "Big Chance" photo is from Scott's personal collection via RacersReunion.com. Both the Bob Welborn and Martinsville Cardinal 500 shots are from Getty Images.)