Auther note: This article and the ones to follow review my writings for Race Fans Forever, starting in 2016, and end with a piece that summarizes where I see NASCAR today and where that leaves me.
Frank Buhrman
Ironically, Race Fans Forever's decision to discontinue publishing individual articles coincided with my personal struggle over whether to keep writing them. Part of me just thought I'd said all I had to say.
If you'll permit me, what I'd like to do instead is use this space – in several installments – to review what I've criticized and proposed over the past five years, then see if all that gives me my answer. OK?
The RFF archive for 2016 has 26 Frank Buhrman articles, many of which are history-oriented, but I offered some opinions for today's NASCAR, too:
Several articles touched on the need to cut costs and suggested this could be done without adversely affecting the entertainment quality of the races. I used USAC's Silver Crown division as an example, and I suggested that extreme cost-cutting at the Xfinity and Camping World Truck levels might help bring Joe Saturday-Night-Racer back to the touring circuit level, something I see as badly needed.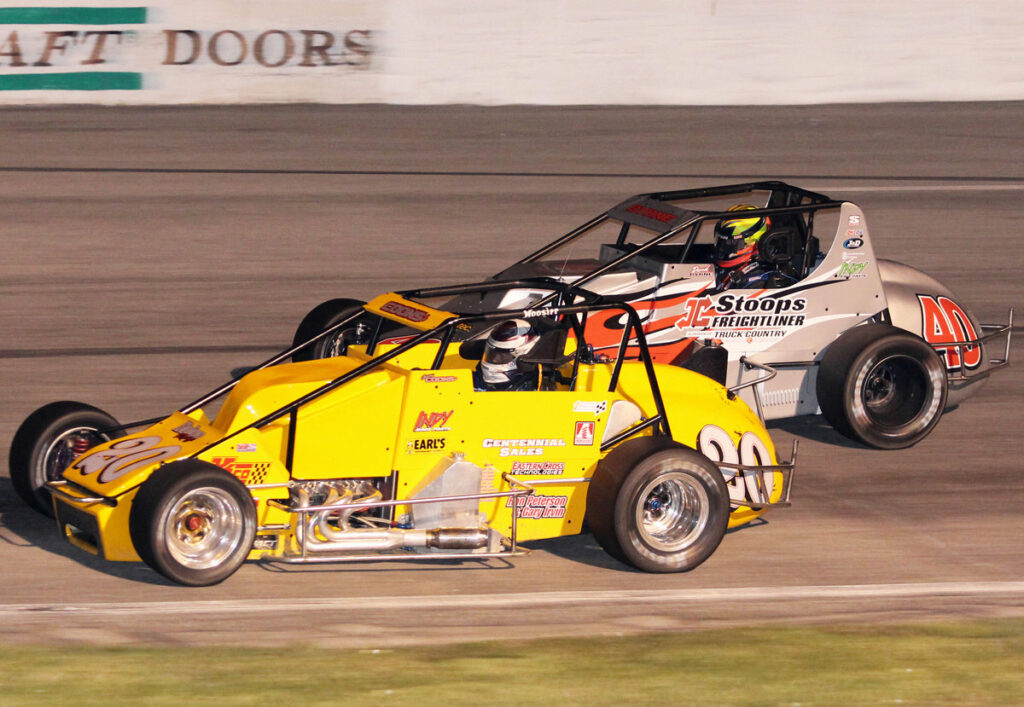 Setting the stage for years of writing still to come, I was highly critical of the Charter System and driver development programs, which I see as two of the biggest drains of NASCAR's popularity. The former limits the number of competitors and makes qualifying all but irrelevant, and the latter pushes drivers onto the big stage before they have fans to follow them and fill speedway seats.
I proposed a Cup Classic Series to be held at historic short tracks during the week prior to regular Cup stops nearby (Hickory Speedway on the Wednesday or Thursday before Charlotte; Lincoln Speedway before Pocono). Shorter races, mostly supported by TV revenue.
I called for gimmicks to spice up the schedule: blindfold races or "construction zones" narrowing portions of tracks.
I suggested paint jobs remain similar enough that fans could identify cars at the other end of the track by appearance.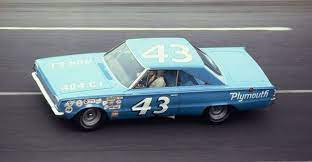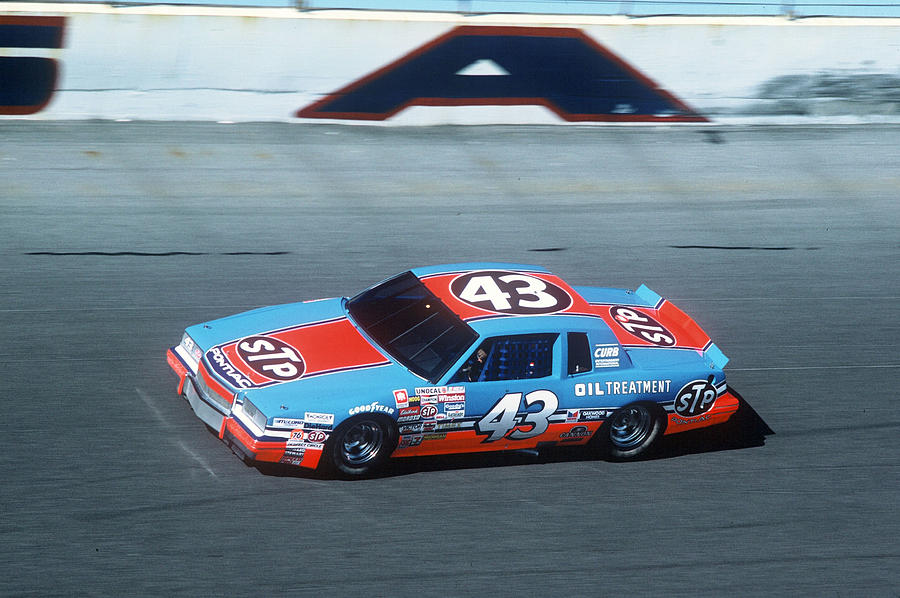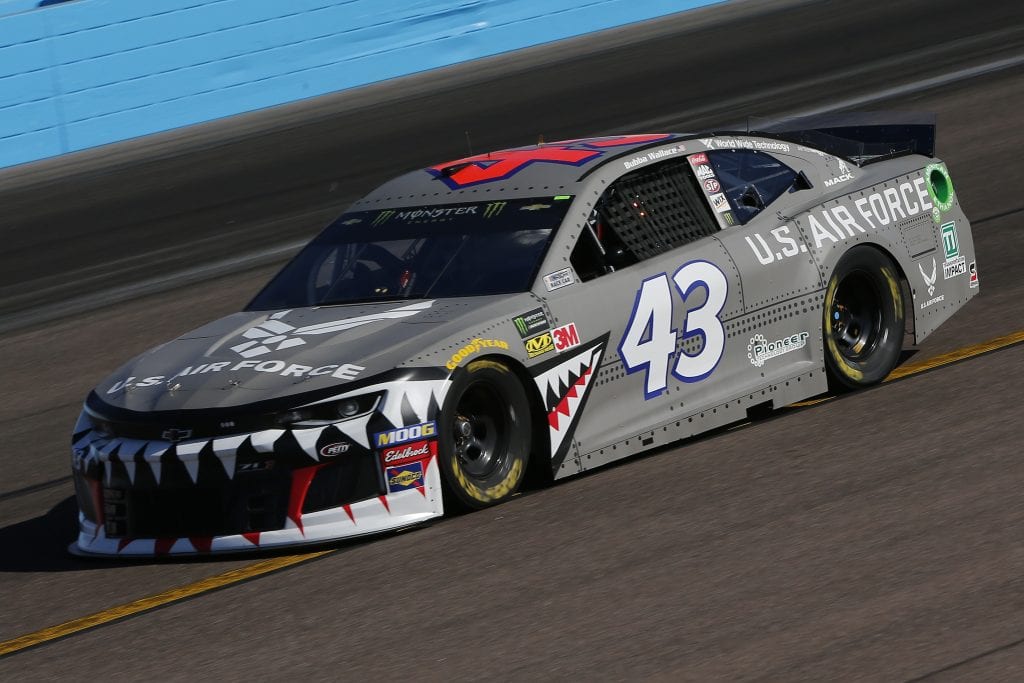 I called for racing during winter, possibly by using tracks in popular cruise destinations (the Caribbean, Hawaii) or indoors.
Looking back, I'm fine with all of the above. I will admit, as I did then, that most are successful today in much smaller venues than Cup racing (the entire season's purse for the Silver Crown Series is much less than last place pays (or once paid) for the Daytona 500), but I don't know that size and money mean as much to fans as they do to occupants of NASCAR vice presidential suites.
What do you think? Have circumstances changed regarding any of this? Is there something new to be written?
Oh, and should I keep writing these reviews or shut up? I can continue next week with 2017 if you're willing to keep reading.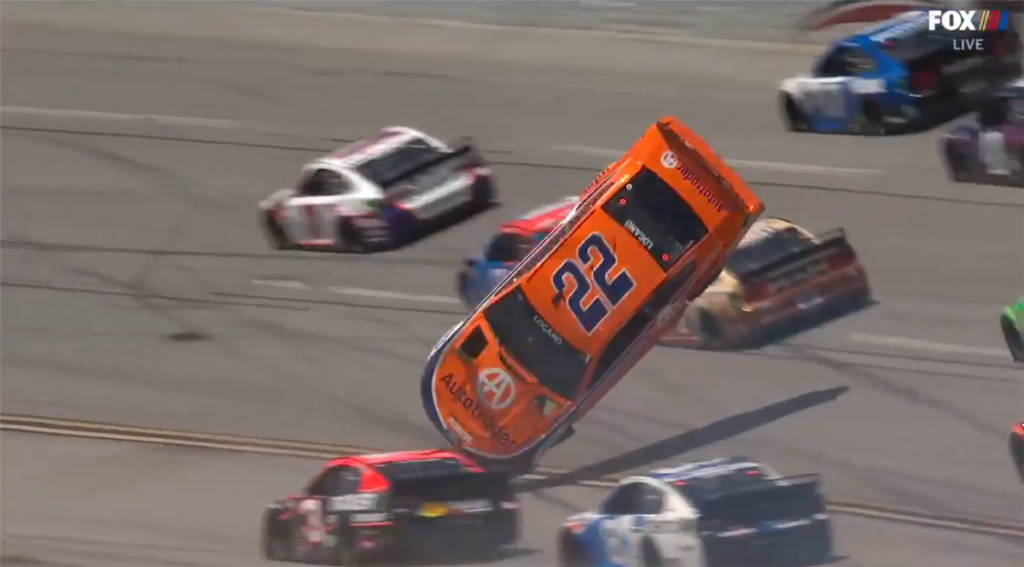 P.S. – Of all the articles I wrote in 2016, my favorite was the history piece written after reading a 1949 issue of Speed Age Magazine. I can't offer any guarantees, but I sure think you'd enjoy another look at "It Ain't Like It Used to Be (and Sometimes That's a Good Thing)." Due to a glitch, the photos may not match the story, but this remains available on the Race Fans Forever website..
( Photo Credits:  All photos were found on the web via Google Images.  
The cover photo of Phoenix Raceway came from the track. The USAC  
Silver Crown cars were from Paved Track Digest. The three Petty cars,  
from the oldest, were from Mac?s Motor City Garage, Fine Art America,  
and Speed Sport (Harold Hinson, photographer), and the Joey Logano  
Talladega flip was a video capture as used by USA Today.)
Frank Buhrman.