One thing the coronavirus pandemic seems to have left us is the "new reality" that whatever we consider the norm for today probably will give way to something quite different tomorrow.
Normal? In a few years, the word may no longer even exist.
Motorsports – NASCAR in particular – hasn't had any one impacting circumstance like COVID, but my guess is that the last 10-15 years have been like the rumblings at Mount St. Helens before the big blast. Get ready for change, change and more change, with the word "normal" disappearing the sport's vocabulary as well.
We were lulled by the those decades when the Cup Series schedule remained largely unchanged, when growth could be taken for granted, and when there was no reason to expect anything to turn dramatically different.
We should have been looking back farther. In its first quarter century, NASCAR's norm was change, and challenges to its success – its very existence – were the reality.
(Several good history books make this clear. My most recent read was Real NASCAR – White Lightning, Red Clay and Big Bill France, by Daniel S. Pierce.)
I'm going to shift gears, though, and give a different example, because I've been doing some research on weekly racing history in my hometown of Richmond, Virginia, and I think there are lessons in these stories as well.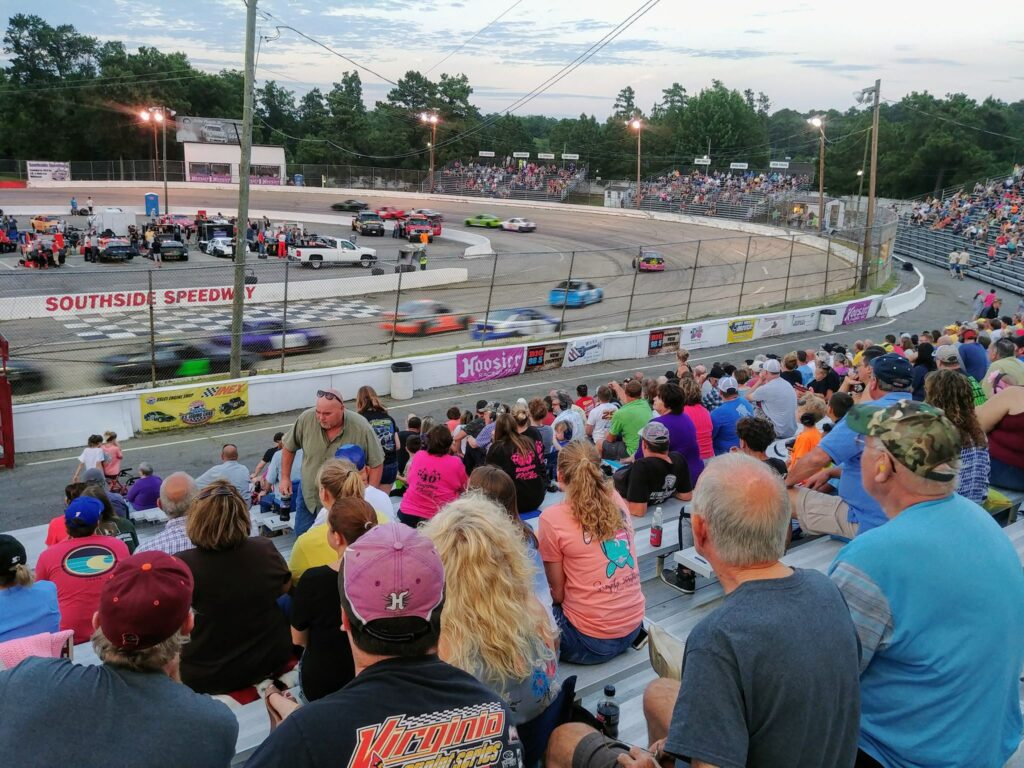 Richmond is going through trauma this year, because Southside Speedway, its home for weekly stock car racing for more than half a century, has closed. Southside didn't open last year because of the pandemic, and it celebrated its "last season" about 25 years ago when development was supposed to doom the operation, but it had been a fixture for race fans seemingly forever . . . until you look back another decade or so and see how much and how quickly things can change.
Here's a very over-simplified summary of that wild period:
1946 – Racing returns after WWII, with weekly racing at Richmond's City Stadium (a football facility), featuring the then-popular midget cars on a paved track around the football field.
1947 – Midget racing continues successfully at City Stadium until neighborhood opposition succeeds in having it banned at season's end.
1948 – The two stadium promoters go opposite ways. One begins weekly racing at the half-mile state fairgrounds dirt track, but he and two would-be successors are gone by mid-summer. The other former stadium promoter partners with a local businessman to build a new paved track, and Royall Speedway opens for midget racing just as the fairgrounds effort is crashing.
1949 – Midget racing continues at Royall, but with a few stock car events added. An effort to start weekly stock car racing at the fairgrounds ends disastrously when drivers walk out on opening night after they learn that not enough money is on hand to pay the purse.
1950 – Royall is slightly enlarged and converted to dirt, and the midgets soon are replaced with stocks cars. Both what would become known as "modifieds" and more stock-ish "hot rods" are tried out as the feature attraction.
1951 – Royall experiments with running both stock cars and midgets but drops the latter again. Its promoters also run races frequently at the fairgrounds. Then the Royall track is paved again. Near the end of the year, Richmond Speedway, a dirt track on the other side of town, opens, and there is competition for the weekly racing fan.
1952 – Richmond Speedway joins NASCAR (Royall is sanctioned by a local group), and the two tracks compete fiercely for drivers and fans, with most observers confident that the city cannot support both.
1953 – Royall joins NASCAR, and the two tracks cooperate. Somehow, you know this won't last.
1954 – All hell breaks loose. Royall's promoters move their action to Mooer's Speedrome, a former baseball stadium in the city, where they build a track over the old ballfield. Then they lease Royall to some drivers, and there are three weekly tracks (plus occasional races at the fairgrounds). Royall drops its NASCAR sanction, and NASCAR tells Richmond Speedway promoter Joe Weatherly to compete head-to-head with Royall on Friday nights. Royall rejoins NASCAR, which tells Weatherly to move his race night again, and the famed racer quits in frustration. Mooer's drops its NASCAR sanction, as does Richmond Speedway, and both begin running "amateur" or "hard-top" (stock-like) racing.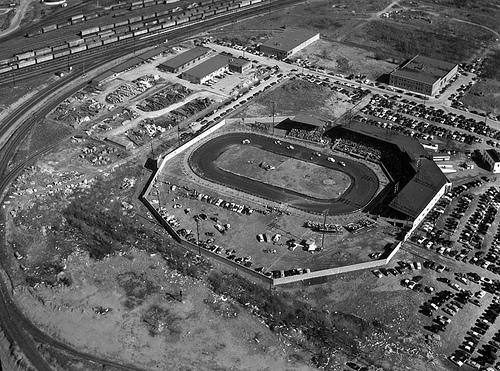 1955 – Weatherly is now promoting Royall and the fairgrounds, and Richmond Speedway has been paved and has a new promoter, but that track closes at the end of May. Mooer's (now officially Speed Bowl, although everyone just calls it "Mooer's Field" from its baseball days) continues to run a lower-cost program.
1956-58 – Royall and Richmond Speedway are both shuttered. Paul Sawyer is now promoting the fairgrounds, but Mooer's is the only weekly track left, and many top Richmond drivers are running elsewhere. At the end of 1958, the owner of Mooer's announces that the property has been sold for development, and the track will be demolished.
1959 – Developer J.M. Wilkinson buys property for new housing and discovers it includes Royall Speedway, which he is persuaded to reopen. He renames it Southside Speedway.
. . and that's pretty much how it stayed for 60 years, until Southside failed to open due to COVID in 2020 and then announced its permanent closure this year.
Those 60 relatively stable years helped us forget the chaotic decade-plus that came before. What happens next is anyone's guess.
That brings us back to NASCAR, Cup racing in particular. Those early years were pretty chaotic for NASCAR, too, but the calm period after them convinced us that things would always be that way.
Wrong, both for the last 10-15 years and for what lies ahead.
The future the Daytona suits have laid out for us is grounded on sand, not rock. The race cars look cosmetically a little more like their showroom counterparts, but the models being raced are meaningless. I'll bet I could drive down a highway near my home and count 100 Chevy SUVs for every Camaro. Win on Sunday, sell on Monday? I don't think so.
We're excited (or so we're told) to be moving toward racing hybrids at just the time hybrids may be disappearing in favor of totally electric. NASCAR still hasn't found a way to get rid of the current engine, which has about as much to do with vehicles on the street today as a turbine would.
A sport with an aging fan base keeps pushing drivers out the door before they approach the age of most of their fans, replacing them with ever younger spokesmodels who can't be told apart to cheer for and who drive cars that look different every week, so a fan can't even find that anonymous driver in a group on the backstretch.
Friends, that's all going to change, or NASCAR will vanish. The good news is that racing – especially NASCAR racing – faced major challenges in its formative years and survived.
The bad news is that kind of survival may not be part of our "new normal."
By Frank Buhrman
(Photo credits: The North Wilkesboro photo is from Barcroft Media/Getty Images as used in Autoweek; the Southside Speedway photo from the grandstands was from RacingNews.com; the Hershey Stadium midget racing photo is from the Eastern Museum of Motor Racing; the Royall Speedway stock car photo is a Pathe newsreel still; Paul Healey is responsible for the Mooer's Field photo; the Denny Hamlin/Southside Speedway photo is from Toyota, and the NextGen cars photo is from NASCAR. The "cover" photo of NASCAR convertible racers was posted on Pinterest without attribution. All research for these photos was via Google Images.)