OK, sports fans, here's Part III of Frank's review of the last five year's ramblings in Race Fans Forever, and we're up to 2018. Trouble is, I contributed nearly 50 articles to the site that year, and trying to go over all of them and come up with a summary has turned out to be beyond my current mental capacity, so I've split 2018 into 1009+1009 to see if I can handle it in two installations.
( Editors Note; Part l & ll can be fund here; )
In the first (roughly) half – as listed in the RFF archive – I ranted about the usual culprits but suggested a few new ideas as well, so let's wander down that trail again:
*"Back in the day" and even now, short tracks sometimes had races from which the winner got a guaranteed starting position in an upcoming major race somewhere else. I suggested that NASCAR consider making the Xfinity rules much more parallel to those of weekly tracks, then employing this tactic to put some local heroes in its races (and their fans in the seats).
* I recalled the intensely personal and popular stories of people like Junior Johnson, Dale Earnhardt Sr., Bill Elliott and others, and I wondered just how much NASCAR is hurt by the nearly complete lack of such stories about today's young drivers.
*I suggested a scenario for embracing "gaming" and changing the raceday environment to rebuild NASCAR's finances: give each fan a tablet that can be used for keeping up with the races and for placing bets throughout the event.
*Here's a quote from a piece in which I argued that NASCAR's effort to create perfect racing was counterproductive:
"Back in my Stone Age racing glory days, cars were blowing tires, blowing engines, losing sheet metal, and generally being so unreliable that it kept you in suspense to see who'd go and who'd blow. Also, the guys with big money could run rings around the 'little guys' with their second-hand tires and third-hand cars, but all that passing created action on the track. Then there were always a couple of new guys out there getting in everyone else's way. While a 500-mile race had enough quiet stretches for your bathroom and beer breaks, things perked up often enough that you didn't fall asleep – as frequently is a threat today."
*I talked more about having nothing to do in the winter and proposed a 6-race winter series at well-known short tracks using Cup cars than had been significantly simplified by my new rules, and I loved David Nance's counter proposal that we have the Truck Series begin in the fall and end in the spring, racing over the winter when others weren't.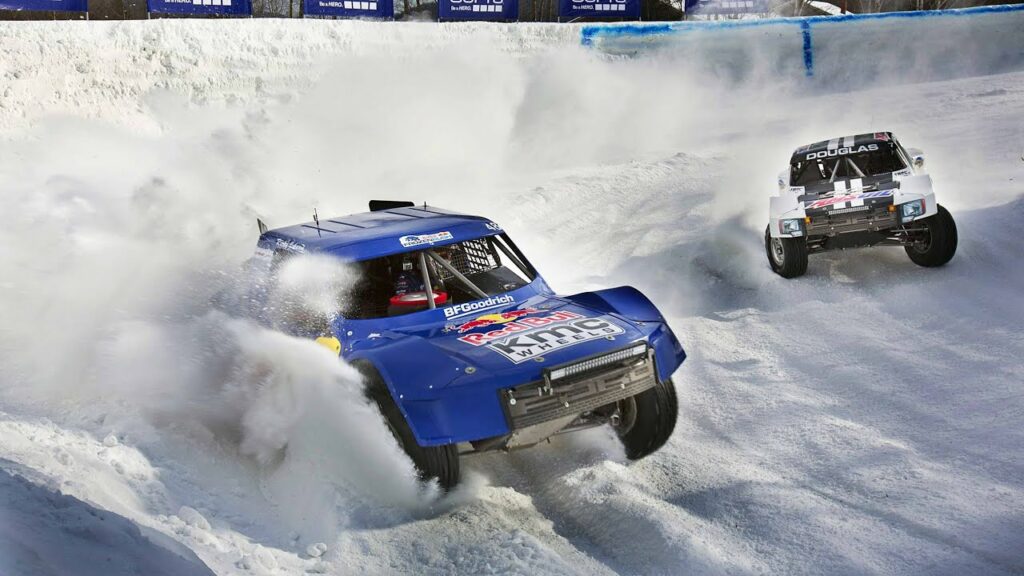 *I talked (again) about the disconnect between younger audiences and the cars/engines NASCAR uses today and suggested we start getting ready for SUVs and electric vehicles on the track. I still believe this is right up there with killing off the charter system and stage racing as a key to restoring the sport to enviable health.
*At some point I reiterated an earlier suggestion that we have a race where each team gets a passenger vehicle and a welder on Saturday and a sum of money, which can be used to buy parts from a defined stash in the infield. On Sunday we watch their creations race – reality TV on the race track.
I had a couple of articles where I spelled out most of my most frequently made suggestions, and if you'd like to be reminded of them, go to:
First, my letter to Santa: Click Here!
Second, my letter to NASCAR President Steve Phelps: And Here!
Finally, I invite you to visit/revisit the "perfection" article to see (1) my attempt to draw an analogy between Venus di Milo and what ails NASCAR, and – at the end of the piece – the funniest racing photo I've ever seen: Take a Look!!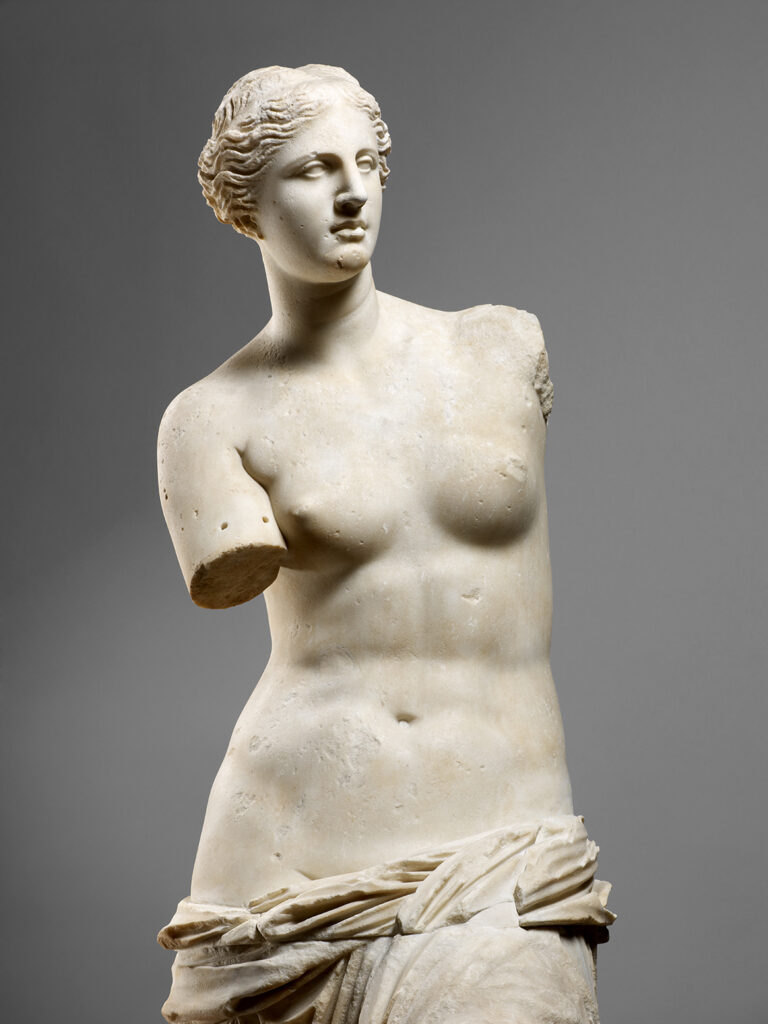 That's some ideas from three years ago. More in the next installment. Everybody stay safe.
Frank Buhrman
(Photo credits: The cover photo is of modifieds at Trenton Speedway in 1964, when a good number of the cars you see probably were guaranteed starters from weekly track special races – photo is from the Jack Hedstrom Collection. The Hagerstown clipping came from Newspapers.com. The snow/ice racing truck is widely available online, but I used it from Autoblog.com. Venus de Milo's image came from the Louvre museum.