I've been catching up on some reading, particularly a book I should have read years ago (it was published in 2010), "Real NASCAR – White Lightning, Red Clay and Big Bill France," by Daniel S. Pierce. Along with "Driving with the Devil – Southern Moonshine, Detroit Wheels and the Birth of NASCAR," by Neal Thompson, it's a good way to get past the fluff that passes for racing history these days and learn how stock car racing and NASCAR got started.
"Real NASCAR" covers the period that ends with the beginning of Winston Cup – NASCAR's "modern era" – in 1972. I want to write here about some of NASCAR's darkest days in 1957 and see what they tell us about the challenges the sport faces today and how its leaders are addressing them.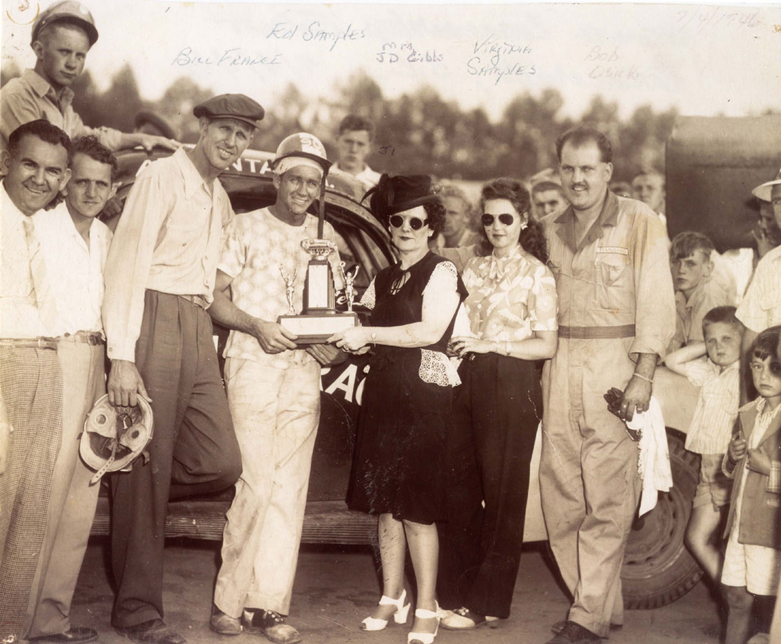 Bill France (the elder) and others (the ones you never hear about in NASCAR's official histories) founded the association in December of 1947 and began holding races in '48, primarily for "modified" cars (stock cars beefed up to go fast and hold up to the beating of a rough dirt track). The Cup Series' predecessor, Strictly Stock, began in 1949, and it took a while for that series to establish Alpha-male status, but by the mid-'50s, it was there.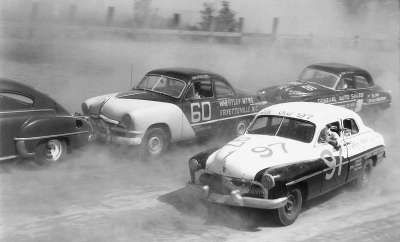 Then the big factories got into racing (makes like Hudson and Studebaker had done so earlier, but their much lower car sales and budgets limited their impact), and the rocket ship NASCAR blasted off. For a couple of years, drivers and mechanics who might earlier have slept in their trucks and eaten beans out of a can and hot sausages from a jar in the country store were sleeping in nice hotels and eating/drinking like it was a dream.
Turns out, it was. A huge pileup in the 1955 Daytona sportsman race resulted in one death, then popular driver Bill Vukovich died during the Indy 500, and then 80 people died at Le Mans when a car went into the crowd. It didn't help that young Hollywood star James Dean also died in a car crash, although not at a race. It took some time for the changing public opinion to hit home in Detroit (AAA got the message earlier and had ended its involvement with sanctioning races in 1955), but in 1957, the factories pulled out.
It got worse. Popular driver Bobby Myers was killed during the 1957 Southern 500, and three even higher-visibility drivers – Tim Flock, Fonty Flock and Herb Thomas – announced their retirements.
Was NASCAR itself about to become the next crash victim? Not if Bill France could help it.
France had tried like the devil to make NASCAR a national sport, but he also knew that its core constituency was the working class men and families of Piedmont North and South Carolina, and he retrenched to that group.
Look at these stats:
In 1955, NASCAR ran 45 races, 21 of them in the Carolinas and 24 in 12 other states.
In 1956, it ran 56 races, 25 in the Carolinas and 31 in 15 other states.
By 1959, the 44-race schedule had 28 events in the Carolinas and 16 in 7 other states.
In 1962, not a single race was held outside the South. If racing needed to be a Southern sport to survive, that was Big Bill's plan.
And it stayed that way until Detroit began to slip back into the game, first surreptitiously (funneling money through car dealers) and then openly. Also, superspeedways in Daytona, Atlanta and Charlotte joined Darlington to raise the sport's visibility. Slowly, the good times returned, and then Winston joined the party, and you know the rest.
Because NASCAR was a smaller organization in the '50s, its very existence was probably more at risk than it has been over the past decade. But the bigger difference may be that Bill France was pretty much a one-man band running the show, and he could move it however he chose to meet a challenge. In 1957, at least in some ways, he was willing to see it get smaller in order to return to its larger size later. The much bigger NASCAR of today doesn't run that way.
I wouldn't be surprised if there are more vice presidents at NASCAR today than there were full-time employees in '57, so many more people are affected by a get-smaller plan, and they'll do just about anything to avoid that scenario.
I wonder, too, about backgrounds. Nearly everybody in Bill France's NASCAR had an automotive background, which isn't the case these days.
Another thing: Big Bill could move quickly to change. With multi-year contracts, corporate interests, and the dreaded (by this writer) charter system of car ownership, that's a dream today.
The biggest point here, though, is that Bill France responded to a crisis situation by retreating to his core fan base. NASCAR has returned more race dates to the South this year, and it certainly made an effort to re-engage its core supporters, many of whom have grown disenchanted over the last 10-12 years, but it is taking a more long-range view, recognizing that there aren't enough of us core folks to keep things going as they are now. With the mill workers, farm workers and working class gear-heads in general largely gone, they need a new core. The problem is, they still don't know what it will take to attract and keep that core once they figure out who it is.
Maybe they need even more than Big Bill France these days.