The NASCAR Whelen Euro Series (NWES) took centre stage at the Tours Speedway in France last weekend (25th-26th June). A little apprehensive for the event following previous rounds on the Tours oval, Freddy dismissed his worries and leapt into action.
After starting race one in third place, a lightning start saw Freddy immediately leap into 2nd place, as the field rounded turn one for the first time. In true NWES style, excitement mounted as Freddy launched an attack on the race leader.
As he trailed in second place for quite some time, his attack was postponed, when a caution neutralised the field. His second place stance meant Freddy was forced to take the restart on the outside line, dampening his chances.
As the race restarted, an optimistic move from a rival sent Freddy into a pirouette, as he tried to regain his position. With bodywork damage to his race car, he was required to make a swift visit to the pits, to remove the offending bodywork. Despite his woes, Freddy managed to reach the chequered flag, albeit down in 13th place.
A fifth place start for race two gave Freddy another good chance of securing a strong result, and starting on the inside was the ideal line this time around.
A number of incidents called for the second race to be restarted three times. Third time lucky and the race was underway yet again, this time until the end.
Freddy once again became a target, when he was caught by a rival after the first caution period. Despite a poor handling car, Freddy managed to soldier on and continue, despite battling a car that developed a severe dislike to turning. Regardless of this, Freddy steered his way to an eighth place finish
"I'm a little disappointed," said Freddy. "The first race started so well, to launch straight into second place was fantastic. It's just a shame to have received the damage we did.
"Race two again could have been a very good outing for us. I was pleased to finish eighth, but without the damage I could have capitalised on my fifth place start and finished higher up. Onwards and upwards though."
Freddy has a little break now before the next round. He will be reunited with the NWES fraternity for the semi-finals at Adria International Raceway, on 17th-18th September.
Leanne Fahy – Media/PR
Tel: +44 (0) 7530 084953
Email: pr@leannefahy.com
Follow Freddy Nordstrom:
Website: www.freddynordstrom.com
Twitter: www.twitter.com/freddynordstrom
Facebook: www.facebook.com/FreddyNordstrom
Photos from Tours Speedway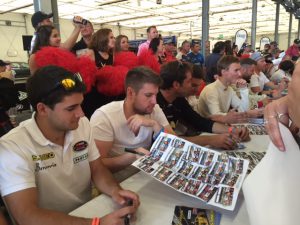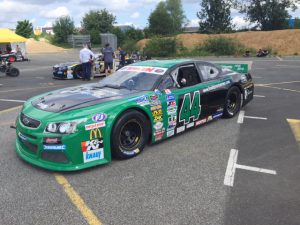 Photo credit: NASCAR Whelen Euro Series