Below a TV Schedule for Nashville Superspeedway, June 2023. This weekend all three NASCAR top series are back in action again racing at the Nashville Superspeedway, located about 20 miles (32 km) southeast of Nashville.
Indy Car, is off this weekend however, next weekend, they will take on another great track as they go to Mid-Ohio Sportscar Course.
IMSA Sports Car takes to the Finger Lakes region this weekend to go racing at Watkins Glen.
 NHRA dragracing are also Back in action again, this weekend at Norwalk Ohio for the Norwalk Nats. Coverage on Fox 4:00 PM Sunday.
Some other events of interest; I know that Moto GP are racing this weekend the Dutch GP on the TT circuit in Assen, the Netherlands, check your TV-provider for details. V SPORT MOTOR / VIAPLAY got the coverage over here.
Friday, June 23
| | | | | | |
| --- | --- | --- | --- | --- | --- |
| SERIES | TIME (US.EST) | TIME (CET) | RACE | TV (US) | TV (SWEDEN) |
| NASCAR TRUCKS | 4:00 PM | | QUALIFYING | F.S.-1 | |
| NASCAR XFINITY | 5:30 PM | | PRACTICE | USA NETW. | |
| NASCAR CUP | 6:30 PM | | PRACTICE | USA NETW. | |
| NASCAR TRUCKS | 7:30 PM | | PRERACE SHOW | F.S.-1 | |
| NASCAR TRUCKS | 8:00 PM | 1:30 (lörd.) | RACKLEY ROOFING 200 | F.S.-1 | |
Radio; MRN
Saturday, June 24
| | | | | | |
| --- | --- | --- | --- | --- | --- |
| SERIES | TIME (US.EST) | TIME (CET) | RACE | TV (US) | TV (SWEDEN) |
| NASCAR XFINITY | 12:00 PM | | QUALIFYING | USA NETW. | |
| NASCAR CUP | 1:00 PM | | QUALIFYING | USA NETW. | |
| NASCAR XFINITY | 3:00 PM | | PRERACE SHOW | USA NETW. | |
| NASCAR XFINITY | 3:30 PM | 21:00 | TENNESSEE LOTERY 250 | USA NETW. | VIAPLAY |
| ARCA | 9:00 PM | | ARCA MENARDS SERIES AT ELKO | F.S.-2 | |
Radio; MRN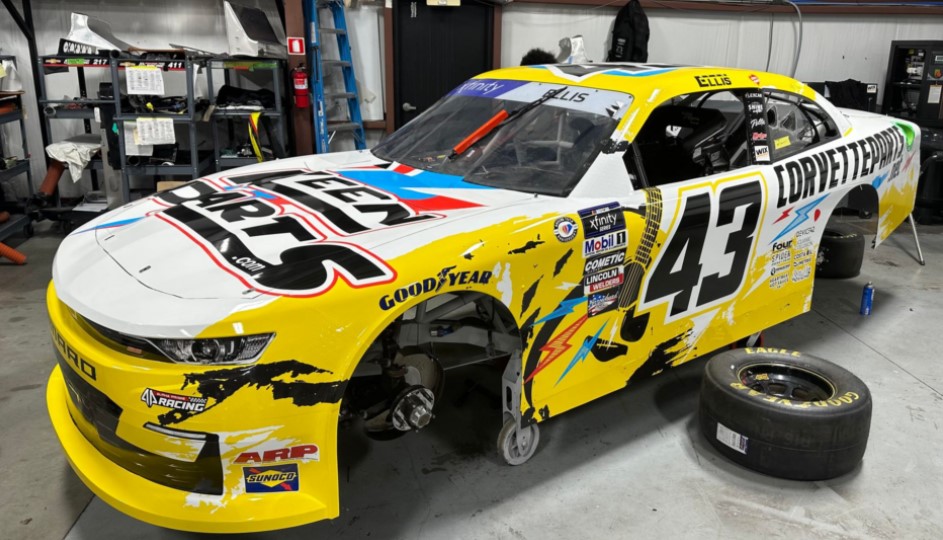 Sunday, June 25
| | | | | | |
| --- | --- | --- | --- | --- | --- |
| SERIES | TIME (US.EST) | TIME (CET) | RACE | TV (US) | TV (SWEDEN) |
| IMSA | 10:30 AM | 16:30 | SAHLEN'S SIX HOURS OF THE GLEN | PEACOCK / USA NETW. (2:00 PM) | VIAPLAY |
| NASCAR CUP | 2:00 PM | | NASCAR RACE DAY | F.S.-1 | |
| NASCAR CUP | 7:00 PM | 0:30? (månd.) | ALLY 400 | NBC | V SPORT MOTOR / VIAPLAY |
Radio; MRN
Stay Safe
//B
Photo Credit (cover); Logan Riely / Getty Images