(Editor's Note; I was listening to Tim Leeming and Bill Blair Jr.'s podcast last night and they had Legendary short track racer Billy Scott as guest. Billy mention that Tim had written an article about his racing career so here it is, hope you enjoy it)
Billy Scott was a true racer in his day and, as I would learn later in life when I really got to know him, he is a true gentleman and a fine man. What follows is a brief outline of his career and his fine family, especially the matriarch, Barbara, loving wife, superb mother, and, as you will read, had a better adding machine than did NASCAR.
Let's be very clear here from the outset. When it is said Billy Scott made the trip to every race, it needs to be emphatically pointed out that the trip was made by the entire Scott family, including Barbara, his wife, and the Scott children. Debbie, Mike and Billy Wayne. Racing was a family affair in those days but even more than that, to Billy Scott, family was the reason for everything. Still is.
Now back to Billy Scott, the racer. How did the 43-year career of wheeling race cars around tracks all over the Southeast begin? Simple answer, straight from the mouth of Billy, is that he bought a house in 1955 which had a shop across the street in which a couple of race cars were housed and raced. Time came when the regular driver was unavailable so Billy was asked to take over driving duties. Billy had been hoping for such a chance and he took maximum advantage of that opportunity. About that same time, a quarter-mile dirt track opened about 3 miles from that home in Union. To Billy, it made sense to get those cars on the track and he felt like he was the man to drive them. In retrospect, that decision was one of life-changing significance as the Scott name would become well known and well respected around racing venues as a true competitor, winning more than 600 times in that career.
Billy raced at so many tracks around the Southeast, to name them all would take up space here better dedicated to use in telling you about Billy Scott, brief and incomplete though the insight may be. However, included in his resume` are such storied tracks as Augusta Speedway, Columbia Speedway, Cherokee Speedway, Metrolina Speedway, Greenville-Pickens Speedway, Charlotte Motor Speedway, and Daytona International Speedway. Any race fan from "around these parts" knows any and all of the named tracks are homes to very competitive fields of drivers and to win at any of them is usually the result of proper preparation, good equipment, a little luck, and superior driving skill. Billy won, and won, and won.
In the 1967 season, the year a certain Richard Petty was setting records in the Cup series, Billy Scott was tearing up the Late Model Sportsman circuit everywhere he went. He was driving for Marion Cox (Preacher Cox) that year in the famous number 50, and won the track championship at THREE tracks, Monroe Speedway in North Carolina, Charleston Speedway in South Carolina, and Savannah Speedway in Georgia. Three Championships, three tracks, three states in one year. Impressive by anyone's standards. But there's more to the story.
"Preacher" Cox was unbending in his rule that HIS cars did not race on Sunday. Period. And Sunday began at 12:01 a.m. Sunday morning, meaning that Saturday night races not over by precisely midnight, the "Cinderella hour" became Sunday races and the number 50 was parked. The track championship at Savannah was a very close point battle between Billy and Dean Henley. The winner of the Savannah race would be the track champion. Without his ride, Billy was considering staying home that Saturday night, but Junior Johnson (The Florence, SC Junior) told him after the Columbia Speedway race Thursday night to come on down to Savannah and someone may show up with a car without a driver. It was obvious that the race would not even begin before the 12:01 a.m. hour so the number 50 was loaded on the trailer for the trip back to South Carolina and Billy was preparing to watch the race assuring Dean Henley as the track champion when Junior Johnson, who had qualified his car on the front row, motioned Billy to grab his helmet and come on. The cars were lined up awaiting the start engines command when as Billy climbed into Junior's car and Junior told him "go win that championship". Legend has it that the fastest movement every recorded, without a race car, for Billy Scott, was moving into the seat of Junior Johnson's car to run that race. Billy won the race with Ralph Earnhardt literally pushing him across the line. Billy didn't want any part of the monetary winnings but Junior insisted. On the way home that night Billy told Barbara "I wish I hadn't taken that money". But, that story doesn't end here.
When the official results for the Savannah track championship came out of the Daytona office, Dean Henley was awarded the track championship by four points. Sanctioning body officials had not taken into account that Barbara Scott keeps meticulous records on everything involved with his husband's career. Based on her calculations, Billy was the Champion, purely, simply, and mathematically. An official protest was filed and after checking and rechecking all the official sanctioning body records, Billy was awarded the 1967 Savannah Speedway Track Championship. The "official "explanation was the records keeper in Daytona finally got the new calculator for which she had been asking for four years.
Billy will eventually tell you that he has a season in which he finished in third position in 30 races. While many drivers would be willing to let the world know about 30 wins, Billy is justifiably proud of the accomplishment of those 30 finishes in third. You see, at the time, there were are at least five of the "big names" of the sport on the "tire deal" where they were provided free tires each race by the manufacturer while Billy had to purchase his tires. While competitors such as Tiny Lund, Lee Roy Yarbrough, and Cale Yarborough were racing on new, free tires, Billy was running the same tires three or four races and yet he was a contender in each race and just racking up those third place finishes. Such consistency was not only good for points racing but also helped to keep the racing budget closer to being balanced.
Talking with Billy Scott, even five minutes, will quickly convince you that he is not one to blow his own horn, or to expand upon accomplishments above what they are. He is, however, justifiably proud that he won the Ten Thousand Dollar Shootout for Late Models twice in the same year by leading all 100 laps each time at the Concord, NC track. He is also, although very modest about saying it, proud that both years Charlotte Motor Speedway's Richard Howard had a fan vote contest to "Name the Driver" to drive in the Cup event at the Charlotte Motor Speedway, Billy was selected both times, first time by over 70,000 votes, second time by over 50,000 votes.
Let it also be known that Billy Scott was inducted, in 2010, into the National Dirt Track Late Model Hall of Fame, located on the grounds of Florence Speedway, in Walton, Kentucky, as a driver. To be inducted into that Hall of Fame is a great honor and one not open to those less than true champions of the sport. To include Billy Scott in that company is to add validity to the already august honorees of the Hall of Fame. Go to the National Dirt Track Hall of Fame website and look over the members of the Hall and the qualifications to be enshrined there.
A little "aside" to this record of Billy Scott's racing career may be of interest to many of today's fans who may not have had the pleasure of seeing Billy wheel that race car around the short tracks. One of Billy's toughest competitors, but also one of his best friends, was Ralph Earnhardt. Ralph's son Dale, at the time in his teens, would often leave Columbia Speedway on Thursday nights to go home with the Scotts until Saturday when Billy and Ralph would meet again at the racetrack for Saturday competition. Whether young Dale going home for the "sleepovers" was because he had eyes for Billy and Barbara's daughter Debbie, or because the Scotts had one of the few home swimming pools in those days is subject to the reader's imagination but the friendship between the Scotts and Dale Earnhardt was deep until that day in February 2001, when Dale was killed at Daytona. It is a true story that Dale Earnhardt landed his helicopter on the Scott's lawn often to stop in for a visit. Billy and Barbara were at Daytona when Dale was killed and talked with him the night before the 500. They were there because Dale had called them the week before and asked them where they were, wanting to be sure they would be there.
The most important question Billy Scott was ever asked didn't come from a member of the press or from another racer. It came from his daughter Debbie one night in 1991. The question was "Daddy, if you died tonight, do you KNOW you will go to heaven?" Billy admits his answer was, at best, a stumbled and mumbled "yes" but knowing at the same time, in his heart, he was not sure. Since that night in April, 1991, twenty-seven years ago now, he knows for sure. And he, along with his wife Barbara, spread that word and live the life that shows it.
So, there are many sides to Billy Scott, each and every one somewhat different, but all intertwined to become one very unique individual, as God intended, and an individual who has shared so much of his life with race fans around the country in the best way possible; as a competitor, a winner, but even more, a man to be respected for all he is MORE SO than for all he has accomplished.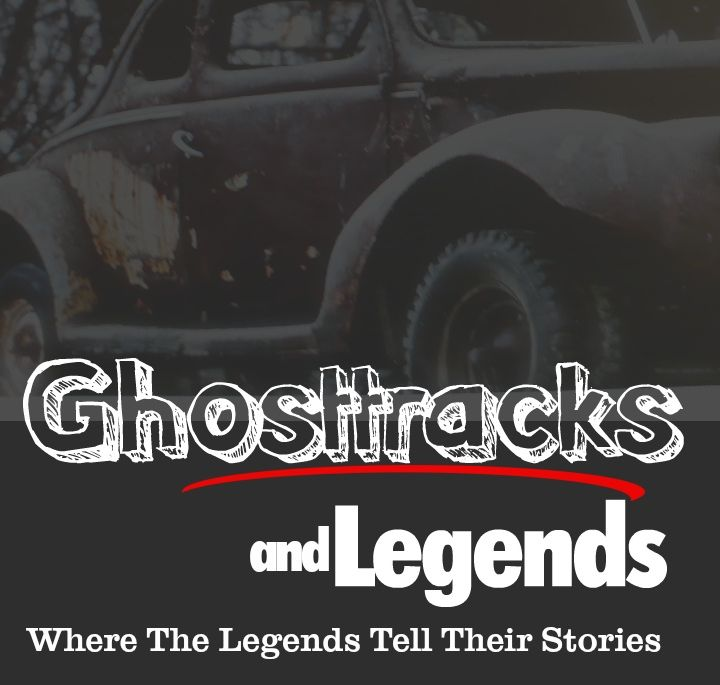 Don't forget to listen to our podcasts, The Racing Spotlight and Ghosttracks & Legends Race Talk on Tuesdays and Thursdays at 7:00 PM Eastern Time.
Tim Leeming
(Editor's note: This story is published with the permission from the author! This story was originally published a few years ago on Race Fans Forever and. If you missed any of Tim Leeming's articles, here at PTR; they can be found Here )
Photo Credit (cover); Billy Scott Collection at racersreunion.com