A TV Schedule Daytona International Speedway February 2023. Now after a long winter and suffering from a bad case of #NOD (NASCAR Offseason Disorder), Speedweek is finally here. Going into 2023 one can only hope that NASCAR has some of the issues with the new car, that was reviled last year, has been addressed over the winter.
For some reason there's no practice befor qualifying and the Duels this year for the Cup cars, instead there will be two sessions after the Duels, for full schedule check below.
Anyways racing 2023 is back so bring it on and let's see what we get, I'm hoping for some Great Racing this year with not only in the NASCAR series but also Indy Car and NHRA Dragracing looks to be interesting. Some other events of interest this weekend: Supercross from Oakland is on Peacock 8:00 PM Saturday. For Indy Car and NHRA we have to wait a couple of weeks.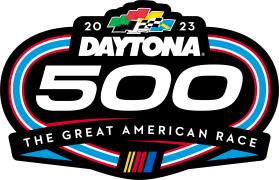 Wednesday, February 15
| | | | | | |
| --- | --- | --- | --- | --- | --- |
| SERIES | TIME (US.EST) | TIME (CET) | RACE | TV (US) | TV (SWEDEN) |
| NASCAR CUP | 8:00 PM | | QUALIFYING | F.S.-1 | |
Radio; MRN
Thursday, February 16
| | | | | | |
| --- | --- | --- | --- | --- | --- |
| SERIES | TIME (US.EST) | TIME (CET) | RACE | TV (US) | TV (SWEDEN) |
| NASCAR TRUCKS | 5:00 PM | | PRACTICE | F.S.-1 | |
| NASCAR CUP | 7:00 PM | | BLUEGREEN VACATIONS DUELS AT DAYTONA | F.S.-1 | |
Radio; MRN
Friday, February 17
| | | | | | |
| --- | --- | --- | --- | --- | --- |
| SERIES | TIME (US.EST) | TIME (CET) | RACE | TV (US) | TV (SWEDEN) |
| NASCAR TRUCKS | 3:00 PM | | QUALIFYING | F.S.-1 | |
| NASCAR XFINITY | 4:30 PM | | PRACTICE | F.S.-1 | |
| NASCAR CUP | 5:30 PM | | PRACTICE | F.S.-1 | |
| NASCAR TRUCKS | 6:30 PM | | PRERACE SHOW | F.S.-1 | |
| NASCAR TRUCKS | 7:30 PM | 1:00 (lörd) | NEXTERA ENERGY 250 | F.S.-1 | VIAPLAY |
Radio; MRN
Saturday, February 18
| | | | | | |
| --- | --- | --- | --- | --- | --- |
| SERIES | TIME (US.EST) | TIME (CET) | RACE | TV (US) | TV (SWEDEN) |
| NASCAR CUP | 10:30 AM | | PRACTICE | F.S.-2 / F.S.-1 (from 11:00) | |
| NASCAR XFINITY | 11:30 AM | | QUALIFYING | F.S.-1 | |
| ARCA RACING | 1:30 PM | | BRANDTS 200 | F.S.-1 | |
| NASCAR XFINITY | 4:00 PM | | PRERACE SHOW | F.S.-1 | |
| NASCAR XFINITY | 5:00 PM | 22:30 | BEEF IT'S WHAT'S FOR DINNER 300 | F.S.-1 | VIAPLAY |
Radio; MRN
Sunday, February 19
| | | | | | |
| --- | --- | --- | --- | --- | --- |
| SERIES | TIME (US.EST) | TIME (CET) | RACE | TV (US) | TV (SWEDEN) |
| NASCAR CUP | 1:00 PM | | PRERACE SHOW | FOX | |
| NASCAR CUP | 2:30 PM | 19:30 | 2023 DAYTONA 500 | FOX | V SPORT MOTOR VIAPLAY |
Radio; MRN
Stay Safe
//B
Photo Credit; Jared C. Tilton / Getty Images