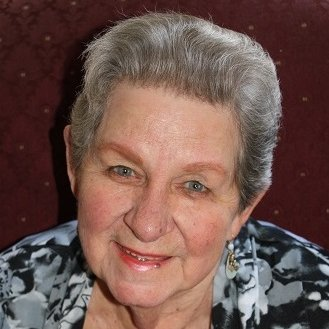 Editor's Note. Like me, many of our readers here at Pure Thunder Racing miss our dear friend and colleague PattyKey Lilley. Without her invaluable help this site wouldn't be here today. This here below is her 2018 edition of the Christmas story, that was previously publish on her Race Fans Forever site. And it is also my small way to keep her Christmas Tradition alive. With Love and a Merry Christmas to Her family and friends.
Bernth Nordin
I bid you welcome gentle readers and, wish each one of you the very Merriest of Christmases and a Happy and Prosperous New Year. Today, as we near the celebration of the birth of the Christ Child in Bethlehem all those many years ago, please allow me to bring you a bit of the Christmas celebration that has been a part of our family for as long as I can remember.
Like me, my precious Mother couldn't sing a lick, but unlike me, her speaking voice was that of an angel, and every year, from my first until she left us, she would gather her flock around her on Christmas Eve, children, then later grandchildren and finally great grandchildren, and read to us "The Christmas Story", always with the credit, "From the Bible according to St. Luke."
So it is that every year since she departed, I've offered up her Christmas Story, always from the St. James version of the Bible… Mom's favorite. Over the years, this has appeared in many different places. For almost six years and hopefully for many years to come, home is here on Race Fans Forever, and so for you, my gentle readers, here is the Christmas Story, offered in loving memory of my sweet little Irish Mom… from the Bible according to St. Luke.
1 – And it came to pass in those days, that there went out a decree from Caesar Augustus, that all the world should be taxed.
2 – ([And] this taxing was first made when Cyrenius was governor of Syria.)
3 – And all went to be taxed, every one into his own city.
4 – And Joseph also went up from Galilee, out of the city of Nazareth, into Judaea, unto the city of David, which is called Bethlehem; (because he was of the house and lineage of David:)
5 – To be taxed with Mary his espoused wife, being great with child.
6 – And so it was, that, while they were there, the days were accomplished that she should be delivered.
7 – And she brought forth her firstborn son, and wrapped Him in swaddling clothes, and laid Him in a manger; because there was no room for them in the inn.
8 – And there were in the same country shepherds abiding in the field, keeping watch over their flock by night.
9 – And, lo, the angel of the Lord came upon them, and the glory of the Lord shone round about them: and they were sore afraid.
10 – And the angel said unto them, Fear not; for, behold, I bring you good tidings of great joy, which shall be to all people.
11 – For unto you is born this day in the city of David a Saviour, which is Christ the Lord.
12 – And this [shall be] a sign unto you; Ye shall find the Babe wrapped in swaddling clothes, lying in a manger.
13 – And suddenly there was with the angel a multitude of the heavenly host praising God, and saying,
14 – Glory to God in the highest, and on earth peace, good will toward men.
15 – And it came to pass, as the angels were gone away from them into heaven, the shepherds said one to another, "Let us now go even unto Bethlehem, and see this thing which is come to pass, which the Lord hath made known unto us."
16 – And they came with haste, and found Mary, and Joseph, and the Babe lying in a manger.
17 – And when they had seen [it], they made known abroad the saying which was told them concerning this Child.
18 – And all they that heard [it] wondered at those things which were told them by the shepherds.
19 – But Mary kept all these things, and pondered [them] in her heart.
20 – And the shepherds returned, glorifying and praising God for all the things that they had heard and seen, as it was told unto them.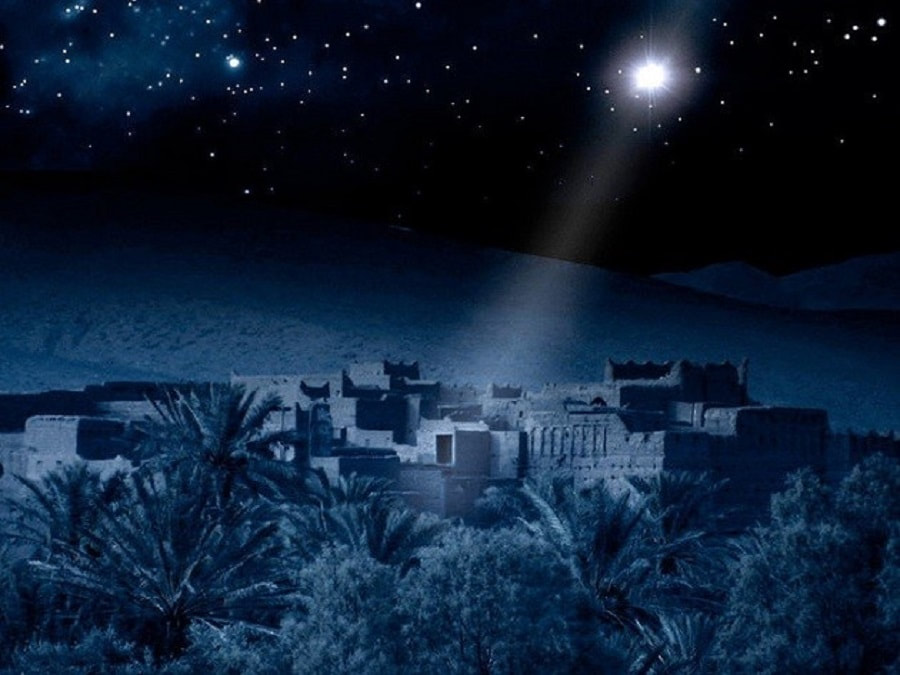 And now, as promised, we have what to my mind is a very special Classic Country Closeout, depicting that first Christmas with the most beautiful Christmas Carol ever written. Sometimes called the "Cantique de Noel", we know it better as "O Holy Night." Over many years, your scribe has selected two singers, each of whom has recorded a stunningly lovely rendition of the old Classic. It's not a Country song, you say? But of course it is; it is a song of many countries. First up, please listen to and enjoy the powerful voice of Tennessee Ernie Ford, offering his version of the Cantique.
And next, one of my favorite singers of all time, Gordon MacCrae, one of the very few that sings this carol the way I was taught as a child. The title of the song is "O Holy Night", not "O Night Divine."
Lovely, as always… I fell in love with that man, or more to the point, his voice, while watching Oklahoma for the first time. That was decades ago, but I still thrill to those tones today. I had thought those two would be it for today, but YouTube seldom disappoints, and they surely didn't this time. How awesome would it be to hear those two singers together on this one treasured song? Well, you're about to know, because at some point in time, they did record it together. Please enjoy my find and a wonderful offering of the best times two, as Ernie and Gordon together sing for us "O Holy Night."
Be well gentle readers, and remember to keep smiling. It looks so good on you! May each of you enjoy a very Merry Christmas and the very best that a New Year can bring. In the words of Dickens' politically incorrect little lad, Tiny Tim, "God bless us, every one!"
Merry and Blessed Christmas!
With love,
~PattyKay
To end this special Classic Country Closeout give you a version in Swedish and as I know Mama loved the voice of this Swedish Tenor, Jussi Björling.
Stay Safe Take Care //B