Authors Note: My articles are based solely on my thoughts and observations. Normally I do not offer statistics, although at times I may reference what different broadcasters, among others, have said or alluded to.
I can't remember exactly when I began to become interested in the different brands of vehicles that were on the road. I lived way out in the country, but my cousins lived next to a state highway and it was a really big thing in my life when we would get to visit them. On most Saturdays, we would drive to town and usually spend the night with my Dad's sister and her family. I enjoyed being with my cousins because they were basically what I called "town people". That was a big plus to a little country girl. We would play and we would dream. We would walk around the town square and would go to a matinee movie at the local show house. Were those what some of us call "the good old days"? How could they be when our parents called times in their past the same thing? It seems I am being redundant in these remarks. Each generation has what we all refer to as those days.
Usually, sometimes on Saturday and Sunday, all of us children would take rest breaks from what we were doing. One of our favorite things during the rest periods was sitting in one of their three swings on the front porch and watching vehicles driving down the highway from each direction. Sometimes we could hear them coming. They were few and far between. We saved pennies for a game we played while waiting for each vehicle. We would guess what make would pass by next. We had choices of Buick, Chevy, Ford, Olds, Studebaker and any truck. For some reason, I don't remember including a Dodge product or us breaking down the trucks into makes. When someone guessed the next make before it appeared, we would have to pay them a penny. Funny thing is, most of us wound up with the same amount of pennies we started with. I think our rules were flawed…
Hey, does that sound like something that happens in NASCAR? Flawed rules, ummm? Gosh, I am glad we did not have the word encumbered in our vocabulary back then. That would have really messed us up.
During the years since that time, vehicles have changed a lot. Along with these changes have come many technological changes. Very few had the automatic transmission back then so most of us learned to drive a standard or what we called a stick shift. Now that was real fun as we learned to work the shift and clutch at the same time and then had to learn how to also apply clutch and brake at the same time. It was really cool when we learned how to down shift and take curves or go downhill that way. My Dad impressed upon me to save the brakes and let compression slow me down.
Through the years, we have watched as our mode of transportation has changed. It has become so much easier to use. It has become more dependable and offers us many, many capabilities and amenities. In fact, it is so easy to operate a vehicle these days that many newer drivers have never experienced the true thrill of driving. The exhilaration most of us felt while learning to drive and then driving our very own first vehicle will not be known as widely as it was when we were growing up.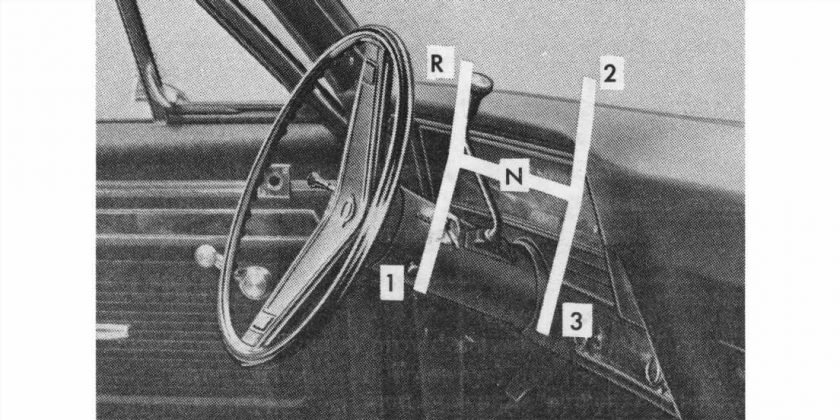 My first car was what I could afford at the time. It was a small, used one. It was gray and the wipers worked but it had no radio, heater or defroster. It had 3 on the column and I enjoyed that but 3 on the floor would have been better. I was able to upgrade to a newer car when I entered the big, full time work world. I was lucky to work at an auto dealership so my upgrade was a bigger car which was burgundy and had more amenities. Hey, it even had a radio, heater and defroster. It was quite a few years before I had a car with a back window defroster though. Can anyone out there relate to this? Betcha can, huh…
As time passed, more changes to the automobile came and each generation got to know a different type of auto than most of us on staff here and even some of our readers knew as we were growing up. There is sometimes envy in what they are experiencing, but there is more sadness that they cannot and will not experience what I call the "true car" life style. They won't know the long drives we would take, the night time drags on local country roads, the spin outs we did simply because we could, or the times we snuggled and sneaked kisses at drive in theaters while in one of these beautiful machines. A special thing females won't know is sitting on a bench seat right next to your current boyfriend and shifting gears, whether it was on the column or floor, while he worked the clutch. Heck, they won't even learn that each vehicle had different friction points on the clutch. Those are some of the things I find sad in this new auto world.
We are human and constantly wonder what could change and will change to keep us comfortable while also taking us on another road to explore all the newness of the world. Being older, we may tend to have fear of what we may lose and that makes us question many things and reasons why others can't understand that once we lose something, it will become lost… unless we who desire to share our memories of this history keep talking about it.
Many people accuse us of wanting to live in the past or staying in the past. That is far from the truth. All we want is just to share our memories of the experiences and changes we lived through. We feel it is so important to make memories and record them for posterity and for future generations to learn from.
Like many of you reading this, I am looking forward to the rest of NASCAR racing season, along with all the racing-series that are racing this year. I hope for a safe year and an abundance of fans.
Thank you for reading and I welcome your comments and thoughts on the subject in our comment section below. Please keep it clean and no bashing. Thanks again.
Vivian Simons
(Editor's note: This story is publish with the permission from the author! It was originally published on Race Fans Forever. More of Vivian's articles; ( Here)