It is almost impossible to believe that it has been almost 70 years ago that I sat in a grandstand with my Uncle Bobby and Grandfather at Columbia Speedway for my first race. I was just weeks short of turning 6 years old. That would be the only time I ever sat in the stands there. Starting the next week, we went into that magical Never Land called the infield. From that vantage point, all the red clay dust rising in the air could have been, for me, the pixie dust from the story of Peter Pan. Yes, I was always a big fan of Peter Pan as it was read to me as a kid, because as I was growing up, I was never the one waiting for age 16, or 18, or 21, I was always happy where I was and always determined to keep my youthful outlook. My wife alleges my ability to have played with my grandsons through their younger years is attributable to the fact I have NEVER grown up. Probably true.
Looking back on those days of the dirt tracks and the "pixie" dust rising each night, it seems as though those days were only hours ago. The passage of years has made me look older (much, much older), but the spirit of that 6 year old in the infield of race tracks from Columbia, to Savannah, to Augusta, to Greenville-Pickens and so many more still lives in those memories. Although I started attending races so young, and I can still remember the sights, sounds, and smells of that first race, it was about the time I turned 9 years old that I truly began to appreciate what the sport was all about. Because I was a "cute" little kid (imagine that), I was able to go into the pits after the race and meet all the drivers. I remember how incredibly nice Buck Baker was the first time I met him in the pits at Columbia. Meeting Lee Petty for the first time was sort of a shock for he was the man my uncle pulled for so I thought he must be pretty close to God. While Lee was not rude, he left no doubt his business was about packing up the race car and heading back to Level Cross. Curtis Turner was nice. Joe Weatherly went out of his way to make jokes and entertain not only me but everyone around me. I remember Tiger Tom Pistone always moving as though he had ants in his pants, never still, never resting. As my Uncle Bobby said a few weeks before he died, as we sat in his hospital room watching a race from somewhere, he and I had met every driver in NASCAR over the years. Bobby lamented the fact that we rarely had a camera with us because we could have had a record of all the NASCAR drivers with me in the picture.
I remember the little handbills tacked to utility poles and other places advertising a race coming to town. Almost always it would begin with "See the Stars of NASCAR" and while some would name a few of the "stars", most just left it with just "the stars". These days I realize how important it was to call them all "Stars" for, indeed, without all of those guys there would be no sport.
As the years passed and after my short five year "career" behind the wheel of a race car, I went into the world of commercial radio where I traveled to most all of the races in the South to provide a Monday morning live broadcast on a local 100,000 watt FM station recapping the weekend of racing. The Press Credentials allowed me to be in the midst of all that was happening. I began to know the drivers in a different light. I now was learning firsthand what made them competitors. My commercial radio career ran from 1974 through 2004 and those 30 years are so jammed with memories those memories seem to trip over themselves as they tumble through my mind.
Just a few notes on that stage of my life and what I learned. First of all, Bill France, Jr. was a nice guy. At least he always was to me. Jim Hunter, one of NASCAR's higher ups, would always return my phone calls within an hour and provide me with almost anything I needed. Harold Brasington, the man who build Darlington, was a soft spoken man with so much knowledge he shared with me, so many stories, some funny and some intense.
As for drivers, the hardest interview I ever attempted was with Dale Earnhardt, Sr. He didn't seem to have the time of day for anyone not with a major network, but he did allow me to ask three questions once in an interview with several sports outlets. One word answers was all I got. Easiest interviews? Two quickly come to mind. Richard Petty was always gracious to grant me interviews, even to the point of allowing me to come to his shop in Level Cross in December of 1992, just after his retirement, to do a 40 minute interview for a television network. His front man had told me Richard was doing no interviews until after the New Year but this was for a Christmas special so he agreed to do it for me (Martha Jane Bonkemeyer's statement) and she was his Secretary. That interview turned out to be quite the back stabbing event by the television network, but I have the original tape provided by the producer who felt really bad about what the network pulled on me. Maybe that's a story for another time.
The other memorable interview, or interviews, were with Tim Richmond. Tim was always very cordial and polite and sometimes zany. He actually spent the weekend with us in the infield at Darlington when he parked his motor home behind ours. I was fortunate to get to know Tim well. An honorable mention goes to Benny Parsons. He was always fun, always willing to give more than he was asked, and when he won the pole at Darlington for the Southern 500 that year (I can't recall the year) one of the wildest interviews in my radio life was aired on the local station within minutes of taping. That would go down in history as one of the most excited interviewees ever having a microphone stuck in his face.
Racing has, as we all know, reached a point now that such adventures as I enjoyed can no longer thrill the young kids or teenagers of today. I'm happy to see all the kids in the stands these days and the television cameras play that up really big I've noticed for the past several races. Maybe this is the beginning of a new wave of fans the sport so desperately needs. I hope so. Maybe it's just a part of the "Lost Boys" and "Girls" having something else to do other than look at a small screen for whatever game they are playing or to whomever they are texting, instagramming, or whatever. I hope that's true.
"Support Your Local Track" has become a mantra for many fans who want to see the grass roots racing that enveloped my life. Problem I have with that is the closest track to me is a dirt track about an hour away. The hour drive is not the issue stopping me. The problem I have is the track runs six to eight divisions and I have left at 12:30 a.m. and even as late as 1:00 a.m. and the main feature still has not started. Back in my day, there were two divisions racing weekly shows. Two heat races for both divisions to set the lineup for the main event in each division. We saw great racing and fans were usually out of the track by 11:00 pm. Not me, though, I left when the last race car was towed from the pits.
There used to be a saying something like "the way the dew covers Dixie". I recall so many nights walking through the infield grass wet with that dew and climbing into my car for the trip home. Some of that red clay "pixie dust" covering my clothes. I can't recall the last time I've seen dew on my lawn, much less in the infield of a race track.
I miss those days of leaving the track, my ears ringing from a night of racing, and my heart racing from just being able to be so close to the sport I love, what I consider the ONLY sport worth investing my time. I've never met Captain Hook, but I guess that clock that ticked inside that crocodile has moved far past my days of boundless imagination. If only… if only I could walk through that grass wet with dew and drive out of the infield behind the last race car being towed home from the night of racing one more time, I would renew that feeling of Never Land being a place of magic where one does not have to grow up. Grow older maybe, but never grow up past the wonderful days when our heroes were every guy on that track, from last to first. Oh, for wishing upon a star once more.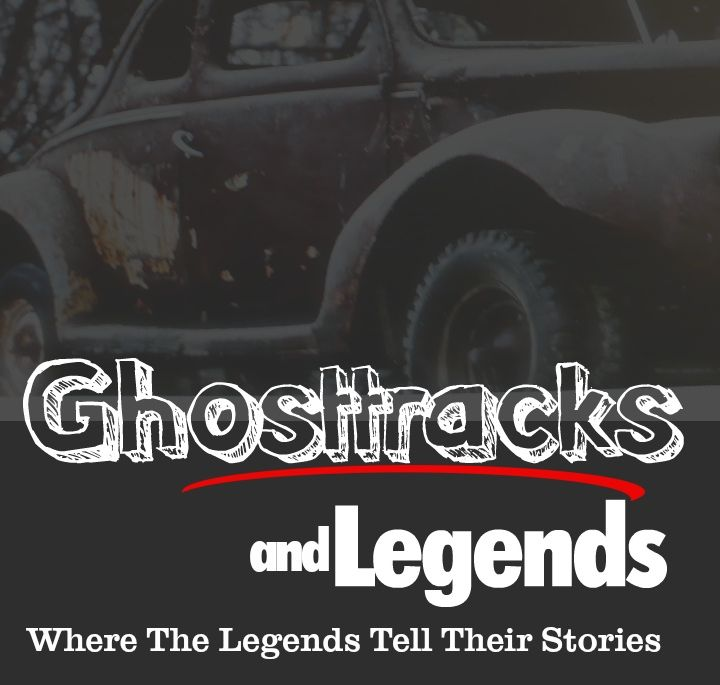 Don't forget to listen to our podcasts, The Racing Spotlight and Ghosttracks & Legends Race Talk on Tuesdays and Thursdays at 7:00 Eastern Time.
Tim Leeming
(Editor's note: This story is publish with the permission from the author! It was originally published on Race Fans Forever. If you missed any of Tim Leeming's articles, here at PTR; they can be found Here )
Photo Credit (cover); 200 Lap Grand National Race – Gallery – Columbia Speedway | racersreunion.com