Below a Tv schedule for the weekends NASCAR racing at Road America and the Indy Car racing at Mid-Ohio, July 2022. Truck series are having the weekend of before The Trucks will take on Mid-Ohio Next weekend. Cup and Xfinity series are racing at Road America near Elkhart Lake, Wisconsin. And with Indy Car and Indy Lights racing at Mid-Ohio Sports Car Course near Lexington, we got racing on two of my favorite tracks this weekend. Some disturbing rumors started flying around a couple of weeks ago, NASCAR might drop one of the road courses next year in favor for the street-race in Chicago. Road America don't have a NASCAR contract for next year so lets hope for the best.
In Indy Lights, Swedish driver Linus Lundqvist have hade a Great start of the season already winning 4 races and leading the series. So, with winning one of the 4 races at Mid-Ohio last year we're hoping for Linus Lundqvist to have one more solid weekend.
There is an IMSA this weekend at Canadian Tire Motorsport Park and it is live on Peacock Saturday, with a re-air on NBC Sunday at 3:00 PM ( Sweden sönd 15:00 VIAPLAY )
The Third SRX Summer series race is on at Stafford Motor Speedway in Stafford Springs Connecticut at 8: PM Saturday on CBS.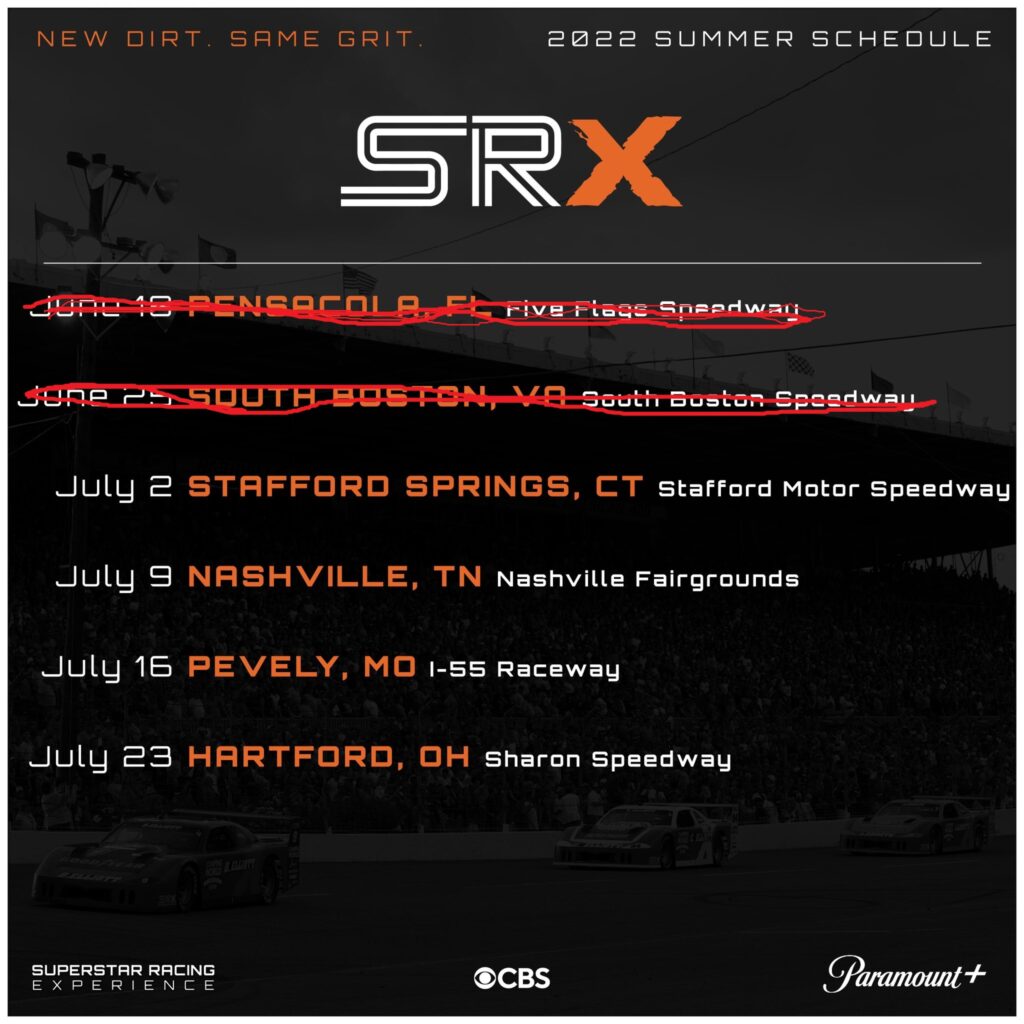 Friday, July 1
| | | | | | |
| --- | --- | --- | --- | --- | --- |
| SERIES | TIME (US.EST) | TIME (CET) | RACE | TV (US) | TV (SWEDEN) |
| NASCAR XFINITY | 5:30 PM | | QUALIFYING | USA NETW. | |
Saturday, July 2
SERIES
TIME (US.EST)
TIME (CET)
RACE
TV (US)
TV (SWEDEN)
INDY CAR
9:30 AM
15:30
PRACTICE
PEACOCK
V SPORT EXTRA /
VIAPLAY
NASCAR CUP
12:00 PM
QUALIFYING
USA NETW.
NASCAR XFINITY
2:00 PM
PRERACE SHOW
USA NETW.
NASCAR XFINITY
2:30 PM
20:00
HENRY 180
USA NETW.
VIAPLAY
INDY CAR
2:45 PM
20:45
QUALIFYING
PEACOCK
V SPORT MOTOR / VIAPLAY
Radio MRN, Indy Car Sirius XM
Sunday, July 3
| | | | | | |
| --- | --- | --- | --- | --- | --- |
| SERIES | TIME (US.EST) | TIME (CET) | RACE | TV (US) | TV (SWEDEN) |
| INDY CAR | 12:30 PM | 18:30 | GRAND PRIX OF MID-OHIO | NBC | V SPORT MOTOR / VIAPLAY |
| NASCAR CUP | 2:00 PM | | PRERACE SHOW | USA NETW. | |
| NASCAR CUP | 3:00 PM | 20:30 | KWICK TRIP 250 | USA NETW. | V SPORT 1 / VIAPLAY |
Radio MRN Indy Car Sirius XM
Stay Safe
//B