With Sunday's Busch Light Clash at the LA Coliseum, the 2022 NASCAR season finally becomes a reality. A season with lots of new- new venues, new teams, new drivers, new driver-team combinations new sponsors and a new car with a new car look.
New, new, new, new.
The kickoff race is an important time for the sport. It's the first race in Los Angeles proper. It's the first time on the LA Coliseum quarter-miler. It's the return to stadium racing – the last time tried in 1956 at Chicago's Soldier Field. It's a return to a track length not seen in Cup since 1971. And It's the first race for the much anticipated NEXT-GEN car.
Lost in all this is Sunday's race hype is the resurrection of NASCAR's once abandoned L-R Series. It's just now going by a different, flashier name.
Since it never came to be, few remember the L-R Series, Back in the early 1980's, after the closing of Ontario Motor Speedway and the Texas World Speedway, NASCAR found itself left with only one track west of the Mississippi River-Riverside. It's future became in doubt as rising land prices made closing the track a real threat. With a very real possibility (and soon to be reality) of NASCAR having no Cup presence in the West, NASCAR scrambled in search of suitable track alternatives. They left no stone unturned… and found none.
What Bill France, Jr. and company found was road racing courses and increasingly popular street courses. Realizing their current cars were not well suited for those venues they scrambled to create a sub-series within Cup – the L-R (Left-Right) Series.
L-R cars would consist of smaller, lighter cars, specialized to compete on the West's existing road courses and increasingly popular street racing circuits. Thunderbirds and Monte Carlos would run on the series 28 oval races, while the smaller Mustangs, Sunbirds and Cavaliers would compete on the new five or so road and street courses. Together these would make up the Cup Series schedule of the late 1980's.
Quotes from back in the day include –
"The idea is that we'll be able to race anywhere," NASCAR PR Director at the time, Chip Williams, said. "With this new car, we'll be able to go to any city and race or any road course."(emphasis added)
NASCAR Vice President at the time, Jim Hunter, said, "Looking into the future, we want to go into a number of major market areas. The problem was that our big cars weigh 3,700 pounds and really aren't built for road courses. They can't put on a race on tight street courses. That's when Bill (France Jr.) said 'Why not take the V8 and put it in a smaller, lighter car, and run 'em in the streets of Detroit or the Meadowlands, for example?'"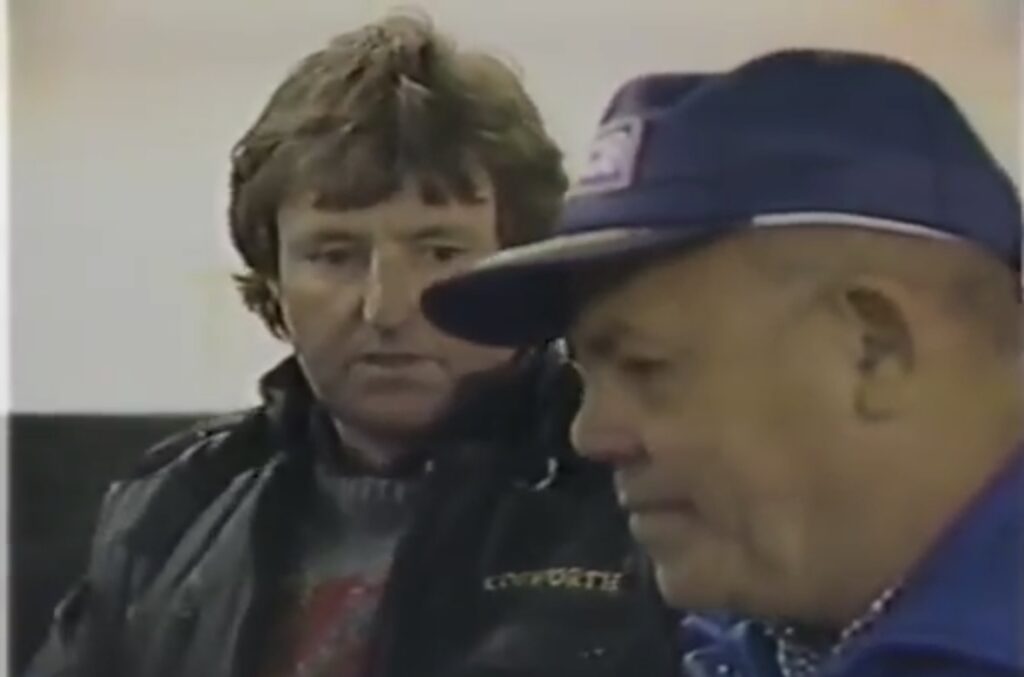 That was the genesis of NASCAR's L-R Series.
Any of this sound familiar?
With the new L-R cars, the Cup's West Coast presence would be secure. It was promising times as NASCAR pinned it's hopes on the new car. Chassis builder Banjo Mathews built the first prototype and turned it over to Richard Childress to make it into a race car (again, any of this sound familiar?).
Dale Earnhardt and Bobby Allison did the early testing and found it… challenging. Allison said, "It went left and right and left and right – down the straightaways."
A second Mike Laughlin version corrected the front-heaviness problem that plagued the first one, which encouraged Allison greatly.
The L-R looked so well on its way to become a reality that Cup drivers ventured into other road racing series to sharpen their skills. Some Cup teams brought road racing drivers, like Willy T. Ribbs into the Series to get a jump start on things to come.
Unfortunately, the 80's L-R Series never made it to the track. Existing tracks Phoenix and Sears Point (Sonoma) agreed to upgrades to make them Cup compliant. When Riverside finally succumbed to the land developers' advances, these new additions to the schedule forever secured Cup's presence in the West and made the L-R Car unnecessary…
Or did it?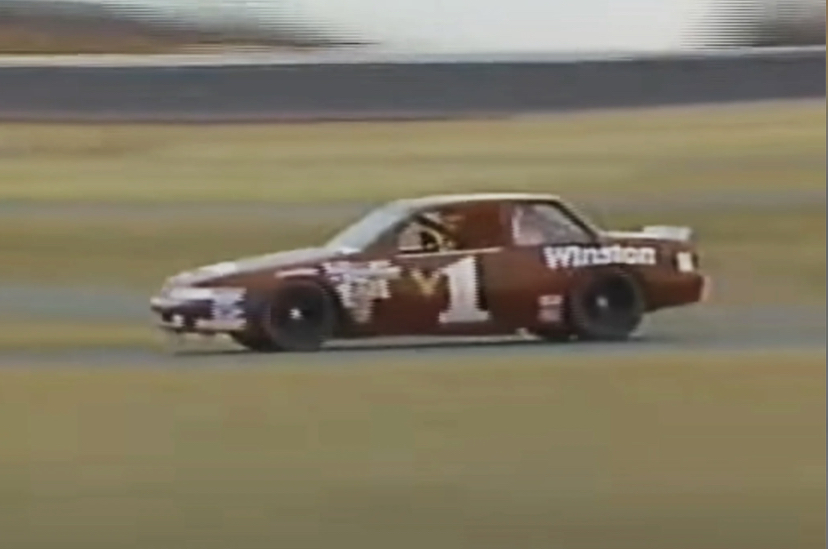 Fast forward to 2022. 38 years have passed since those initial L-R tests on the Charlotte Road Course (pre-ROVAL) and we are watching a new car, now take the track.
Next-Gen, after the latest round of testing on the Charlotte oval was described by driver Josh Billicki, who has a bit of road racing on his resume as a road racing car that runs great on road courses and short tracks-now we have to figure out how to make it race on an oval.
The L-R car was a bold move. But not even Bill France Jr. could have ever consider using it to replace as the race cars for NASCAR core races-the ovals.
But here we are… L-R, I mean Next-Gen for everything.
There has definitely been an excitement in the air. Hard not to be with the massive promotion of all things new this 2022 season.
As a part we're been told and repeatedly reminded this car is the future of the sport. With this new car we'll be able to race anywhere. Road courses, street courses, stadiums. With it, instead of having people come to the races, we can now take the racing to the people. It all starts Sunday in the LA Coliseum…
Sound familiar? The same words were spoken a generation and a half ago as noted above.
Different people. Same message.
Sunday, we'll see how its first of many tests goes to see if those words, those promises are really true.
Tune in. Should be something to see.
Hope all goes well.
Thunder On… and Stay Safe
Credits, for additional information along with some more neat pictures from BITD, check out Benjamin Hunting's article on the TheDrive.com His in-depth treatment of days gone past is worth a look.
David