I've just read an interesting story in the Richmond Times-Dispatch (or Richmond.com) about short-track racing, and it painted a cautiously optimistic future for that segment of our sport. I'd like to use for a little broader discussion here.
The story focused on tracks relatively close to Richmond: Dominion Raceway and Entertainment (that's the formal name) just south of Fredericksburg, Larry King Law's Langley Speedway (with naming sponsorship from a law firm) in Hampton, South Boston Speedway (100+ miles southwest, along the N.C. border), Bill Sawyer's Virginia Motor Speedway (50+ miles east, toward the Chesapeake Bay), and the now-closed Southside Speedway in Richmond. With spokespeople from all those tracks, it explores these points:
Short track racing has been through some tough times and is not a place to work if your goal is making big bucks.
Things are getting better, especially in terms of car counts and their impact on crowds.
To make a go of it, you to be doing more than just running a race one night a week.
Younger management is helping to connect with younger fans.
I don't buy all of that 100%, but I'm happy to hear somebody say things aren't going to hell in a handbasket.
Dominon, Langley, and South Boston are paved tracks, running weekly divisions under NASCAR sanction and bringing various other groups in for special events. Southside was largely the same. Virginia Motor Speedway is a dirt track running unsanctioned weekly events with specials sanctioned by various regional and national groups. All the tracks are more than 50 years old, except for Dominion, which replaced the much older Old Dominion Speedway (a bit less than an hour north), which was gobbled up by the ever-expanding Washington, D.C., exurbs. The tracks sit in a variety of urban and rural locations.
I'm really glad to read about the car counts, because that's been a major issue at paved short tracks in particular, but I visited Langley earlier this year (as well as Motor Mile Speedway, a similar track in Radford, Va. (the greater Virginia Tech/Blacksburg area), and I thought the car counts were among the weaker elements of those shows.
The truth there is I'm spoiled to be in South Central Pennsylvania, one of the most successful short track racing hotbeds around, where we tend to complain about car counts significantly higher on our dirt tracks than those I saw on pavement in Virginia. Just a couple of hours to our west, dirt tracks are struggling to maintain the levels that the Virginia tracks have.
And maybe it's an old guy thing. Newly minted fans might decide that 10-15 car fields are just fine, while we yearn for 30+ "like it was back in the day."
Here's what I like about the operations profiled in the Times-Dispatch article: the focus is on entertainment, and not just between green and checkered flags. We geezers might say where there for racing, racing, and more racing (and the truth is that I tend to avoid Kids Bike Nights, one of the short track standards), but circuses had side shows for a reason, and baseball teams have stuff going on between innings for that same reason. I'll bet the kids loved the guys riding around in the giant toilet at the Bloomsburg Fairgrounds earlier this year.
I guess these days tracks can't afford motorcycle jump daredevils or guys who blow themselves up – two standard short track attractions of just a few decades ago – but they should be able to buy a t-shirt gun and maybe have a hot dog eating contest, as one of the tracks in the Richmond article did. New generation fans simply expect those things.
The other good idea is use of the property. There, Dominion leads the pack. The facility includes the oval track, a drag strip, a road course, and three live music venues, plus the fanciest gift shop I'll wager you've ever seen at a weekly raceway. I'm not sure any of those activities alone is making enough money to rival Amazon's profits, but together they clearly bring in more than you get from the take at one race a week. I don't see how anybody can afford that anymore.
Since we're talking mostly about the NASCAR world here, let's move into what isn't being done, and that's connecting these weekly activities with what we watch on TV on Sunday (or Saturday night). I will never give up the position that this has weakened pavement short track racing more than anything else, and the blame lies at 1 Daytona Boulevard in Daytona Beach, Florida.
When I was young – when both the fields and crowds were much larger at short track races – NASCAR stars frequently raced at local tracks, either in big races or when the promoter slipped them a few extra dollars. Bobby Allison and Darrell Waltrip are just two. Ken Schrader was all over the place – still is!
Those appearances tended to bring out the fans.
Furthermore, there were NASCAR races where all the top drivers got together to run. These could be specials like the Permatex 300 the day before the Daytona 400 in February, the World Service Life 300 at Charlotte, or the Dogwood and Cardinal 500 (doubleheaders for modifieds and late models) at Martinsville, or they could be big events at weekly tracks, like what continues as the All-American 400 at Nashville or the former Bill Bogley Gold Trophy Race at Manassas. Paul Sawyer regularly ran modified and then late model specials at what is now Richmond Raceway.
These events gave short-track fans something special to attend, but they also enhanced the reputations and increased the fans of star weekly racers, which in turn led to better attendance.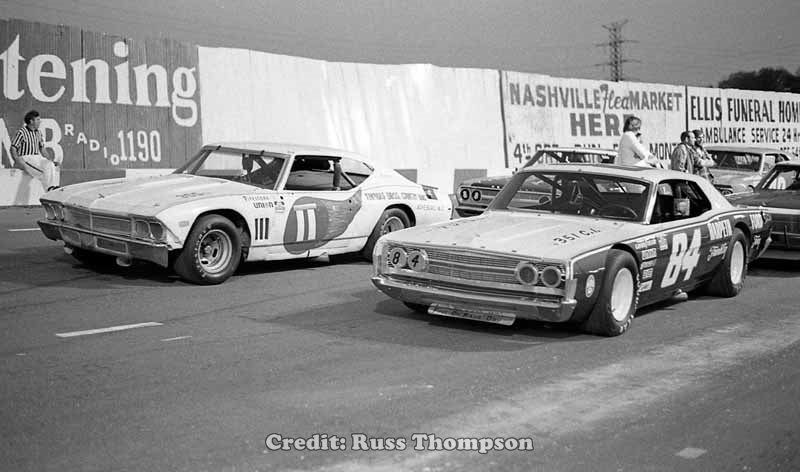 Sadly, NASCAR killed most of that off when it decided nothing mattered except its traveling series, and while the NASCAR sanction continues to be available, I'm hard pressed to see what's in it for short tracks. Their drivers have virtually no chance of breaking into the "driver development/charter system" big time, and there are few opportunities to raise the profile or weekly racing and racers.
It's different on dirt. Sprint car tracks have the World of Outlaws and the All-Star Circuit of Champions, as well as lesser groups, that draw big crowds when they come to town, and local drivers can run in those races. Sometimes drivers from those series show up for other races, which helps.
Modified tracks have the various DIRT series (or IMCA at a more economical level), and late models have their World of Outlaws, the Lucas Oil series, and others. People come out to see the "big guys" run, the locals occasionally become "big guys," and the whole thing spirals in a direction that's good for tracks and fans.
On the other hand, paved tracks have several regional sanctioning bodies (CARS in the Southeast, for one), but they don't yet have the cache of the Outlaws or DIRT. And they're not NASCAR, because – I'd welcome any other rational explanation for this – there's not enough money to be made from them, and you can't pay all those vice presidents' salaries off your cut of the tickets at Hickory or South Boston for a CARS race.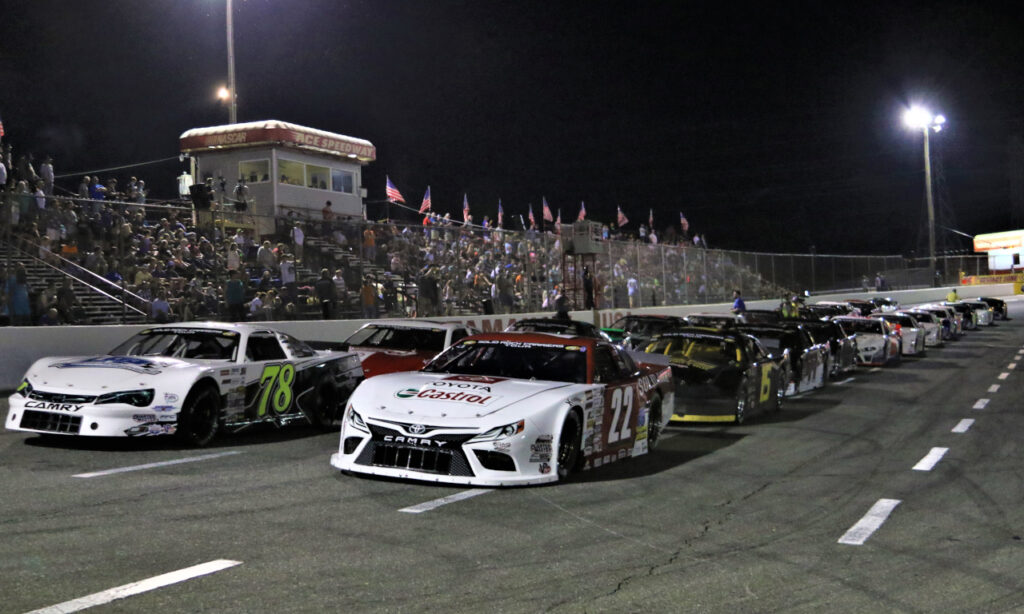 The CARS Tour is one of several regional series that provide some upward movement opportunities for weekly racers, but these are only an echo of what was available before NASCAR abandoned any focus on bringing weekly racers together for major events.
Maybe if NASCAR were smaller (he said, knowing all the implications of that). . . .
I probably should just stop talking about NASCAR. I've made it clear that what I consider the racing that matters happens at weekly tracks, but I also know that a better relationship between those tracks and NASCAR could make everybody healthier. At least, that's my vision.
If NASCAR could take the lead and work toward a stronger relationship between its traveling series and weekly racing – and perhaps help design cost-cutting rules that might increase car counts – we might see more fans at both the weekly races and NASCAR's big events. It certainly seems to me like that's a goal we should pursue.
Frank's Loose Lug Nuts
Got an incredible blast from the past at a recent trip to BAPS Motor Speedway, a weekly track near me. The Legends cars were on the schedule, and among that class's cars and haulers was this sight: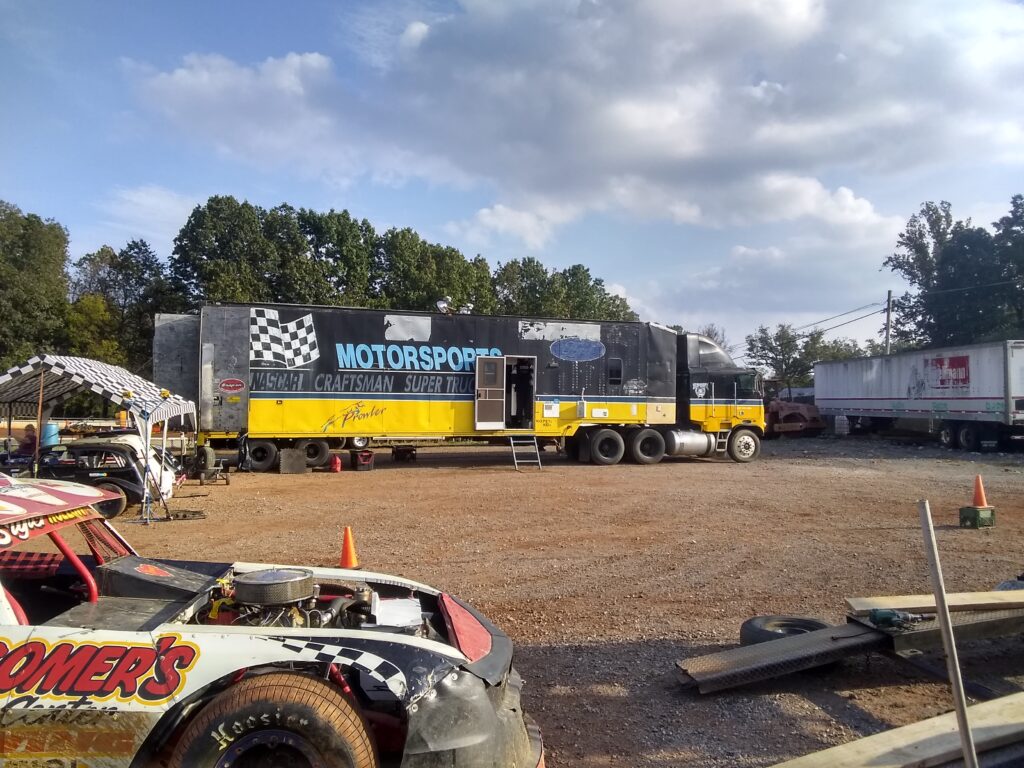 The cab has a faded NASCAR 50th Anniversary sticker from 1998, and it says "Craftsman Super Trucks." The series was only called "Super Trucks" in 1995, I believe, and Craftsman came on board the next season, so this baby has some miles on it. There was a late model inside, and it appears work was being done on three Legends cars, including one driven by a racer from the West Virginia Panhandle.
My buddy Dave Fulton actually sent a copy of the photo to Owen Kearns, who was the Truck Series' director in those days – and a certified great guy. Kearns said the truck might have been with Brevak Racing back then.
I'd just like to know how many tracks it's visited in its long and likely fascinating history.
Frank Buhrman