Editors Note; I have been following NASCAR since the late 1990s and over the years I've learned to love more than one of the many traditions in and around NASCAR. One tradition I've really love is when the American Flag is displayed on the back of the truck going around Talladega Superspeedway. I also been a Fan of David Gilliland for many years and Davids son Todd from when the young Gilliland started racing. So last night, I found a Great tread on DGR-twitter with some of the history behind the Talladega Truck. So I felt I just couldn't keep this one from you all, hope you enjoy it.
Back in10/21/01: The first race back at Talladega since 9/11. John Ray, combining his patriotism and love of 18-wheelers, had the crazy idea to drive his truck around the track with a American Flag attached to the back as a tribute to the country and his dear friend Dale Earnhardt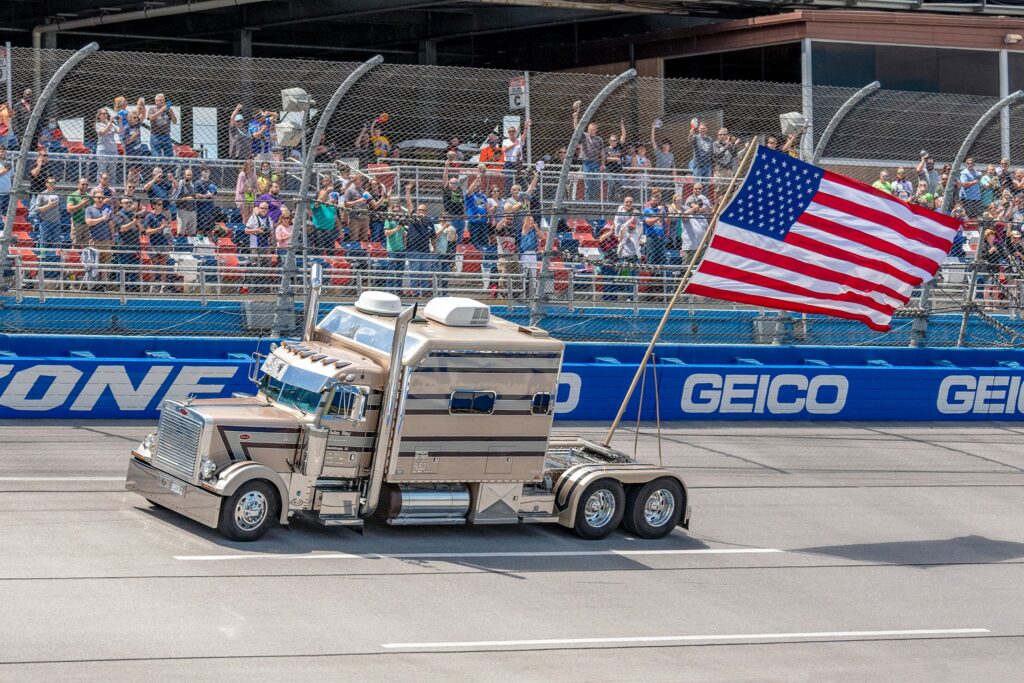 You may be wondering how this ties back to DGR? Well, John's youngest son, Kevin, is a former racer, industry veteran and current GM of DGR.
John was a racer to the core. He competed in 8 @NASCAR Cup races (4 at Talladega) and began the '76 season planning to compete for ROTY. In the @DAYTONA 500, Ray crashed on Lap 112 after skidding in oil. His car was struck by another driver and he broke 52 bones.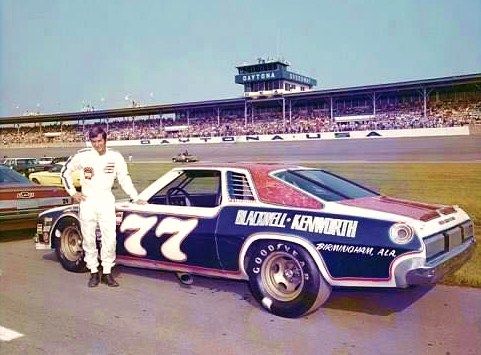 Post-accident, he continued fielding a Cup car as an owner for Johnny Rutherford, Chuck Brown and an upstart Dale Earnhardt. Dale's third career start came behind the wheel of Ray's memorable 77 car at @amsupdates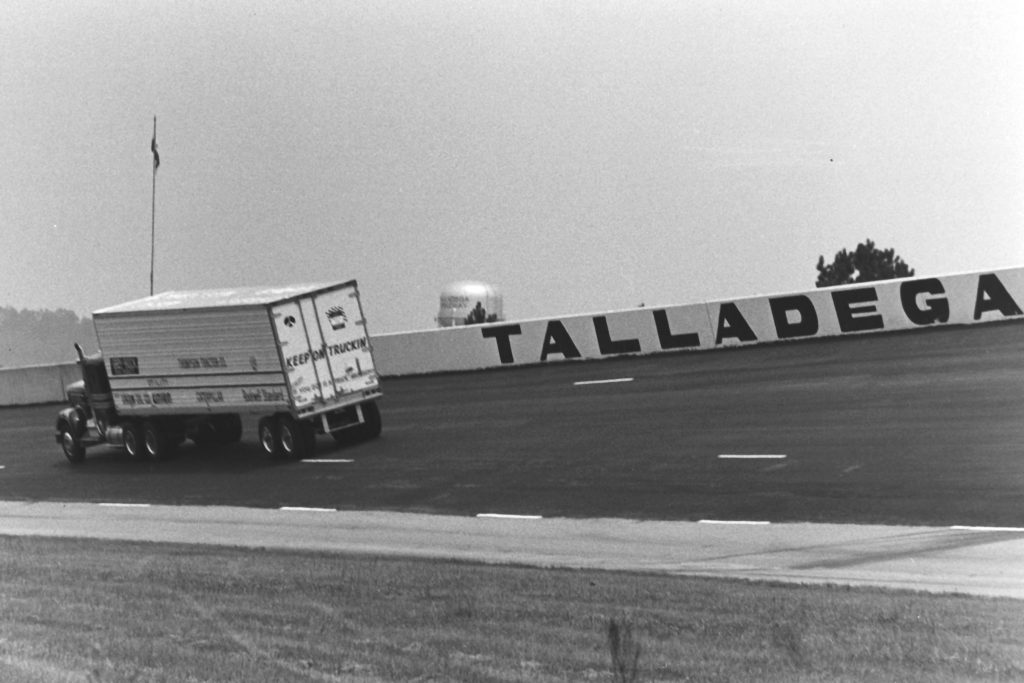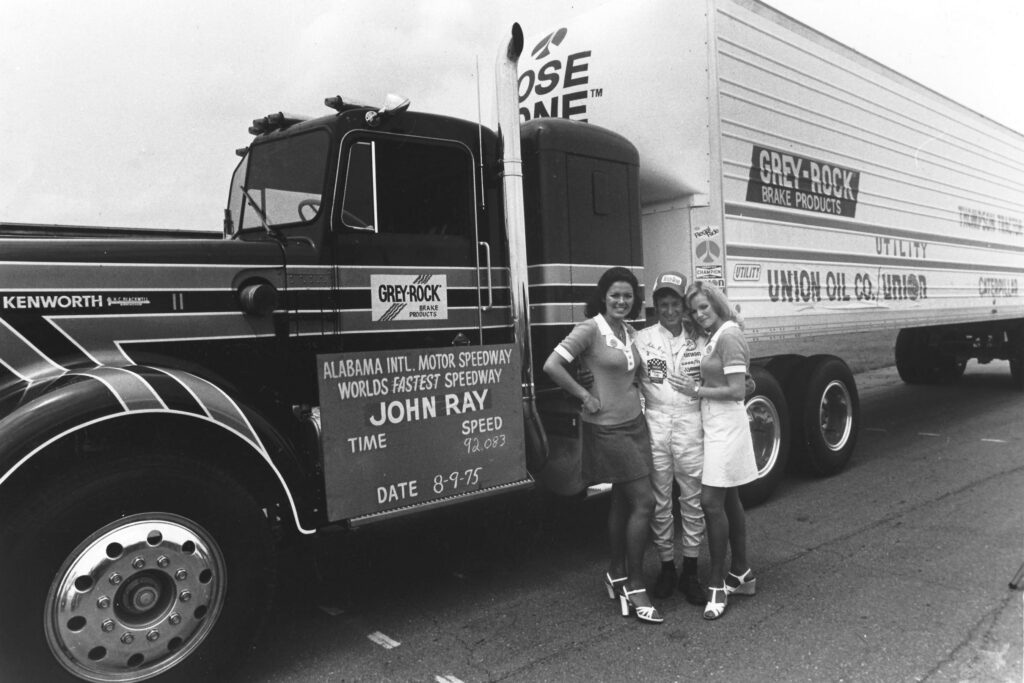 Living just down the road in Eastaboga, the Ray family roots run deep in the Talladega area. John's father actually used to farm the land that the speedway now stands on. John was a 40-year member of the White Flag Club and assisted during race weekends.
2 of his trucks have been used since the start of the tradition in '01, but it's the 1999 gold, brown and chrome Peterbilt 379 that has become synonymous with Talladega. It features a 3406 550hp Cat diesel, a 280" wheelbase, 8" Dynaflex pipes and stainless all over.
It takes 2 people to make the tradition happen: the driver and someone to release the 10' x 19' flag so it doesn't get caught in the wheels. In order to stay on the 33-degree banking, the driver gets the truck up to 100mph on the parade lap.
Occasionally there is a third person inside the cab when a special guest gets to ride shotgun. @DaleJr took advantage of the opportunity in October 2016.
Admiring the tradition for years, DGR team owner @DavidGilliland took his turn as a passenger in October 2019.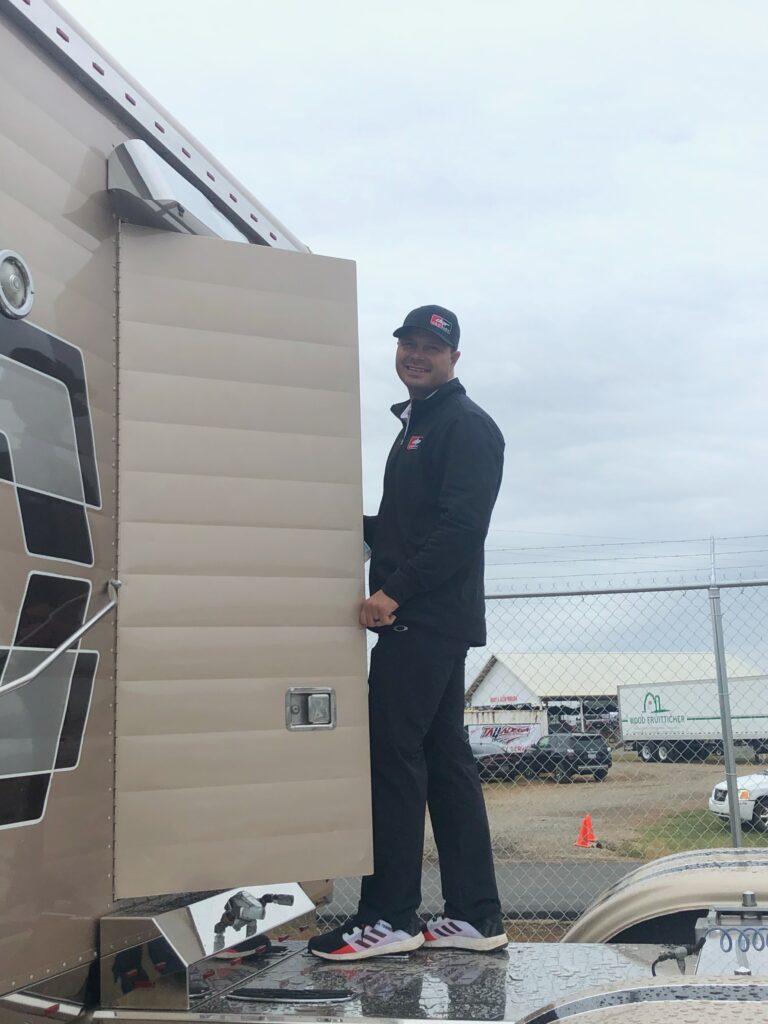 The legendary truck now only emerges twice a year for the Talladega race weeks. It has also made appearances in parades and special events around the area in years past. Only 3 different people have driven the semi around the massive superspeedway: John, Roger Haynes and John Ray Jr.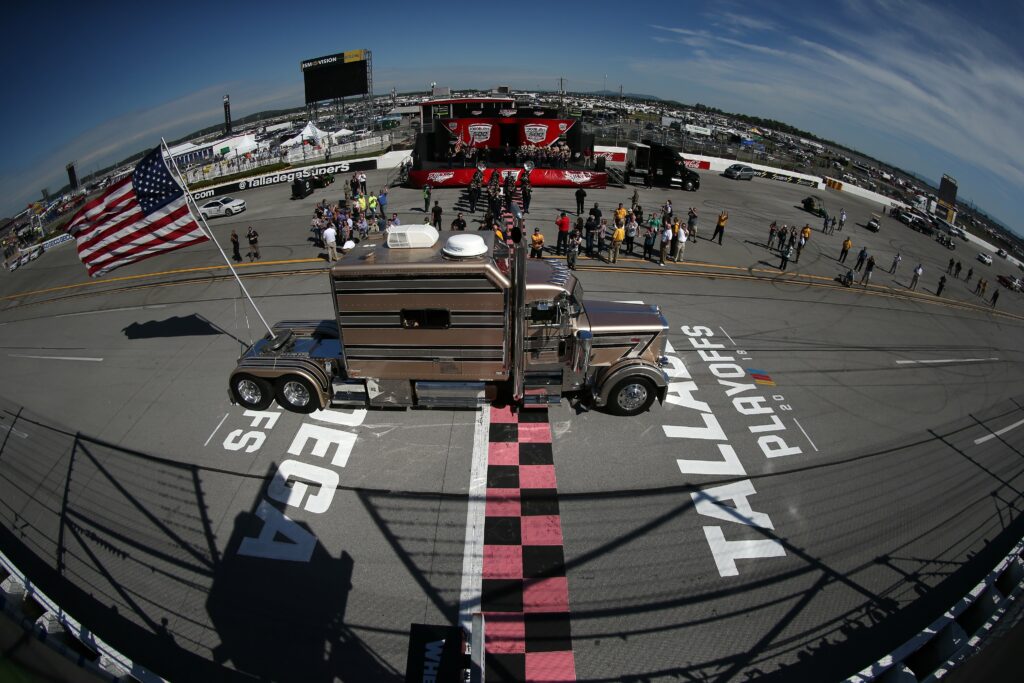 Unfortunately, John passed away last January. He left an indelible mark on Talladega history and will forever be one of its all-time members. His tradition continues to this day with Ray Jr. behind the wheel.
Our hearts are heavy as we mourn the loss of one of our most cherished friends. John Ray was a racer, trucking legend, and a treasure in our community and Talladega family. Our love and prayers are with the entire Ray family.

Today, Ray's Peterbilt will hit the track during pre-race ceremonies, as it always does, for the 20th straight year. Since 2001, few sights in racing are more iconic than the Talladega pre-race tradition and we have John Ray to thank for that.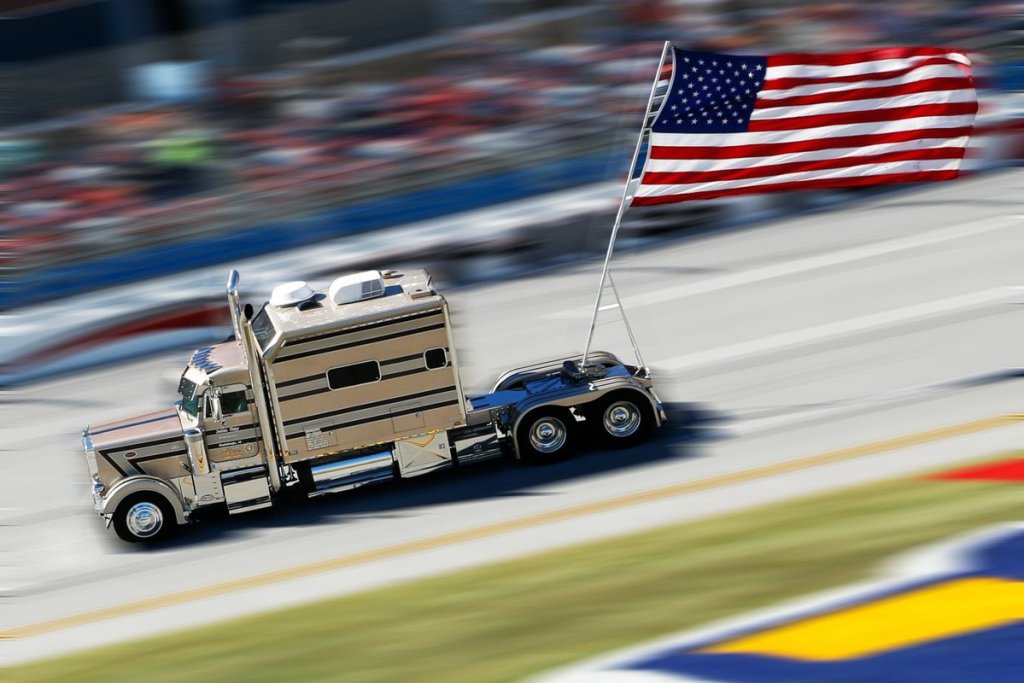 Text and pictures are found at David Gilliland Racing
Stay Safe.
//B
Statistics; www.racing-reference.info