Freddy Nordstrom enjoyed a successful start to his NASCAR Whelen Euro Series (NWES) campaign during the season opener at Circuit Ricardo Tormo, Valencia last weekend (23rd-24th April). A change of team for 2016 saw Freddy make the switch to CAAL Racing and he was undoubtedly impressed.
A total of three cars fall under the team banner this season, with three drivers in the Elite 1 category and three in Elite 2. Despite a new car and livery this year, Freddy will sport his familiar number 44 all season.
The first round began with two official practice sessions on Thursday. Armed with old tyres, Freddy took to the track for the first official outing in his new racer. After switching to new tyres, Freddy was then forced to battle a problem with the accelerator, which in turn hampered his new boots. With his challenger's battle scars repaired, Freddy posted the sixth fastest time in qualifying, which launched him into the quest for Superpole. A slight mistake from pushing too hard during Superpole dropped him to a seventh place start for race one.
After losing a couple of spaces at the start of the opening encounter, Freddy launched a charge that saw him make up ground. As he made a bid for the next rival in his sights, he was given very little space to pass, resulting in both cars landing in the gravel trap. Despite managing to rejoin the race, Freddy's visibility was severely compromised as his bonnet folded over his windscreen. Regardless of his woes, Freddy held on for a 19th place finish, inclusive of time penalty.
An eighth place start for the second outing stood Freddy in good stead for a strong race. After two cautions and endless damage to multiple cars the action was neutralised with the appearance of the safety car. With officials unable to complete the clear up operation in time, the race culminated behind the pace car, with Freddy collecting sixth place, fourth fastest lap and a strong points haul.
"Overall I am very happy," said Freddy. "The car had very good pace and the whole team are very professional. They worked hard all weekend and I can't wait for round two at Raceway Venray."
Under Team Manager Luca Canneori's watchful eye, CAAL Racing are celebrating an impressive 40 years in motorsport this year and hope to continue their success throughout 2016.
The team will reform for the second round of the NWES at Raceway Venray during the weekend of 15th-16th May.
Leanne Fahy – Media/PR:
Tel: +44 (0) 7530 084953
Email: pr@leannefahy.com
Follow Freddy Nordstrom:
Website: www.freddynordstrom.com
Twitter: www.twitter.com/freddynordstrom
Facebook: www.facebook.com/FreddyNordstrom
Photos from Valencia -Circuit Ricardo Tormo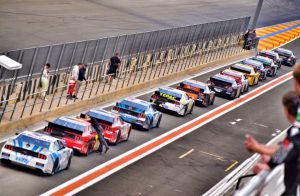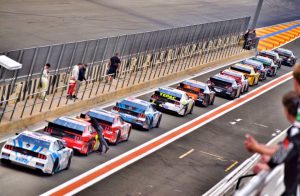 Photo credit: Monica Nordstrom