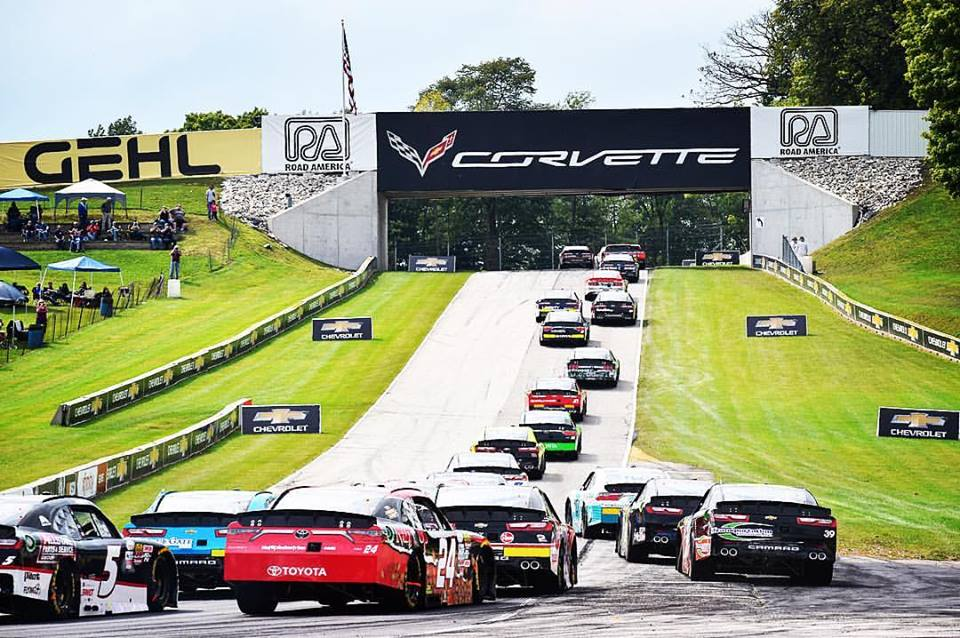 Below a TV Schedule for Richmond Raceway and Road America. All three top NASCAR series will be racing this weekend. NASCAR Cup and Truck Series are racing at Richmond Raceway, while the Xfinity Series are going up to Elkhart Lake Wisconsin, to go racing at Road America.
Indy Car, is off for the weekend and are returning to the Streets in Nashville next weekend.
NHRA dragracing are racing in California wine-country this weekend and the Sonoma Nationals is on the program. Coverage on Fox Sunday 4:00 PM eastern.
IMSA Sports Car are off this weekend before returning to racing next weekend at Road America.
SRX series, Thursday night at Motor Mile Speedway, in Fairlawn VA. Coverage on ESPN so I hope to see the race later on YouTube. (Link will be in comments when I find it) For last week's race, Click Here.
Some other events of interest; Formula 1 is racing this weekend again, the Belgian Grand Prix at Circuit de Spa-Francorchamps, Coverage on ESPN, check your local TV provider for details. V SPORT MOTOR / VIAPLAY got the coverage over here.
Friday, July 28
| | | | | | |
| --- | --- | --- | --- | --- | --- |
| SERIES | TIME (US.EST) | TIME (CET) | RACE | TV (US) | TV (SWEDEN) |
| NASCAR XFINITY | 5:00 PM | | PRACTICE / QUALIFYING | USA NETW. | |
Saturday, July 29
| | | | | | |
| --- | --- | --- | --- | --- | --- |
| SERIES | TIME (US.EST) | TIME (CET) | RACE | TV (US) | TV (SWEDEN) |
| NASCAR CUP | 12:30 PM | | PRACTICE / QUALIFYING | USA NETW. | |
| NASCAR XFINITY | 2:30 PM | | PRERACE SHOW | NBC | |
| NASCAR XFINITY | 3:00 PM | 20:30 | HENRY 180 | NBC | VIAPLAY |
| NASCAR TRUCKS | 7:00 PM | | PRERACE SHOW | F.S.-1 | |
| NASCAR TRUCKS | 7:30 PM | 1:30 (Sönd.) | WORLDWIDE EXPRESS 250 | F.S.-1 | VIAPLAY |
Radio; MRN
Sunday, July 30
| | | | | | |
| --- | --- | --- | --- | --- | --- |
| SERIES | TIME (US.EST) | TIME (CET) | RACE | TV (US) | TV (SWEDEN) |
| NASCAR CUP | 2:30 PM | | PRERACE SHOW | USA NETW. | |
| NASCAR CUP | 3:00 PM | 20:30 | COOK OUT 400 | USA NETW. | V SPORT MOTOR / VIAPLAY |
Radio; MRN
Stay Safe
//B
Photo Credit (cover); Jared C. Tilton / Getty Images