This weekend NASCAR is back at the Legendary North Wilkesboro Speedway for the All-Star race and the Truck Series Race. There's a lot more races over this week, if you have access to FloRacing you probably don't want to miss out on the CARS Tour race to night! Lots of Cuppers in that race and in the Truck race trying to get some extra seat-time befor the All-Star Race on Sunday.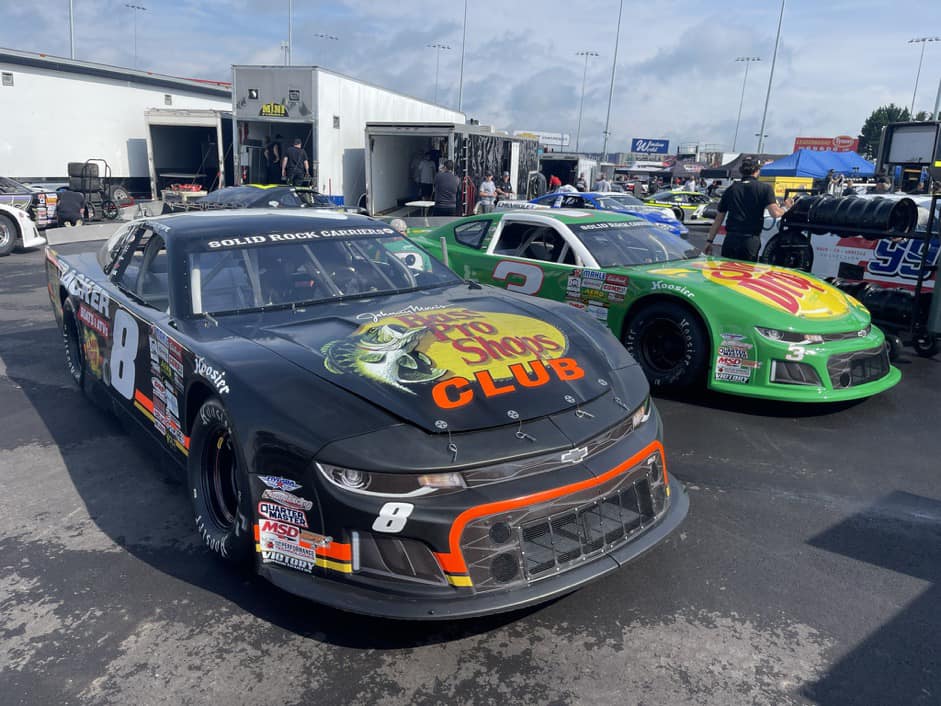 Indy Car, this week have practices for the Indy 500 true out the week and qualifying sessions during the weekend, full schedule HERE.
IMSA Sports Car is off a couple of weeks and returns in June from Watkins Glen.
NHRA dragracing is back on with the running of the Route 66 Nats from Chicago.
Some other events of interest; Pro Motocross, from Pala, 4:00 PM Saturday, Peacock got the coverage.
Friday, May 19
| | | | | | |
| --- | --- | --- | --- | --- | --- |
| SERIES | TIME (US.EST) | TIME (CET) | RACE | TV (US) | TV (SWEDEN) |
| INDY CAR | NOON | | PRATICE 5 | PEACOCK | |
| NASCAR TRUCKS | 3:00 PM | | PRACTICE | F.S.-1 | |
| NASCAR CUP | 4:00 PM | | PRACTICE | F.S.-1 | |
| NASCAR CUP | 5:30 PM | | ALL STAR RACE QUALIFYING WITH PITCREW CHALLANGE | F.S.-1 | |
Radio; MRN
Saturday, May 20
| | | | | | |
| --- | --- | --- | --- | --- | --- |
| SERIES | TIME (US.EST) | TIME (CET) | RACE | TV (US) | TV (SWEDEN) |
| NASCAR TRUCKS | 10:30 AM | | QUALIFYING | F.S.-1 | |
| INDY CAR | 11:00 AM | 14:30 | QUALIFYING | PEACOCK / NBC (2:30 PM) | V SPORT MOTOR VIAPLAY |
| NASCAR TRUCKS | 1:00 PM | | PRERACE SHOW | FOX | |
| NASCAR TRUCKS | 1:30 PM | 19:00 | TYSON 250 | FOX | VIAPLAY |
| NASCAR CUP | 7:00 PM | | ALL STAR HEAT QUALIFYERS | F.S.-1 | |
Radio; MRN, Indy Car Sirius XM
Sunday, May 21
| | | | | | |
| --- | --- | --- | --- | --- | --- |
| SERIES | TIME (US.EST) | TIME (CET) | RACE | TV (US) | TV (SWEDEN) |
| INDY CAR | 11:30 AM | 17:30 | PRACTICE TOP 12 & LAST CHANCE | PEACOCK | VIAPLAY |
| INDY CAR | 2:00 PM | 20:00 | QUALIFYING TOP 12 | PEACOCK | V SPORT MOTOR / VIAPLAY |
| INDY CAR | 4:00 PM | 22:00 | QUALIFYING LAST CHANCE & FIRESTONE FAST 6 | NBC | V SPORT MOTOR / VIAPLAY |
| NASCAR CUP | 5:00 PM | 23:00 | ALL STAR OPEN | F.S.-1 | V SPORT 1 / VIAPLAY |
| NASCAR CUP | 7:00 PM | 1:00 (månd) | PRERACE SHOW | F.S.-1 | V SPORT 1 / VIAPLAY |
| NASCAR CUP | 8:00 | 2:00 (månd) | ALL STAR RACE | F.S.-1 | V SPORT 1 / VIAPLAY |
Radio; MRN, Indy Car Sirius XM
Stay Safe
//B
Photo Credit (cover): Call Family Distillers Develops Custom-Built NWS Trophies, Retro Speakeasy | News | Media | North Wilkesboro Speedway