The quest is over.
The chance to have its first Winless Cup ended Sunday at Martinsville when Ryan Blaney failed to advance to the Championship Four.
Blaney's third place Martinsville finish had him positioned to advance as he was still winless. But Christopher Bell's walk off win to get in changed the cutoff line, Ross Chastain's last lap wall ride and Denny Hamlin's Stage One and Two wins just was too much to overcome the eighteen-point hole created by Blaney's uncharacteristic and untimely 28th and 17th finishes at Las Vegas and Homestead respectively.
Like 9-win Kevin Harvick's Round of Eight elimination in 2020, timing is everything. The 12 car's hiccup in performance happened at the absolute wrong time to accumulate enough points to be fifth worst or better in points to remain eligible in the Quest for a Winless Cup Champ. In this system, you might be able to continue with one bad points day in a round. Unfortunately, Ryan had two and it was too much.
It's disappointing that the Winless Cup Champ storyline is over, but it wasn't without impact. In this topsy-turvy 2022 season which saw all kinds of unimaginable things happen, more and more fans' eyes opened to the possibility of the once unmentionable – a Winless Cup Champ. Many even became Ryan Blaney fans in hopes that it would actually happen.
My goodness how far we have come.
We all know that Ryan Blaney did not set out to become the first Winless Cup Champ. Their goal, like every other teams' is to win as many races as possible. Win and advance. But under this System, Blaney almost strung together enough "Good Points Days" to negate the "Win and You're In" mantra we've all been told since the System's implementation.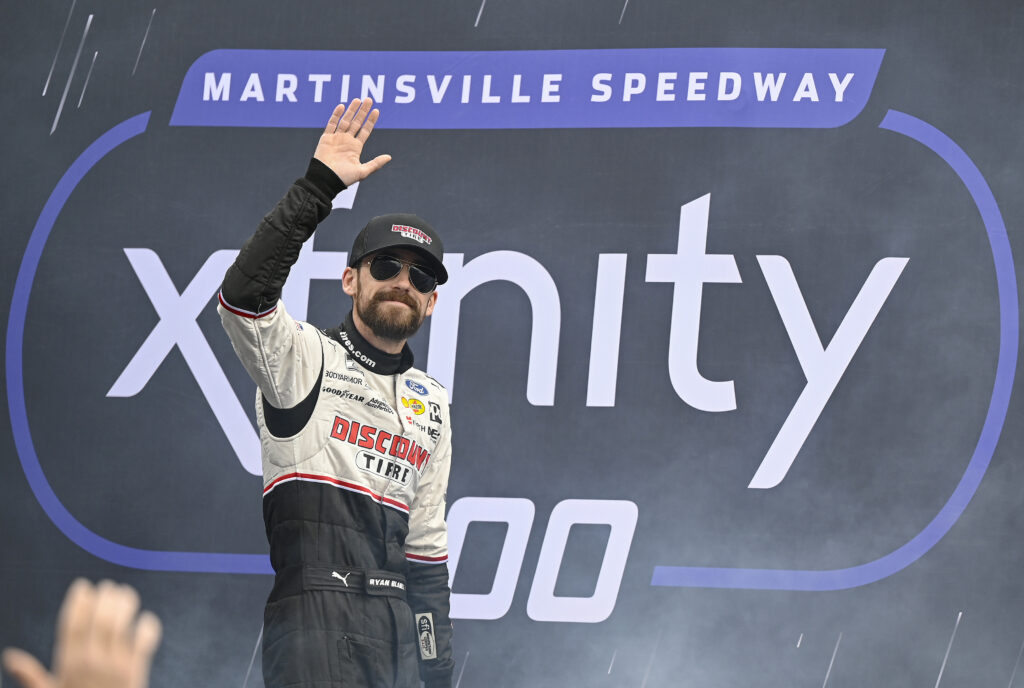 For me, I'm sorry to see Ryan eliminated from the Playoffs and even more sorry to see him eliminated in the manner he was. You see, a win at Martinsville would have eliminated him from the Winless Cup Champ race but would have kept him in contention in another race-the first One Win Cup Champ under this System.
You see, there has never been a One Win Cup Champ under this current System. As a matter of fact the last One Win Cup Champ was Matt Kenseth in 2003-under the Latford Points System. NASCAR found Kenseth's accomplishment so egregious they overhauled the System to prevent a reoccurrence and started the sport down the Chase, now Playoff slope we have today.
A Ryan Blaney "One Win Championship" would have shown this System did not prevent a Matt Kenseth repeat.
Wouldn't that have have made for some interesting spin?
Now with Ryan out of the Winless Cup Champ Race, the One Win Cup Champ Race and the Playoffs what's in store come Sunday? Can he continue to make an impact?
A win Sunday would make him the 20th different race winner this season. That would be pretty special.
He would be the first non-Contender to win the season finale. That would be a notable distinction.
Another win would end his 45 race winless streak and move him up the win list-tied with Kyle Petty with 8 wins.
And even if he can't win, he has teammate Joey Logano fighting for a Championship and his normal running up front could prove beneficial in Logano's efforts. Not saying he would have any flat tires or anything like we had at the ROVAL, but a hard to pass teammate (aka wingman) could be the difference maker for the Penske team.
We'll just have to watch and see.
"Thanks" Ryan Blaney. You added another interesting twist to an already interesting year.
Best of luck in Phoenix, Sunday!
Thunder On… and Stay Safe.
David Nance
Photo Credit (cover); Chris Coduto / Getty Images