Lexington, Ohio
As I sat atop my usual perch, under the Verizon sign in the Keyhole, at the Honda Indy 200 at Mid-Ohio, it was hard for me not to think about all of the good times I've had at the track. I've been going to Mid-Ohio for nearly 30 years now and still feel excited every time I get there. It's hard not to get excited when you are at one of North America's top five road courses and the IndyCars are on track.
I've been to many of the best road courses on this continent- Watkins Glen, Road America, the Toronto Indy street course & Circuit Gilles Villeneuve in Canada. That's not to mention the tracks I have been to on other continents. In Europe, I've been to Spa-Francorchamps in Belgium. While in Australia I went to a V8SC race at Sydney Motorsports Park. I even had a cabbie take me for a late night spin around the Albert Park F1 course. I have seen a track or two. I am proud to say none of those world-class tracks had anything on my beloved home track of Mid-Ohio.
Mid-Ohio is more than a 13 turn 2.25 mile road course. To me it seems like a second home. I feel I have grown up there. I even took one of my High School girlfriends to an IndyCar race weekend as a date. When I was a youngster, my parents would let me miss a day of school to see the IndyCars. I've spent many a fun, sunburned race weekend atop the hill on the Keyhole and I've spent more than a few rain-drenched weekends in the crowd as well. So you can see why it has fond memories for me. I simply love watching the racing there.
From the moment I arrived there, was action on track. The IndyCars were out for Friday morning practice. Within ten minutes, I had witnessed JP Montoya spin, Sebastian Bourdais power slide through the Keyhole and Ryan Hunter-Reay slide up the high side of the track. Next, Will Power ran it wide and off track. The next thing I knew, Conor Daly was into the tire barriers and the session was over.
Practice two began in rapidly-changing weather conditions with many of the fast drivers exchanging quick laps early in the session. The big names were all involved; Pagenaud, Power, Dixon, Newgarden and even 2013 winner Charlie Kimble got in on the action. By the end of the session, it was pouring down rain. All of the cars pitted. Bourdais and JP Montoya ran a few laps in the rain. That ended practice, and the day, as the track was too wet to continue. During this time, I talked with an Assistant Engineer on the Andretti Autosport Indy Lights team who proudly told me that he "helped out" on Alexander Rossi's Indy 500 win.
For qualifying, the rapidly changing Ohio weather was a big factor as the track was windy and overcast, so banking a fast lap early would be very important to move into the Firestone Fast Six. By the end of qualifying, there was very light rain. The biggest shock of the day came when, five-time winner, Scott Dixon, who was fastest in morning warm up, didn't make it into the fast six. Dixon qualified 11th.
Another surprise- Ryan Hunter-Reay (who seemed to be struggling all weekend and for that matter all season) qualified 4th. After qualifying, Hunter-Reay stated that he was able to find mechanical grip-all thanks to the hard work of his team.
Points leader Simon Pagenaud took pole with a speed of 127.271 MPH, setting a new track record. It was his 6th pole out of the 12 races run this season. Will Power followed in P2. Power is second in championship points and Pagenaud's Team Penske teammate.
Rounding out the front two rows was Josef Newgarden third, and Hunter-Reay fourth. Former race winner Charlie Kimble was fifth. Local boy and Ohio fan favorite Graham Rahal was the final finisher in the fast six. Amazingly, the top nine drivers broke the previous track record.
Ryan Hunter-Reay said this about Mid-Ohio "The classic American road course." Drivers have described the track as extremely technical with long fast flowing corners and a lot of undulation. It's a track that is rhythmic to drive with high G-forces due to the long high speed corners.
From the action all weekend, I knew that the 90 lap Honda Indy 200 promised to be an exciting race-the race delivered on that promise.  By lap 15, Scott Dixon who normally dominates Mid-Ohio, was out of the race. After breaking his front suspension when he got together with Helio Castroneves in the keyhole, this wasn't going to be one of those races that Dixon ran away with.
Simon Pagenaud led the first 16 laps until pitting, then his Team Penske teammate Juan Pablo Montoya led laps 17-25. When he pitted, he handed the lead over to young Russian driver Mikhail Aleshin. Aleshin was making time on the rest of the field; it looked like he was headed for his first career IndyCar victory, until an unsafe pit release ruined his day. This gave rookie Conor Daly the lead until he was forced to pit because he did not have enough fuel to finish the race.  Simon Pagenaud regained the lead, and held off his teammate Will Power. Power, is fiercely fighting for the championship and every point he can get.
The race averaged 110.853 MPH. Pagenaud won by a margin of 4.162 seconds, maintaining his lead in the championship by 58 points. With only four races to go, the 2016 IndyCar championship is going down to the wire.
Mid-Ohio, thanks for yet another great race. I'll see you next year, old friend!
Photos from Mid-Ohio IndyCar race weekend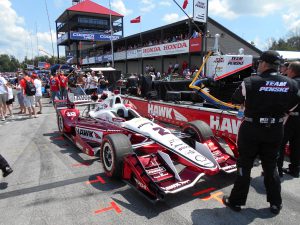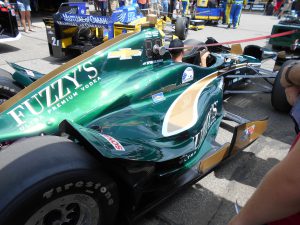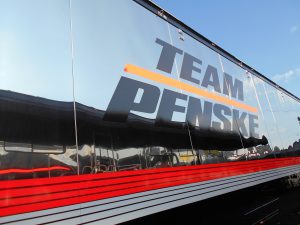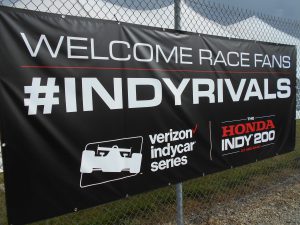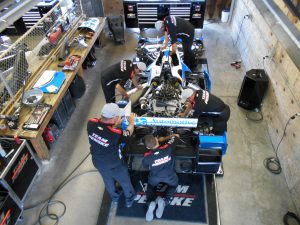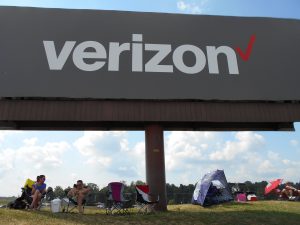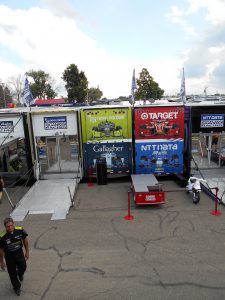 Photo credit: Stephen Dando/Pure Thunder Racing