In my native state of Ohio, we have had no shortage of good, and even great, race car drivers from 13 time NASCAR Sprint Cup winner Tim Richmond, to three time IndyCar Champion and 1986 Indy 500 winner Bobby Rahal. Fellow three time IndyCar Champion and 2006 Indy 500 winner Sam Hornish Jr., also hails from Ohio. Even team owner, Rodger Penske of dominant Team Penske fame is a native Ohioan. Female IndyCar racing pioneers Lynn St. James & Sarah Fisher, are- you guessed it-Buckeyes.
My beloved state has current racing stand outs like IndyCar driver Graham Rahal, and up-and-coming NASCAR racer Ryan Blaney. The state is home to Sandusky-based ThorSport Racing, the current NASCAR Camping World Truck Series points leader. ThorSport is the first and only CWTS team to have back-to-back driver championships in 2013 and 2014. I think you get the gist; Ohio is home to, and has bred, a ton of world class racing talent.
This brings me to the story of one young Ohioan who's name may not be familiar to you now, but I have a feeling it will be in the very near future.
2016-2017 NASCAR Next driver Matt Tifft. The racing story of 19-year-old Tifft, a native of Hinkley, Oh. begins at the tender age of 11. He cut his racing teeth, on go-karts at Barberton Speedway, a track so close to my home that in the summer if I have the windows open I can hear the roar of the engines on a Saturday night.
Barberton Speedway is a track for which I have fond memories. My Grandpa used to take me to the track as a kid; this helped me to develop a passion for motorsport. The track itself is, shall we say, very basic and it is grassroots stock car racing at its finest. Saturday night Special racing, with local drivers and mechanics, is sponsored by local muffler shops and garages. Sadly, there aren't many local grass-roots tracks like it anymore.
By 2007 Matt Tifft was being coached by Kevin Harter of CRP racing. Tifft quickly moved up the ranks and by 2009 he was running a national karting schedule for Beasley Motorsports. In 2010, at age 14, he already had two national level karting wins.
Gradually he transitioned into driving super late models, on both asphalt and dirt tracks. 2011 was his first complete season in stock cars and he compiled two victories. More than 70% of his 2011 finishes were top 10s.
In 2012, as he further moved up the racing ladder; he was named rookie of the year in the ARCA Midwest Tour. He finished the season 5th in points.
For 2013 the 17-year-old racer joined Win-Tron Racing in the K&N Pro Series East, where he had 13 starts with three top ten finishes and had an average start of 16.7 and an average finish of 15.5. During 2013 the young racer also raced in the ARCA Series making two starts with one top five finish and one top ten finish.
In 2014 the young gun made several ARCA and K&N Pro Series East starts for legendary NASCAR driver Ken Schrader, who served as a racing mentor. That same season Tifft got his first taste of the big-time making his first NASCAR Camping World Truck Series debut for B.J. McLeod Motorsports at Martinsville in September, where he finished an impressive 8th. Tifft would make a further two CWTS starts that season.
2015 marked a breakout season for the 19-year- old racer. Tifft made a twelve race debut for Camping World Truck Series powerhouse Kyle Busch Motorsports. During this period, he scored five top 10 finishes. The highlight of his season was his Xfinity Series debut with Joe Gibbs Racing at Kentucky where he finished in the top ten.
This season Tifft will run 13 Xfinity Series races for Joe Gibbs Racing. Don't be surprised if the young Ohioan adds a winner's trophy to the Joe Gibbs Racing Xfinity Series trophy cabinet in Huntersville, NC.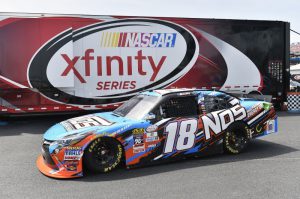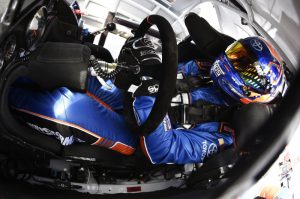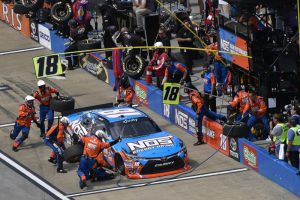 Photo credit: MattTifft Racing.com