Pure Thunder Racing is proud to present its second driver interview with Memphis Racing Chevrolet Camaro driver of car # 77 – Alexander Graff!
Brief presentation and background of  Alexander Graff
Alexander, age 28, is from Uppsala and races for SSK (Stockholm Sportvagnsklubb). Alexander
soft-started his career in 2001 with go-carts in Uppsala. In 2002 , Alexander moved on  to drive cars and in 2006 , he raised his racing to a professional level. The upward career have taken Alexander into  almost all Swedish racing classes, STCC, Camaro Cup, Porsche Carrera Cup, JTCC, Radical, Formel Ford, Renault 5 Jr. Cup and of course the power class of V8 Thunder Cars.Alexander has already 5 champion titles and looking forward to his 6 this year.Besides racing, Alexander works a lot with his sponsors and driver development. He has is own company and can, through this, control his working times in a good way.How has the pre-season been? How much work is it for the team?
-If you "only" see to the tests, then its looking good and we should be pleased with that. The reliability of the car has been very high.  Should we just look at how much time my guys had worked on the car – then nobody wants to calculate that working time! They have, since last year, assembled  almost 3 cars for me. The last car, and this is the car that I will drive, went from "untouched"  in 2014 to test ready, including one days testing, within a week! This really shows the winning mentality of the guys! Who works with what at your team?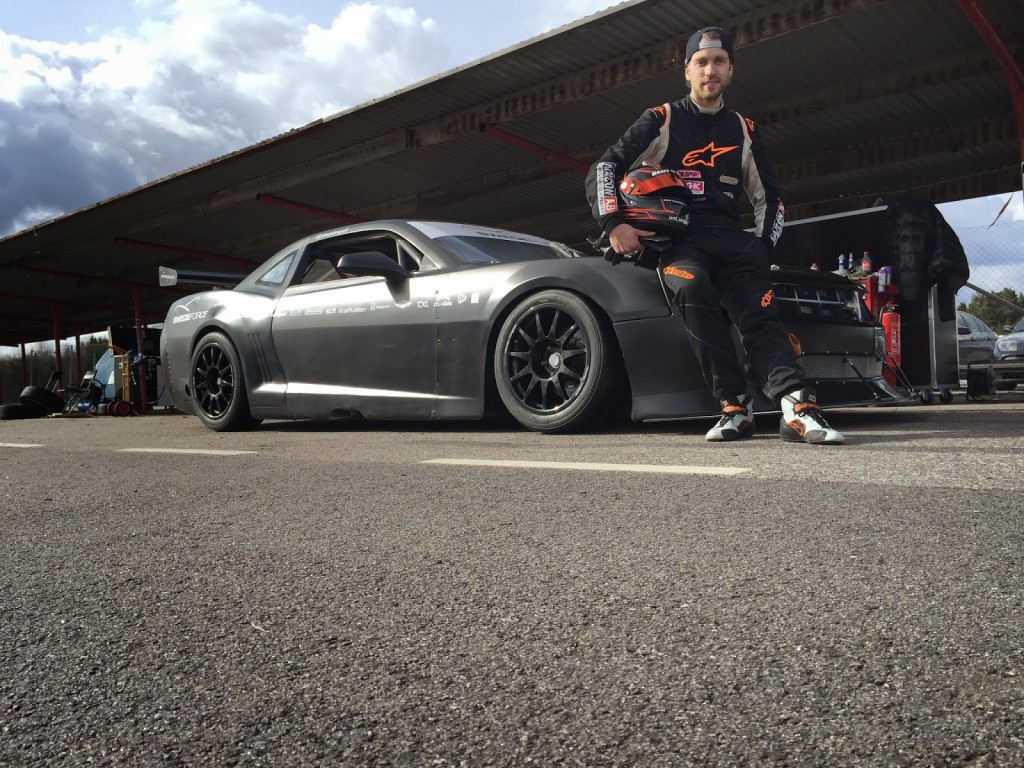 Photo by Alexander Graff
– I have a rather large team and crew around my car! 




Kim Lind – Chief Mechanics

Christoffer Graff – Tire Manager
Andreas Åkerblom – Mechanics
Kent Otterljung – Mechanics
Tobias Olsson – Mechanics
Tobias Johansson – Mechanics
Carl Philip Andersson Stridh – Film-maker

And of course all the crew from Memphis Racing!   
New season with new opportunities. Last season ended with P6 with 106 points. What can we expect from you and your team this season?
– The 2014 season can be view from different angles. In a way, I suppose that we should be satisfied with P6, but if you look at it in another way and see how strong and fast we were, then the 6th position is a disappointment! We were in P11 after half of 2014 season, with a P5 as a best finish. It was at the third competition (2 races), that we felt that everything was in place for performing at top level. Unfortunately, a P3 starting position ended up with a disappointing broken drive shaft. In the second race, we started last and ended up in P5 – a turning point! 
Next at Ring Knutsorp; P2 & P1! Solvalla; qualified P7, finished P2 & P1!  In 2 competitions (4 races) we had gone from P11 to P3 in the driver standings. We had no chance to win the Swedish cup, but a runner-up position was still a possibility. Even with 2 poles, we didn't reach P2 in the final 2 races due to external circumstances. So we, I and my team knows that we have far better capacity then 2014 season position 6. 
Some of the more experienced drivers are not competing this season, incl. 2014 champion Jens Edman. There are some new interesting younger drivers, Linda Johansson and Eric Stillman instead. Will this have an effect for you, and if yes – in what way? 
-Naturally it's sad that the champion will not drive this season. Everybody wants to beat the champion and you want to use the champion as a reference. This is the great difference this year. We will always have new competitors. The only difference this time is that they are young and a new female driver – it will obviously be more fun!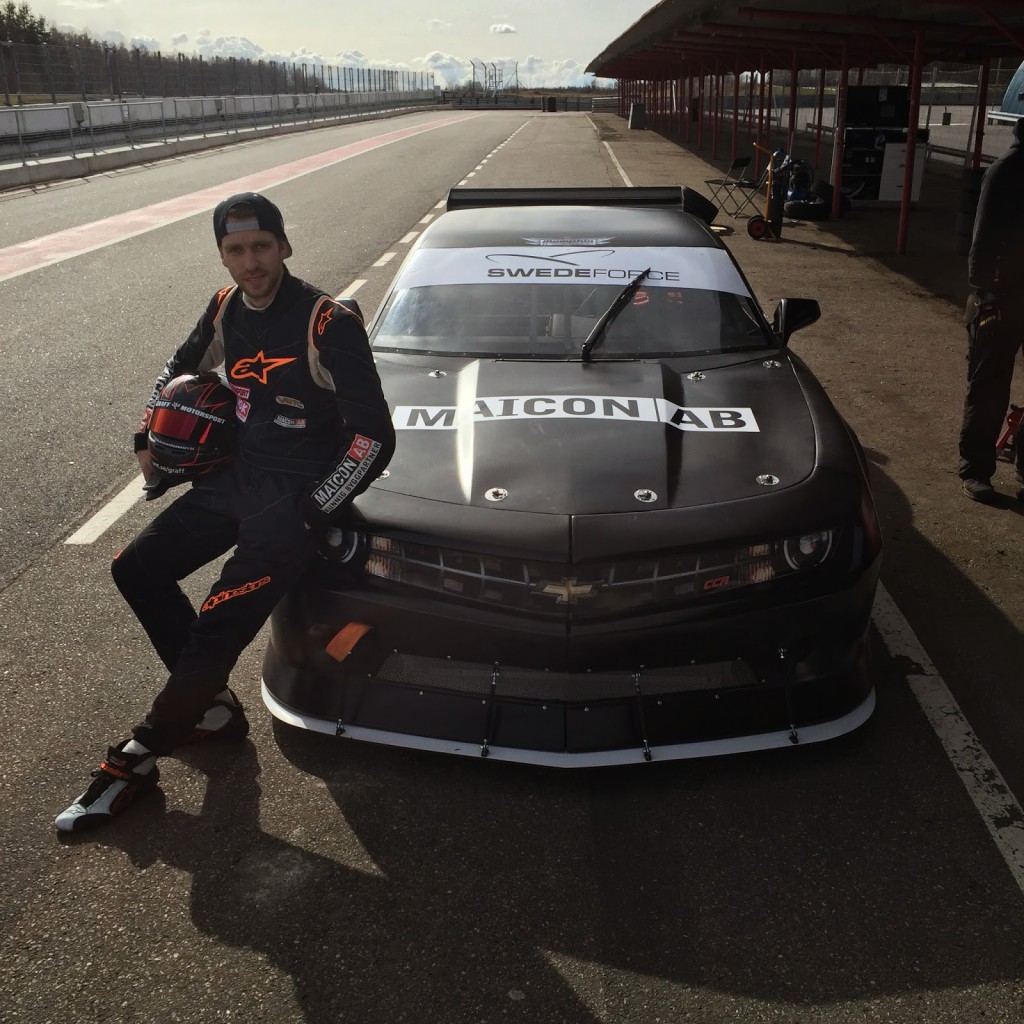 Photo by Alexander Graff
Who is your favorite pick for 2015 champion in V8TC?
-There can only be one! But if you cannot mention yourself as favorite, then I have to pick my teammate Freddie Magnusson – he will be dangerous this season and will definitely be my worst rival!


How did the first test day at Gelleråsen racetrack (Karlskoga) go? The weather wasn't that good for testing? 
-No, but I'm very pleased. The car responded well. We chose to break up early because we didn't want to change tires. We drove with the same setup as for Mantorp a few weeks ago and it seems to work fine. It's no meaning to reconstruct the car for Gelleråsen, because were not racing there this season. It was dry and acceptable temperature (for the month of April that is…) when we tested. 

If you could choose any motorsport to race in, which one would it be? 
 – 1. NASCAR
– 2. V8 Supercars
– 3. Rally X VM
– 4. Formula D
– 5. Formula 1
_____________
I would like to thank Alexander for his time and wish him good luck in 2015 V8TC season.
– Jens Martin /Pure Thunder Racing